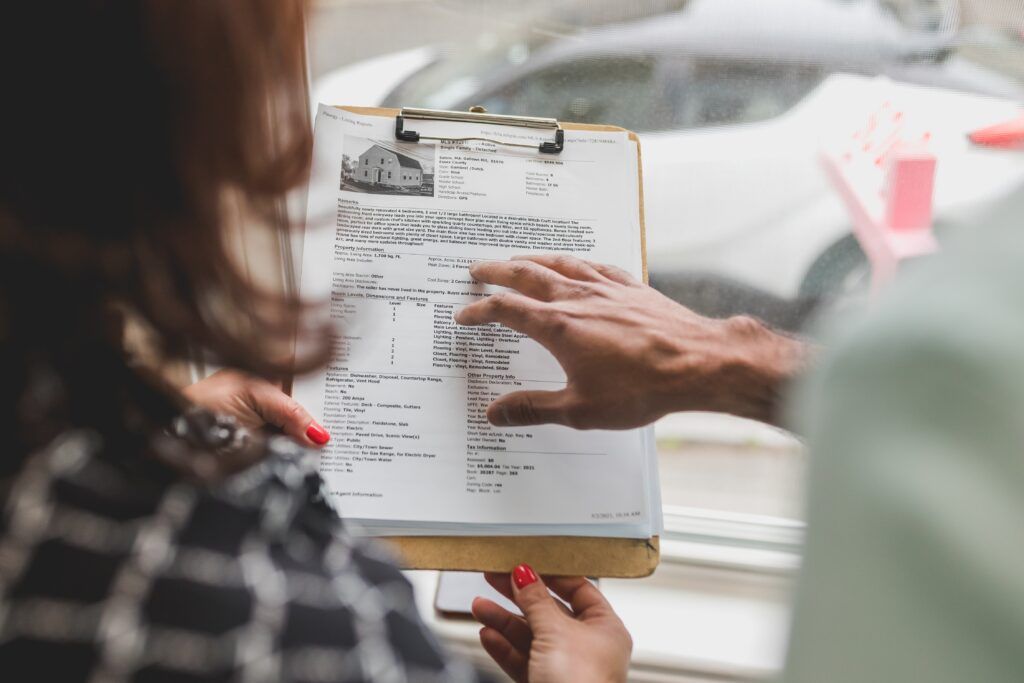 Some wisdom can only come from experience. But, even if you are not an experienced home seller, you can still benefit from the expert insights of those who have "been there and done that."
In order to help you have a successful home selling experience, we asked real estate agents and brokersBrokerAn individual or firm that acts as an agent between providers and users of products or services, such as a mortgage broker or real estate broker. across the country to share their best tips for sellers. Here's what they had to say:
1. Negotiation is an Art, Not a Science
"So, there are no clear rules of engagement. Think of a poker game. There are rules, but the gameplay depends on the cards in your hand. And I wish every seller knew this simple fact. It's not wise to enter negotiations with presuppositions.
You must be able to listen to the other party and gauge them. Understanding what the other person wants will help you maneuver them properly. So, I advise all sellers to assess the motivation of the buyer.
If the buyer is an investor, you have more space to get a better offer. Investors generally tend to eye properties they think will rise in value in the future. Delay the sale. Tell them you are losing interest. Bluff, and declare that you have higher offers. And you'll see the investor fold.
If the buyer plans on living in the home, the course of the negotiations will be different. Residents generally tend to be more patient. They are making a once-in-a-lifetime purchase, are in no rush, and can quickly move to another property at the slightest hint of a defect. Sellers should try to relate to such buyers.
If you want to upsell, blackmailing won't work. Instead, try to appeal to their empathy. State that you had the house renovated and are looking to cover the cost. Do not come off as greedy, come off as needy instead." ~ Carter Crowley, Co-Owner of CB Home Solutions
2. Be Prepared
"I think one of the most important things for a seller to consider in the home sale negotiating process is that the first step is to position themselves for successful negotiations by preparing in advance.
Conducting inspections in advance will avoid any surprise repairs that may be requested by a buyer while in escrow. With the condensed timeline of a typical 30-day escrow, the home seller may find it difficult to obtain repair estimates to know the value of what they are negotiating so the buyer is at an advantage.
Have a selling and negotiating strategy with your agent prior to listing your home and you will be in a better position to negotiate and sell for a higher price." ~ Chad Phillips, Broker with Vista Real Estate
3. Flexibility is Key
"One of the first things I discuss with my sellers when preparing for a home sale is the possibility of having to negotiate with a buyer. While I want the seller to be ready to negotiate, I like to address the ways they can mitigate the need to negotiate before it occurs.
The best way to do this is to avoid overpricing and precisely price the home at fair market value based on direct comparable homes recently sold. Additionally, sellers should consider correcting any condition and deferred maintenance issues like painting, carpeting, aged finishes, etc. Sellers can best avoid difficult negotiations with a buyer by first eliminating the two most common subjects of negotiation: home price and condition.
If a seller must negotiate to successfully reach a contract or settlement, I remind them to always remain as flexible as possible and focus on their net proceeds at settlement. For example, in the current market of increasing interest rates, a $10,000 seller subsidy (cash back to a buyer to offset buyer closing costs) can be much more meaningful than a $10,000 price reduction.
On an average loan in Northern Virginia, a $10,000 price reduction may only mean reducing the down payment by $1,000 and the mortgage payment by $50/mo. However, $3,000 of the $10,000 seller subsidy could be used to buy down the interest rate, saving the same borrower over $200/mo while leaving another $7,000 to reduce the buyer's down payment and cash to close. This is a huge buyer benefit while having a $0 impact on the seller's net proceeds.
Check Your Emotions at the Door
Seller emotion can be the largest obstacle to negotiating with a buyer. I counsel against a seller getting dug in, fighting the buyer or market at large. Sellers should always remain mindful that the greatest destruction to their net proceeds is time on the market.
It's also usually the source of their greatest anxiety. The velocity to a contract and limiting days on market is the best way to be positioned in negotiations and protect the loss of net proceeds. This concept of time on the market follows the time value of money principle that a dollar today is worth more than a dollar tomorrow.
Don't Expect to Cancel the Contract If You Change Your Mind
Some sellers are surprised to learn they cannot cancel a purchase agreement with a buyer. While buyers typically have two ways to cancel a contract in their sole and absolute discretion using rights around the home inspection and seller delivery of the HOA/Condo resale documents, a seller has no right to cancel a contract with a buyer.
A seller can refuse to agree to a buyer's request for home inspection repairs or reducing the sales price after a low appraisalAppraisalA professional analysis used to estimate the value of the property. This includes examples of sales of similar properties. leaving the buyer to take it or leave it, but the seller cannot unilaterally cancel the contract." ~ Tim Trainum, Founder of Tim Trainum Properties
4. Negotiations Include More Than Just the Price
"First and foremost you should be aware that there are terms of a real estate sale besides just the price that you should focus on negotiating. If you are the seller in the transaction then you can also negotiate commissions since you are the party paying the commission.
Most sellers believe they can only negotiate commission with the realtor BEFORE listing the property but it is possible to renegotiate it afterward when putting together a contract as well (actually common to do this in the high-end price point of the market). You can also negotiate items such as a home warranty and monetary credit for repair work. All buyers will try to negotiate the price first and foremost.
The negotiation process starts the minute you send an offer on a property and ends once your Attorney review and inspection period are complete. To negotiate the best deal possible for yourself you need to understand what is important to the other party outside of price. The more time you spend understanding the needs and motivations of your seller the better off you will fare during the negotiations.
Also having the property listed at the correct price is critical to setting the stage for a successful negotiation of the sale of your property. The most powerful position you can be in as a seller to start negotiating is to have multiple offers after you listed your property." ~ Bill Samuel, CEO of Blue Ladder Development
And, Bill is not the only professional who offered this advice:
"Price is not the only variable that you can negotiate on. In fact, it's often not the most important one. You can negotiate on contingency clauses such as inspections and selling your house as-is, you can provide seller concessions, you can opt to provide seller financing, and so much more.
If you need to leave the state/country quickly for personal reasons, you can even negotiate on the speed of the sale in exchange for a lower price. You can also barter with the seller and provide certain furniture or household items along with the sale.
Don't be afraid to negotiate on factors beyond price. But to do this, you need to have an honest conversation with the buyer about what their priorities are and tell them what yours are. Only then can both parties reach an agreement that's best for everyone, rather than a zero-sum-game agreement." ~ Marina Vaamonde, Founder of HouseCashin
5. Deadlines Can Move Negotiations Along
"An excellent negotiation tip for sellers is to put an end date on their counteroffer. You don't want to give the buyer too much time to negotiate. Buyers tend to waste too much time haggling prices. Consider putting a deadline on your counteroffer.
This will fast-track the process and put pressure on buyers. They'll be too pressed for time to devise any tactic to get you to reduce the price. But you also need to be mindful of the deadline. Don't keep it too short. A very tight deadline will just drive them away." ~ Ryan Cassidy, Broker at Triangle House Hunter
6. Some Things Are Out of the Agent's Control
"One of the critical things for sellers to understand is real estate market shifts. Unfortunately, nothing in real estate stays the same forever.
Adjustments in thinking need to be made when going from an extreme seller's market to a more balanced environment.
Sellers can't assume they will have carte blanche anymore. Buyers might not offer over asking or even full price. It's unlikely they will waive their home inspection and appraisal.
It is crucial to understand what the new norms are and deal with them. This is where having an experienced real estate pro is really important." ~ Bill Gassett, Founder of Maximum Real Estate Exposure
This sentiment is echoed by another real estate professional we spoke to:
"As the market shifts towards a more balanced market, COVID-driven housing prices are a thing of the past. Rising interest rates have also been contributing to this shift as buyer affordability has changed. One important tip that I tell all my sellers is to focus on TODAY'S market, not what it was during the peak. 
This is what's key when it comes to negotiating. If you want to be a successful seller, you need to be realistic about what's happening in TODAY'S market. The second tip that I tell my sellers is that it's not always about the price. When it comes to reviewing offers, most sellers get fixated on the price but there are other factors to consider such as conditions, closing date, chattels and fixtures included in the agreement, deposit amount, etc. These are all negotiable and are items that should be taken into consideration." ~ Cynthia Hu, Real Estate Broker
7. Set Realistic Expectations
"I wish sellers knew how to be realistic when negotiating the sale of their homes. Most of them start by stating the highest price, failing to realize that it scares buyers away. They're more likely to steer away from your offer if it is exceptionally high. So, be realistic about everything.
Ask yourself whether your property is located in a popular neighborhood or not. Are all repairs done? Does it have good equity? Only if that's the case are you in a strong position to negotiate a higher price. Still, it's always good to listen to your buyers and try finding a middle ground." ~ Scott Rubzin, Operating Manager of Tiffany Property Investments
8. Don't Be Afraid to Reject an Offer
"Rejecting the offer might seem bold, but it's a great way to influence consumer decisions. It's a tactic that sellers don't often use because they fear the deal falling through. Only those who dare can actually execute this negotiation tactic successfully in the end.
It gives the potential buyer an illusion that your property is worth every penny you ask for. Hence, the buyer caves and bids higher. When you're not willing to budge, it creates a momentary pressure that compels people to fall for your trick. As a result, buyers agree to your terms and conditions." ~ Anthony Minniti, Professional Home Buyer
9. There's More to it Than Meets the Eye
"Stop Focusing on the Price: the price is typically not the determining factor in which offer you choose – especially in a seller's market. Financing, contingencies, escrow deposits, due diligence or inspection time frames, assignment of closing/title costs, etc., all could cost you thousands and take up months of your time. The price is important, but don't fixate on this.
The Negotiating Doesn't End at Contract: you've accepted an offer and agreed on terms with your prospective buyer. Fantastic! Now is the hard part of getting the deal to closing, and the price and terms aren't solidified until that moment. The buyer will have inspections, appraisals, surveys, etc. which could all affect the market value of the home or what the buyer is willing to pay. Addressing items that are out of working order, and listing your home at a reasonable price, are all ways to make sure you're ahead of the game with few hiccups before closing.
There's no such thing as a bidding war: buyers dread them, and sellers want to get them going. The truth is that bidding wars do not exist. When you as a seller get multiple offers on a home, the typical response is to ask all interested parties to give their "highest and best" offer by a certain cutoff time. Cycling through prospective buyers to see who can beat out the last person is not only inefficient but weeds out more otherwise interested parties from putting their best foot forward." ~ Josh Steppling, Broker Associate at Treasure Coast MLS Search
10. Consider Home Repairs Beforehand
"Buyers will try to bargain for a lower price if a property requires repairs because they will be responsible for taking care of such problems. If you don't have the time or resources to undertake these repairs for your home, you might want to think about selling it "as is" and looking for a buyer who is willing to take it as-is." ~ Sep Niakan, Managing Broker of Condo Blackbook
11. Sometimes Concessions Are Warranted
"Concessions are one factor where the seller concedes at the buyer's request to make the deal work or close quickly. This can be in many forms, for example, paying for points toward the buyer's mortgage. A home warranty plan and prepaid property taxes are also included. The current market is suitable for sellers but understanding the importance of concession can help gauge not making too many sacrifices.
Remember that sellers have closing costs, too, which usually amount to 10% of the final sale. So, adding extra costs for the buyer can be cumbersome." ~ Neil Dempsey, CEO of Four 19 Properties
12. Issue Ultimatums
"This might seem harsh, but it's actually ethical for you to do because as a seller, you have to make ends meet too. So, when you counter offer after a buyer's offer, give them a date and mention that you have other buyers lined up but you are willing to wait till the given date for them, before entertaining others. This works out 10/10 because even if you don't have other buyers, you're selling it in a way that it seems like you do and any real buyer will definitely be sure to get back to you.
Terms
Most people get tied up with negotiating on price when terms are where you will find the most flexibility. For example, negotiating on fixtures that come with the house like a chandelier, can actually get you a good deal. You can say you're throwing it in with no extra charge and so the buyer should take it even if they don't want fixtures. This is almost always going to make them change their mind." ~ Eyal Pasternak, Founder of Liberty House Buying Group
13. Bidding Wars Are Your Friend
"In order to get the best possible price for their property, sellers should try to create a bidding war. This negotiating tactic will drive up the price and pit prospective buyers against each other. For this tactic to be successful, sellers will have to make open houses an integral part of their selling process.
First, you will have to list your home on the market, followed by scheduling an open house. And refuse any offers until the open house is complete. This will let potential buyers know that they are also competing against other buyers. As a result, it will force them to put in a higher offer. Even if the open house only yields one offer, the bidder will not know that. So you will have a psychological edge when putting forward your counter offer." ~ Jason Ault, CEO of Element Home Buyers
And, another of the experts we contacted agrees with this sentiment:
"I wish that sellers knew that when negotiating the sale of a home, they should create some competition. If you are able to create an individual's interest in your home, it will eventually increase the price.
During the open house, when buyers visit the property, it would create competition amongst genuinely interested people. The fight between potential buyers would give you leverage and help you negotiate a good price for your home. Your goal should be to create a bidding war amongst buyers to get a competitive market price. It would be best to stage your home before the open house. This will help build a positive impression in the buyer's mind, which can help you get a good price." ~ George Beatty, CEO of Problem Property Pals
14. Do Not Allow Your Real Estate Agent to Act as the Buyer's Representative
"Although it seems clear, it happens frequently. Why?
To double the listing agent's compensation. When you sell your house, you'll pay a commission to your real estate agent and the buyer's agent. If your agent also represents the buyer, they will receive both.
If this happens to you, there's a possibility that you sold for less than you should have, primarily due to two factors:
If your Realtor is also the buyer's agent, they cannot bargain on your behalf.
Realtors are free to compromise their morality in exchange for a twofold increase in income.
Some real estate brokers won't tell you about this until they receive the buyer's offer. It could already be too late by the time this takes place.
You will be given every justification for accepting a proposal that is almost certainly inadequate.
Here's how to prevent it:
Inform your real estate agent that you do not want them to represent the buyer before you agree to deal with them.
If they agree, you may avoid losing thousands of dollars when you sell your property. Just make sure they do.
Some real estate brokers operate in groups and hand off the buyer to another group member. Although having your Realtor represent the buyer is a far better option, some realtors have the same goal in mind. Just make sure you are pleased with the buyer's offer." ~ Corey Tyner, Founder of Buy Yo Dirt
15. End Negotiations on Good Terms
"Sellers should know that ending negotiations with people that are not ultimately going to win the home, should be done on good terms. Sellers that end negotiations and leave the door open for potential buyers to come back, often find buyers returning with higher offers a week or two later.
The entire process is emotional and stressful, feeling some compassion for the other side while holding ground is the best way to keep interested buyers close enough to keep offering." ~ Dennis Shirshikov, Deal Strategist at Awning.com
16. Give a Sense of FOMO (Fear of Missing Out)
"One effective strategy sellers should do in a negotiation is to set an expiry date for counter offers. Once the negotiation starts and the seller doesn't want the offer proposed by the buyer, they should set an expiry date on the counter offer.
This is more ethical rather than just accepting another better offer. This also makes the seller re-think their choices, and oftentimes, this makes them improve their offer too. The fear that you are missing out on your dream home is alarming for someone already, so if they really want the property, they will improve the offer right away, and this is an advantage for the seller." ~ Shaun Martin, CEO of We Pay Cash for Houses
17. Demand Proof from Buyers
"The highest price offer is not always the best. Nor is a cash offer. It is important to be sure that you get proof of funds for all offers as well as some type of buyer's financial information. A mere mortgage pre-approval is not even worth the paper it is on. Yet, many realtors stake a sale on them." ~ Denise Supplee, Founder of SparkRental
18. Know the Magic Phrases
"I share two easy-to-remember phrases with sellers when preparing them to negotiate the sale of their homes: "yes, if" and "no, but."
I'll give you an example of a situation that came up this week. A buyer asked if they could move into the seller's home two days before the close of the sale (early possession). Here were the "yes, if" and "no, but" replies we crafted.
1) Yes, if the buyer agrees to pay $400 to cover the short-term renter's insurance plus the cost of the prorated mortgage payment for those days.
2) No, but the seller will credit the buyer $400 at close to cover a two-day stay in a nearby Airbnb.
Using these phrases as quick 'guides' helps reduce frustration and keeps everyone focused on finding creative solutions when negotiating everyday deal points like selling price, repairs, and leasebacks." ~ Tony Mariotti, Founder of RubyHome
19. Don't Be Offended by Lowball Offers
"Don't Be Offended by Lowball Offers
It's not uncommon for buyers to start with a lowball offer, especially in today's market. If you receive an offer that's significantly lower than your asking price, don't be offended. Instead, use it as an opportunity to start negotiating and see if you can reach a compromise that both parties are happy with.
Understand Your Bottom Line
Before you even start negotiating with buyers, it's important that you have a clear understanding of your bottom line. What is the least amount of money you're willing to accept for your home? Once you know this figure, you won't be tempted to accept an offer that's lower than what you're actually willing to part with." ~ Jennifer Spinelli, CEO of Watson Buys
20. Don't Be Afraid of a Loss
"You'll have tunnel vision during further haggling and focus on getting the greatest deal. Being unsuccessful will worry you because the process will take a lot of your time and energy. However, there are situations when this is the greatest choice, so it is wise to consider other options before making a decision." ~ Shad Elia, CEO of New England Home Buyers
21. For the Best Results, Get it Right the First Time
"When listing your home for sale, you know you can always adjust the price later as the market tells you what is worth. Lack of showings or lack of offers usually indicates you're above market and need to bring it down a little.
However, it's best if you price it right the first time, but many sellers have a hard time trusting their listing agent when they tell him to go a little lower. Listing at a competitive price will ensure that you get good traffic and hopefully some offers. Listing your home high will risk taking longer to sell. Your home will sit on the market and then you will need to bring the price lower anyway. Sometimes even lower than first suggested." ~ Nicky Taveras, Founder of DNT Home Buyers
22. An Agent is NOT a Lawyer
"If there are any legal questions, sellers need to contact their lawyer and get clarification before accepting the offer!" Jessica Thiele, Real Estate Advisor at Engel & Volkers
23. Keep Multiple Buyers in the Pipeline
"Keep as many buyers and offers in the mix, even if they aren't great. Even if your client does not want to accept an offer (e.g. 10% below asking) keeping as many buyers in the mix is helpful, as long as it is a short period of time. If you drag it out too long, you might lose them all as there is deal fatigue.
But, in the short term, having multiple offers is a strong statement to make, and buyer agents don't expect you to provide what the offers are, so this plays to your benefit. Additionally, you never know when a low offer will increase because the buyer sits with the idea of possibly buying the home and becomes more interested.
Leave Wiggle Room in the Price
It's counter-intuitive but pricing too high means less interest from the get to, which leads to less momentum, which both the buyer and seller sense. Not only is pricing a house too high make it less attractive, it makes it less likely to get offers, which eventually leads to a price decrease which is a weak signal to buyers. Savvy buyers and agents will expect there to be wiggle room in addition to the price decrease, and this creates a cycle putting more downward pressure on the price." ~ Andres Lares, Negotiation Consultant & Managing Partner at Shapiro Negotiations Institute
The Bottom Line
Whether you're a first-time seller or you've been through the process before, it's important to be prepared for anything that might come up. By familiarizing yourself with some of the most common negotiation tactics, you'll be in a much better position to get the best possible deal on your home.
If you're thinking of selling your home, let FastExpert help! We'll connect you with the top real estate agents in your area who can help you through every step of the process. Simply enter your zip code below and we'll instantly provide you with a curated list of top local Realtors who can help you sell your home fast and for the most money possible.