What Locals Love About Aptos, CA
Click here to browse our Real Estate Agent Directory and contact top-rated agents in your area!
Get an inside glimpse of what locals love about Aptos from Megan Kilmer, Santa Cruz real estate agent and FastExpert partner.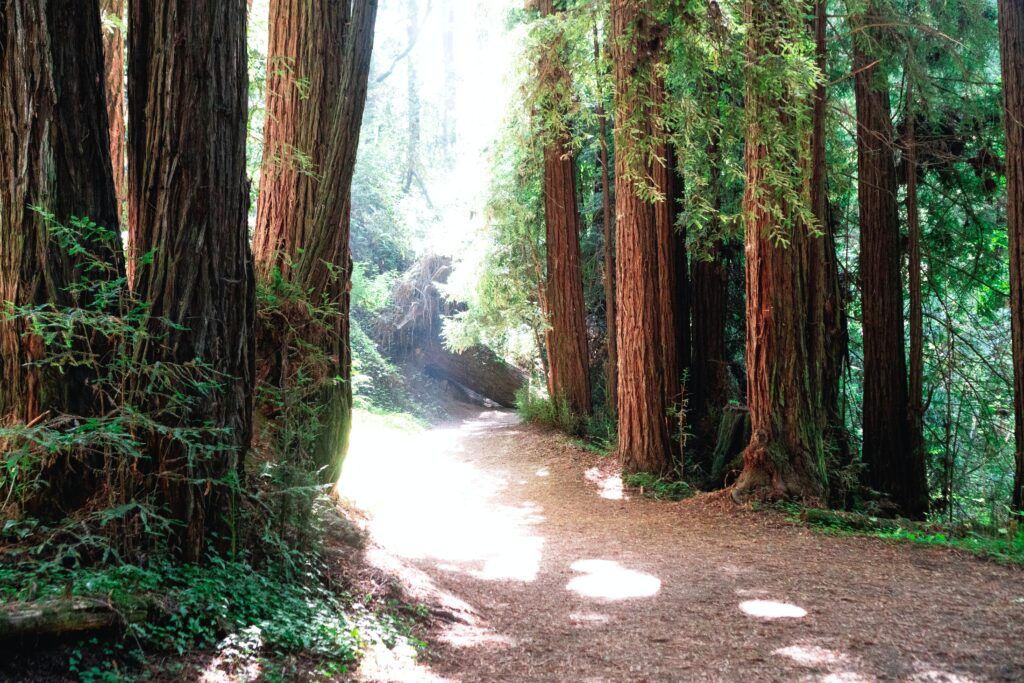 Welcome to Aptos, California  – the heart of Santa Cruz County! Aptos boasts a rich history, breathtaking scenery, and an unparalleled quality of life. It's no surprise that locals love Aptos. And today let me show you why!
Aptos offers some of the most stunning beaches in the world. From Rio Del Mar to Seacliff State Beach, Aptos beaches have something for everyone. Whether you're an avid surfer, a beachcomber, or just someone who enjoys soaking up the sun, Aptos beaches are a true paradise.
Aptos is home to some of the best outdoor recreation opportunities in the world. From hiking and mountain biking to golfing and horseback riding, there's something for everyone in Aptos. With miles of trails and acres of parkland, there are so many opportunities for adventure!
What's the Aptos Community Like?
It's not just the natural beauty that makes Aptos so special, it's also the people.
Locals love that Aptos is a tight-knit community where neighbors become friends. This is also a dog-walking community. Be ready to say "hi" and learn the names of those out walking as well as their furry family members.
There's also many other ways to connect with the community. From the local farmer's market to events such as the annual Fourth of July "World's Shortest" parade there are a variety of ways to interact with your local Abtos neighbors. You can also check out the Movies at Aptos Village Community Park and the Annual Easter Egg-Stravaganza for easy, simple fun!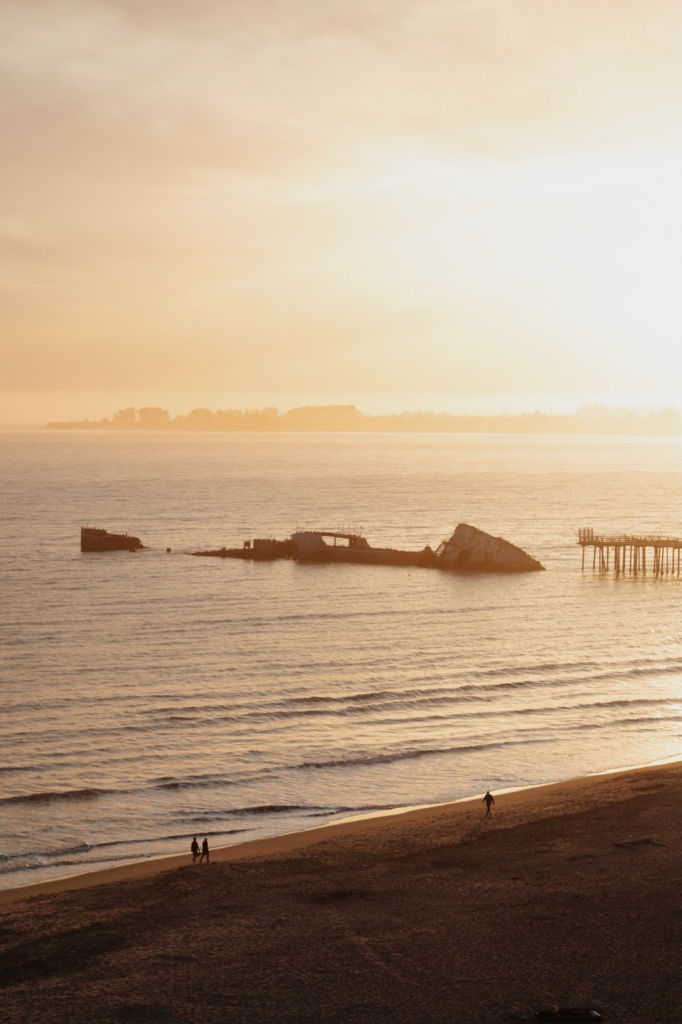 10 Attractions that Locals Love Near Aptos
Here are 10 must-see attractions that you won't want to miss near Aptos!
1. Santa Cruz Beach Boardwalk:
The iconic Santa Cruz Beach Boardwalk is a classic California seaside amusement park with thrilling rides, games, and attractions.
2. Natural Bridges State Beach:
This beach is home to a stunning natural bridge formation and is a popular spot for sunset-watching, bird-watching, and exploring the tide pools.
3. Roaring Camp Railroads:
Take a trip back in time on a historic steam train through the beautiful Santa Cruz Mountains and redwood forests.
4. Monterey Bay Aquarium:
Just a short drive from Santa Cruz County, the Monterey Bay Aquarium is one of the world's top aquariums, featuring exhibits and activities for all ages.
5. Henry Cowell Redwoods State Park:
Home to some of the tallest and most impressive old-growth redwoods in the area, Henry Cowell Redwoods State Park offers hiking trails, picnic areas, and more.
6. Santa Cruz Wharf:
This historic pier is a popular spot for fishing, strolling, and enjoying the local seafood restaurants and shops.
7. Capitola Village:
This charming seaside town offers a colorful and quaint atmosphere with boutique shops, restaurants, and a beautiful beach.
8. Mystery Spot:
Located in the Santa Cruz Mountains, the Mystery Spot is a gravity-defying phenomenon that will leave you scratching your head and wondering how it works.
9. Ano Nuevo State Park:
This park is home to a large elephant seal rookery and offers guided tours to view these massive animals up close.
10. The Seymour Marine Discovery Center:
Learn about marine life and the ocean at this hands-on educational center located on the UC Santa Cruz campus.
Whether you're looking for outdoor adventure, family-friendly fun, or just a relaxing day at the beach, Aptos has something for everyone.
>>Got Questions? Ask a Licensed Real Estate Agent for Advice
Restaurants That Locals Love in Aptos
We can't talk about Aptos without mentioning the food!
Aptos is home to some of the best restaurants in the county, with a diverse range of cuisines and dining experiences to choose from. Whether you're looking for fresh seafood, farm-to-table fare, or just a casual bite to eat, you're sure to find it in Aptos.
Here are some of the places loves love to eat in Aptos:
Educational Opportunities in Aptos
Aptos is also known for its exceptional schools, making it a great place to raise a family. With top-rated schools and a strong focus on education, Aptos is a great place to give your kids a head start in life. 
From preschool to college, Aptos offers excellent educational opportunities. Here are some of the top schools in Aptos:
Employment in Aptos
Many residents of Aptos work in various industries throughout Santa Cruz County, which is known for its diverse economy.
One major industry in Santa Cruz County is tourism. With its proximity to stunning beaches, redwood forests, and other natural attractions, Aptos draws people from all over. Therefore, a significant number of locals find their occupation in various roles such as hospitality, recreation, and entertainment. Many residents work in hotels, restaurants, and other businesses that cater to tourists.
Another important industry in Santa Cruz County is education. The University of California, Santa Cruz (UCSC) is a major employer in the area, with thousands of faculty, staff, and students. In addition, the county has several highly-rated public school districts and private schools, which employ many teachers and support staff.
Santa Cruz County is also home to a thriving tech industry, with many startups and established companies in fields such as software development, biotechnology, and engineering. Many residents of Aptos work in these industries, either in Santa Cruz County or in nearby Silicon Valley.
The agriculture industry is also important to Santa Cruz County, with a focus on organic and sustainable farming practices. Many residents work in farming or related industries such as distribution and sales.
Overall, while Aptos itself may not have a large job market, its residents have access to a diverse range of employment opportunities throughout Santa Cruz County.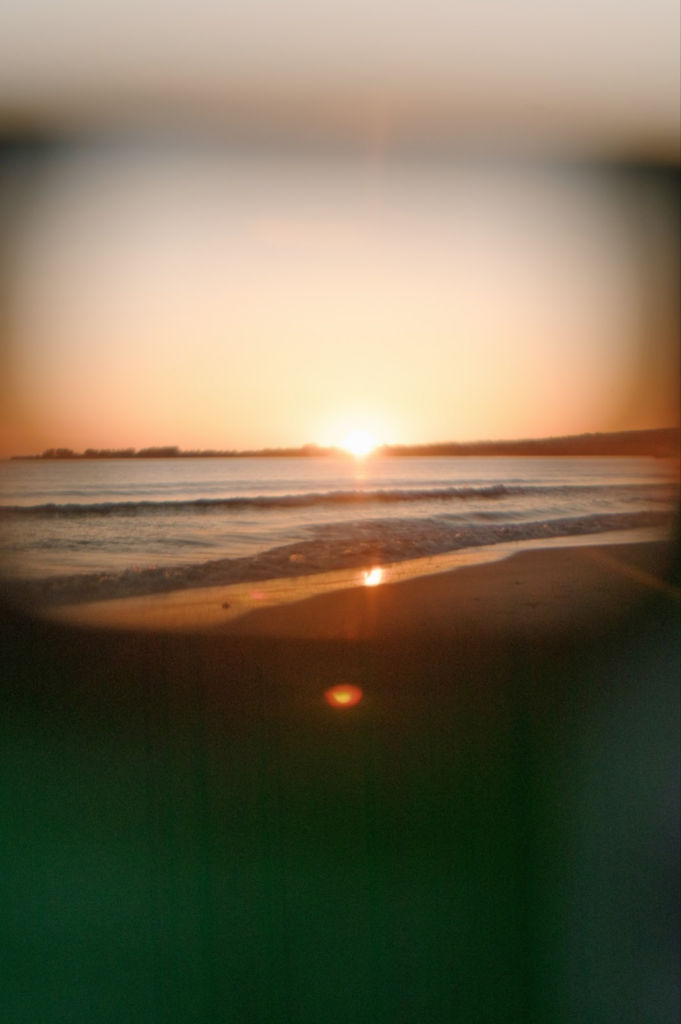 Thinking of a Move?
Aptos is truly a special place that offers something for everyone. From its stunning beaches and outdoor recreation opportunities to its tight-knit community and exceptional schools, Aptos is a great place to call home. 
Interested in learning more about communities in Santa Cruz County? I got you! Message Megan Kilmer today!
FastExpert Agents Are Exceptional
FastExpert agents are the best in their area. Search for your desired area and browse agent reviews and ratings. Easily message agents and find your best fit!
Need to save time? We'll find the best agent for you! Fill out a short survey and FastExpert will match you with agents that fit your criteria.