Click here to browse our Real Estate Agent Directory and contact top-rated agents in your area!
If you live in a rural area or looking to move to one, your water supply most likely comes from a well. There are numerous benefits to owning a well. You have no water bill and don't need to worry about service interruptions from a city or municipal source. Your water is not treated in a plant, so it should be chemical-free and mineral-rich.
While the benefits of a private well are many, owning one comes with responsibility. This guide will explore owning a home with a well and when you need a well inspection. We'll also examine all that an inspection entails and tips to maintain a well to keep your water safe.
What Is a Well Inspection?
Homeowners in and around non-rural areas depend on a city or municipal water system for their water. These homeowners pay regular fees to receive this water. Included in their bill is the cost of water maintenance and testing. When you own a home with a private well, these responsibilities become your own.
If you're buying a home with a well, a well inspection is a crucial step. Having a licensed professional test the quality of the water will help ensure that it's safe to use. Additionally, the inspector will gauge if the well holds the appropriate amount of water for your needs.
During a well inspection, the inspector should take a detailed look at the entire system. Among the things they'll examine are signs of leakage, water quality, and water pressure. 
Well Inspection Survey
The majority of inspections begin with a survey of equipment. The inspector will visually investigate:
the storage tank,
wellhead,
pump,
well cap,
gauges,
gaskets,
electrical wiring,
grout, and more.
Your inspector will be on the lookout for issues like leaky equipment, rust, cloudy water, and mechanical defects.
Well Inspection Water Test
Next, your inspector will perform a water test. This test is among the primary ways to make sure the water is safe to use. The inspector will collect a number of water samples from the well and send them to a certified lab. The lab will analyze the water for E. coli, coliform bacteria, and other harmful substances. They will also check for naturally occurring contaminants like nitrates and radon.
After the lab has performed the analysis, they will produce a report that your inspector will include with their own findings. The final report will list any required steps to ensure your water supply is safe to use. For many homeowners, a huge plus of a private well is the natural minerals in the water. The lab test will list these minerals and their current levels.
Well Inspection Flow Testing
In addition to testing for water quality, your inspector will also examine the well's water quantity. The EPA estimates, "Each American uses an average of 82 gallons of water a day at home." Whether you're purchasing the home or already own it, you need a well that will meet your family's water requirements.
This is where flow testing comes into play. The test will ensure the water supply can meet your demand. It will also reveal if your water pressure is accurately set for your needs. To perform the examination, your inspector will measure your well's dimensions and do a flow rate test. If the test reveals that the well cannot keep up with demand, you may need to upgrade your pump or even drill a new well.
When Is a Well Inspection Required?
Experts recommend that homeowners have wells inspected at least annually to check the water's safety. Before a property changes hands in certain states, the buyer or seller must complete a well inspection. If you're a homeowner looking to sell, ordering a well inspection ahead of time can help calm a buyer's nerves.
More often than not, the responsibility of ordering a well inspection falls on the buyer. Gaining insight into the well's health makes you more informed about the overall health of the property.

If the well has issues and the seller won't pay for the repairs, you can walk away from the deal. On the flip side, if the seller refuses the requested repairs, you can use the well cost as leverage. In doing so, you may save even more on the deal than if they agreed to the repairs.
Who Performs a Well Inspection?
When choosing a licensed well inspector, make sure they are familiar with state and local requirements. Home inspectors can perform well inspections in certain states, but your best bet is to hire a specialist. To find such individuals, start by contacting your local health department. You can also speak to neighbors, your real estate agent, or contact the EPA to locate the right licensed inspector.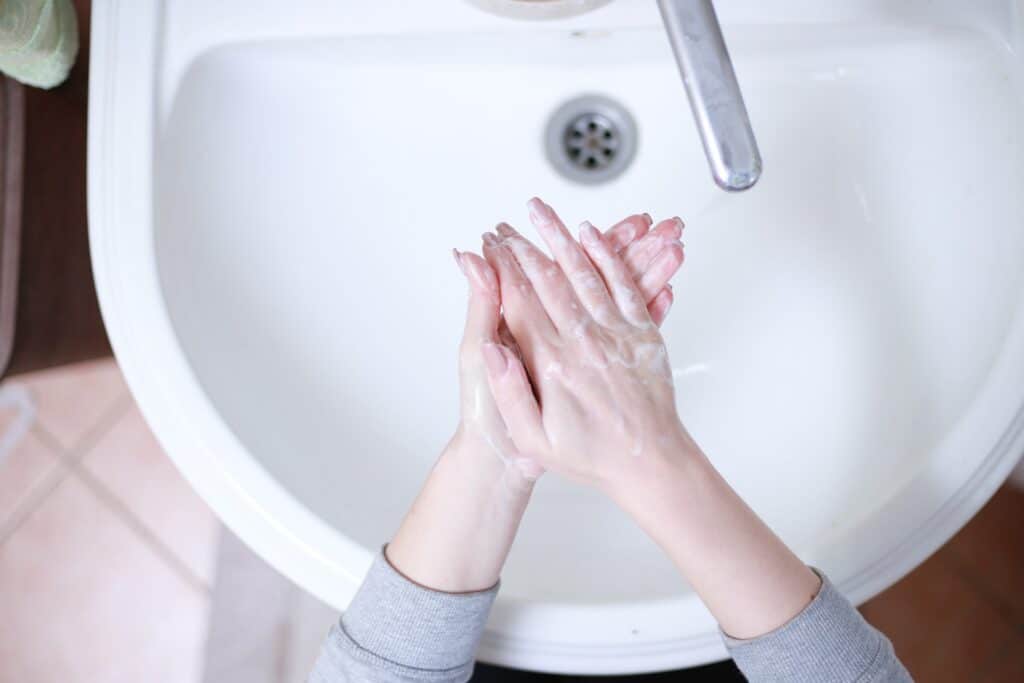 How Much Is a Well Inspection?
On average well inspections cost anywhere between $300 to $500. Depending on the property's location, you may also be looking at an inspector travel fee. Many inspectors will add on the lab fees, which can up your range to $400 to $800.
The majority of homes with wells treat wastewater through a private septic system. Since you definitely don't want your septic system mixing with your well, you should add this system to the inspection. Arrange for an inspector licensed in both and schedule the inspections on the same day. This will cut down on the overall well and septic inspection cost.
How Much Does a Well Cost?
If an inspection reveals your well is toast or that you need a new one, it likely won't be a small cost. The average range to dig or drill a well is between $1,500 and $12,000. The final cost will depend on location, depth, ground conditions, and other variables.
How Much Does a Well Pump Cost?
You'll need to open your wallet again if your well inspection reveals the need for a new pump. As the beating heart of your well system, there's no way around it.

Since these pumps work daily to deliver water from your well to your home, breakdowns are inevitable. When they happen, to replace the pump, you'll spend anywhere from $200 to $500. This does not include the cost of installation.
How Much Does It Cost to Replace a Well Pump?
You did your research and purchased a new, highly efficient well pump. Now, how much is it going to cost to install the thing? This depends on several factors, including terrain, well-depth, and pump type. It's best to call several contractors to get an affordable quote. Expect to pay anywhere from $900 to $4,000.
Well Maintenance
Like your home, your private well is a significant investment. You'll want to take as many preventative measures as possible to avoid hefty repair bills. Here is a series of maintenance tips to keep your well, and the water in it, healthy:
Schedule annual inspections of the well water and the system's equipment. If at any time you notice changes in the odor, taste, or appearance of your water, order another inspection immediately.
Keep hazardous chemicals like fertilizer, paint, and motor oil away from your well at all times.
Keep a thorough and consistent well logbook. Record everything from yearly inspections to equipment replacement.
Be mindful of mowing or landscaping near your well. It's easy to damage a well cover, so check it regularly.
Check the well water level frequently. Doing this will let you know how much water your family is using. It will also allow you to estimate how long the water supply will last. This process can be tricky, so you may want to hire a pro to perform the measurements.
Check your water for bacteria. There are numerous ways dangerous bacteria can work its ugly head into your well. To ensure your family isn't exposed to contaminated water, test your well water regularly. You can do this with a home testing kit. If your water requires treatment, contact a professional.
Conclusion 
For many, moving to a rural area is the dream of a lifetime. Perhaps the fast pace and demands of city life are too much. Or maybe it's where you've always lived and prefer life with a little room. Whatever the case, knowing what living in a home like this entails is important.
With regular inspections and a watchful eye, a private well in good working condition will serve your family well. Of course, before purchasing that dream property, it is essential to have the well inspected by a licensed professional. Don't hesitate to reach out to a licensed real estate agent in your area. The right agent can help you navigate the ins and outs of a well inspection.