VA Loans: The Advantages & Disadvantages
Click here to browse our Real Estate Agent Directory and contact top-rated agents in your area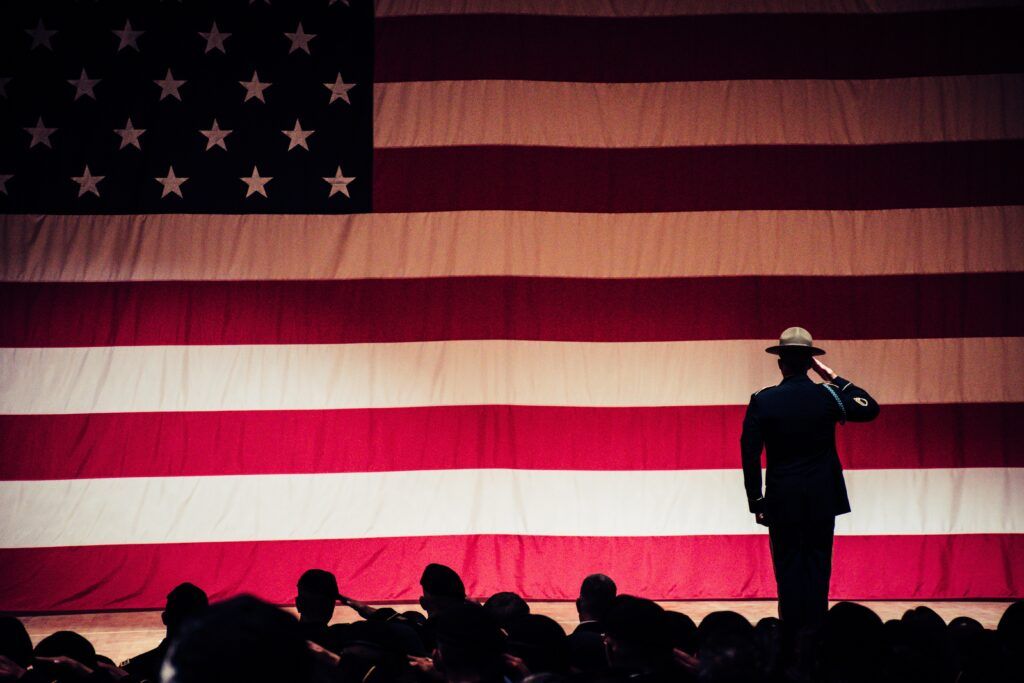 VA loans are designed to help veterans and their families become homeowners with favorable terms and conditions. However, like any other type of mortgage loan, there are advantages and disadvantages associated with this type of loan.
In this article, we'll discuss the pros and cons of VA home loans so that you can decide if this type of financing is right for you.
What is a VA Home Loan?
VA home loans are mortgages backed by the U.S. Department of Veterans Affairs (VA). This means eligible service members and veterans can buy a home with little to no money down and without paying private mortgage insurance (PMI).
The VA guarantees a portion of the loan, which protects the lender from a loss if you default on the mortgage. This helps veterans and service members qualify for a loan that they might not otherwise be able to obtain.
How VA Home Loans Work
To get a VA home loan, you must first obtain a Certificate of Eligibility (COE)Certificate of EligibilityA document issued by the U.S. Department of Veterans Affairs (VA) certifying a veteran's eligibility for a VA-guaranteed mortgage loan. from the Department of Veterans Affairs. You can do this by submitting a completed VA Form 26-1880 or requesting it online.
Once you have your COE, you can apply for a VA loan with any participating lender. It is important to note that the VA does not lend money directly to veterans and their families.
VA Home Loan Eligibility for 2023
You may qualify for a VA mortgage loan if you are:
1. An active-duty service member
2. A reservist or National Guard member
3. A veteran who meets service-length requirements
4. The spouse of a service member who died in the line of duty or as a result of a service-related disability
5. You meet the requirements set forth by the lender
6. Your chosen property meets specific habitability standards
7. The property will be your primary residence
Keep in mind that there may be other requirements you must meet in order to qualify for a VA mortage loan.
What is the VA Loan Limit?
Loan limits for the VA vary depending on where you live. For example, the 2023 loan limit for a single-family home in most parts of the country is $647,200 for many areas but may rise to $970,800 for areas with high property prices.
Types of VA Loans
The VA offers several types of home loans, each with its own set of terms and conditions.
1. Purchase Loans: These loans are used to buy a home. They offer a no minimum down payment and no monthly mortgage insurance. You can finance up to 100% of the purchase price of the home.
2. Cash-Out RefinanceCash-Out Refinance A refinance transaction in which the borrower receives additional funds over and above the amount needed to repay the existing mortgage, closing costs, points, and any subordinate liens. Loans: These loans allow you to refinance your existing mortgage and take cash out of your equity. The maximum loan amount is 90% of the appraised value of your home, minus any outstanding debts.
3. Interest Rate Reduction Refinance Loans (IRRRLs): These loans are used to refinance an existing VA loan at a lower interest rate. You can finance up to 100% of the appraised value of your home.
4. Adapted Housing Grants: These grants are available to disabled veterans who need to make modifications to their home in order to live independently.
5. VA rehab and renovation loan: This loan can be used to buy a home that needs repairs or to finance the renovation of an existing home. The maximum loan amount is $50,000.
6. Native American Direct Loan (NADL): This loan is available to eligible Native American veterans who want to buy, build, or improve a home on federally recognized trust land.
Pros
Now that we've covered the basics, let's take a more in-depth look at the advantages of this type of financing.
1. Low or No Down Payment: One of the biggest benefits is that you can buy a home with no down payment. In fact, the VA allows you to finance up to 100% of the purchase price of the home.
2. No Private Mortgage Insurance (PMI): Another major benefit is that you don't have to pay PMI. This is a type of insurance that lenders require when borrowers put less than 20% down on a home.
3. Competitive Interest Rates: Typically, interest rates are lower than conventional loans. This means you'll save money on your monthly mortgage payment.
4. Flexible Credit Requirements: The VA doesn't have a minimum credit score requirement, which makes it easier for borrowers with less-than-perfect credit to qualify for a loan.
5. No Prepayment Penalties: Unlike some other loans, VA loans don't charge a penalty if you pay off your loan early.
6. Unique Benefits for Veterans: The VA offers unique benefits for veterans, including adapted housing grants and the Native American Direct Loan program.
7. Available in All 50 States: VA home loans are available in all 50 states, as well as Puerto Rico and Washington D.C.
8. Assistance for Disabled Veterans: The VA offers assistance to disabled veterans who need help making modifications to their home.
9. You May Be Eligible for More Than One Loan: If you're a veteran, you may be eligible for more than one type of loan. For example, you may be able to get a VA loan and a conventional loan if you want to buy a home that's outside of the VA loan limit.
Cons
1. You Must Meet Certain Service-Length Requirements: The biggest downside of VA loans is that you must be a veteran who meets specific service-length requirements to qualify.
2. You May Have to Pay a Funding Fee: Another potential downside of VA loans is that you may have to pay a funding fee. This fee is typically 2.15% of the loan amount for first-time borrowers and 3.3% for repeat borrowers.
3. Loan Limits Vary by County: As we mentioned before, loan limits vary by county. In some cases, this can make it difficult to find a home that's within your budget.
4. You'll Need to Get a Certificate of Eligibility (COE): Before you can apply, you'll need to get a Certificate of Eligibility (COE). This document proves that you're eligible to apply for a VA home loan.
5. There's No Guarantee You'll Get Approved: Even if you're eligible, there's no guarantee that you'll be approved. Lenders will still consider your credit score, employment history, and other factors when determining whether or not to give you a loan.
6. The Process Can Take Longer Than Other Loan Types: The process of getting a loan from the VA can sometimes take longer than other loan types. This is because there's more paperwork involved and the VA needs to verify your eligibility.
7. You May Need to Get a Home Appraisal: In some cases, you may need to get a home appraisalAppraisalA professional analysis used to estimate the value of the property. This includes examples of sales of similar properties.. This is an additional cost that you'll need to factor into your budget. Additionally, if the VA-approved appraiserAppraiserA professional who conducts an analysis of the property, including examples of sales of similar properties in order to develop an estimate of the value of the property. The analysis is called an "appraisal." states the property doesn't meet the minimum requirements, you will likely not be approved for that home.
8. Your Lender Choice is Limited: While many lenders offer conventional loans, not all lenders offer VA loans. This means you may have to put in some extra legwork to find a lender that offers this type of loan. Additionally, while still more competitive than conventional mortgage rates, it might be more difficult to shop around to compare rates.
The Bottom Line
If you're considering a VA home loan, make sure to weigh the pros and cons carefully. While they offer many benefits, there are also some potential drawbacks to consider. Ultimately, you'll need to decide if it is the right choice for you based on your unique situation.
The best thing to do to get started is to speak with a VA-approved lender to learn more about your options.