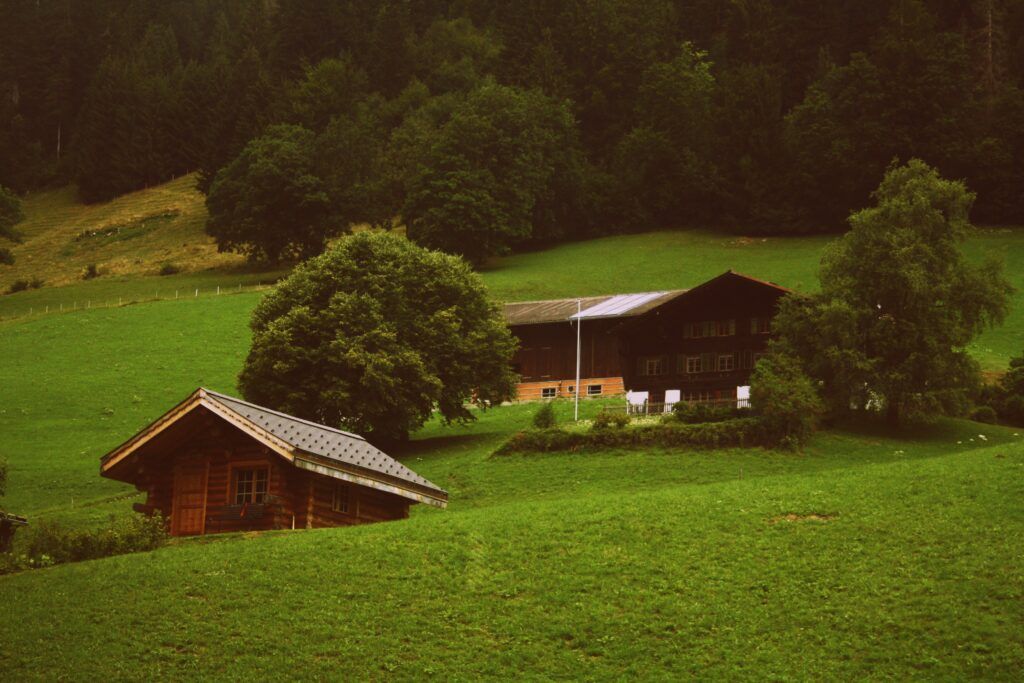 USDA loans are one of many options for homebuyers looking to purchase a home with little money down. However, they are not right for every situation. In this article, we'll cover what USDA loans are, who and what types of properties qualify, and the pros and cons of using this type of loan to finance your home purchase.
What are USDA Loans?
USDA loans are government-backed loans that are available to eligible homebuyers in rural and suburban areas. They are issued by the United States Department of Agriculture (USDA) and are sometimes called Rural Development Loans. USDA loans can be used to finance the purchase of a home, as well as repairs and renovations.
What Types of Loans Does the USDA Offer?
There are several types of residential loans available through the USDA, including:
The Single-Family Housing Guaranteed program helps moderate-income families finance the purchase of a home in a rural area. The goal is to ensure people have the ability to own a sanitary, modest, and safe home in rural areas.
Eligibility requirements include:
The property must be located in an eligible zone, so you will need to search for a property in those areas.
Income requirements vary by county, so you will need to search for your desired area's conditions.
Income limits vary by county, and you can find your county's limits here.
Conform to the basic requirements as set forth here.
The Single-Family Direct Housing program is geared toward low- or very-low income borrowers. While very similar to the guaranteed program, this program offers more options for borrowers, including a purchasing program, a new construction program, and a refinance program.
To be eligible, applicants must:
Be in need of a clean, safe home in a rural area
Unable to qualify for a loan from other lenders
Maintain the property as their primary residence
Properties must be 2,000 sqft or less and located in a qualified rural area
Not be designed for income-producing activities
There are a few more eligibility requirements, so please check here for more information.
This program helps rural property owners with loans and vouchers for improving multi-family residences and adapting them for low-income, disabled, and elderly individuals.
There are several associated programs, including:
Why Would I Get a USDA Loan?
There are several reasons why someone might choose to get a USDA loan:
Low Down Payment Requirements
You want to buy a home but don't have a lot of money saved for a down payment. With a USDA loan, you can finance up to 100% of the purchase price.
Low Interest Rates
USDA loans typically have lower interest rates than other types of mortgages. Additionally, there is no down payment required, which can help keep your monthly payments low.
You Have Fair Credit, But Not Eligible Through Other Lenders
The USDA loan programs have no minimum credit score requirements, but you must be willing and able to demonstrate that you are committed to repaying the loan.
What Are the Disadvantages of a USDA Loan?
There are a few potential disadvantages to getting a USDA loan:
You Must Meet Income Eligibility Requirements
The USDA imposes income limits to ensure that the program is available to low- and moderate-income families. If your household income is too high, you will not be eligible for the program.
You Must Buy a House in a "Rural" Area
The USDA defines a rural area as any town, city, or unincorporated area with a population of 10,000 or less. This can make it difficult to find a property that meets the location requirements.
Limited Choices for Loan Programs
Because you must go through a lender that offers USDA programs, you are limited in comparing interest rates.
How Do I Apply for a USDA Loan?
If you think you might be eligible for a USDA loan, the first step is to contact a participating lender. Once you've found a lender, you'll need to complete an application and provide documentation of your income, assetsAssetAnything of monetary value that is owned by a person or company. Assets include real property, personal property, stocks, mutual funds, etc., and debts. The lender will then determine if you are eligible for a USDA loan and, if so, will issue a loan commitment letter.
You can also visit the USDA's website for more information on the program and how to apply.
Do I Need a Real Estate Agent for a USDA Loan?
While you are not required to use a real estate agent to purchase a property with a USDA loan, it is highly recommended. A real estate agent will be familiar with the USDA's location requirements and can help you find a property that meets those requirements. Additionally, they can assist with the negotiation process and help ensure that you get the best possible price on the home.