Unlock the Potential: A Comprehensive Guide to Selling Land
Click here to browse our Real Estate Agent Directory and contact top-rated agents in your area!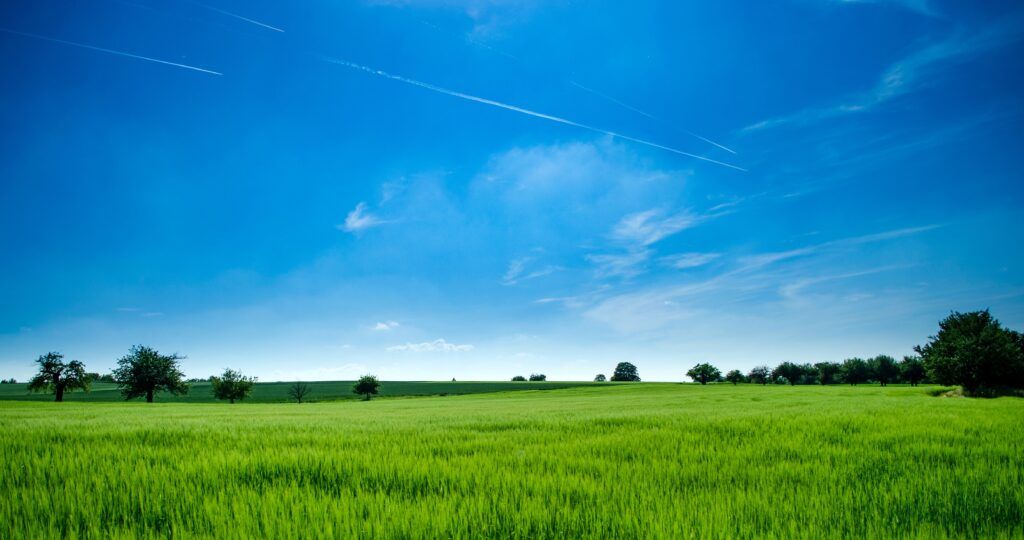 When it comes to real estate transactions, selling vacant land presents unique challenges and opportunities. No matter how you obtained your land, navigating this niche market requires a strategic approach.
This article will cover all the unique intricacies of selling vacant land. From optimizing your marketing to determining your land's value, we'll guide you through the essential steps to ensure a successful and profitable land sale journey.
How Selling Land is Different From Selling a Home
The differences between selling land and selling a home are evident in the distinct target markets, with investors predominantly purchasing land for potential returns on investment. At the same time, most homebuyers seek a place to live, which may include buying vacant land to build a custom home.
For investors buying land, their requirements differ from those seeking residential properties. They don't necessarily require artfully presented images or information about living spaces that resonate with their lives. Instead, they focus on understanding the potential returns on their investment. Consequently, the methods and platforms used to target these two groups differ substantially.
Furthermore, due diligence for land acquisitions often takes longer compared to residential property transactions. While proactive measures like furnishing estimates and surveys can help mitigate some of this protracted process, it is reasonable to expect a considerably swifter closing period for a residential property transaction than a land sale.
Overall, understanding these distinctions between selling land and selling a home is crucial for effectively targeting and catering to the needs of these distinct market segments.
Should You Hire an Agent to Sell Land?
Hiring a real estate agent is always recommended for buying or selling houses, but what about land? Ultimately, no matter what type of real estate you're selling, hiring an agent to represent you gives you access to valuable expertise you wouldn't have otherwise. Here are additional reasons why hiring an agent for selling land is advantageous:
Market Knowledge: Real estate agents can access market data and trends to help determine the best time and price to sell your land.
Negotiation Skills: Agents are skilled negotiators who can advocate for your interests and help ensure you get the best possible deal.
Marketing Expertise: An agent will employ effective marketing strategies to reach potential buyers, increasing exposure and generating interest in your land.
Legal Compliance: Real estate transactions involve complex legal procedures. Agents thoroughly understand these processes, ensuring compliance with all necessary regulations.
Time-Saving: Selling land requires time and effort. By hiring an agent, you can delegate these responsibilities and focus on other aspects of your life or business.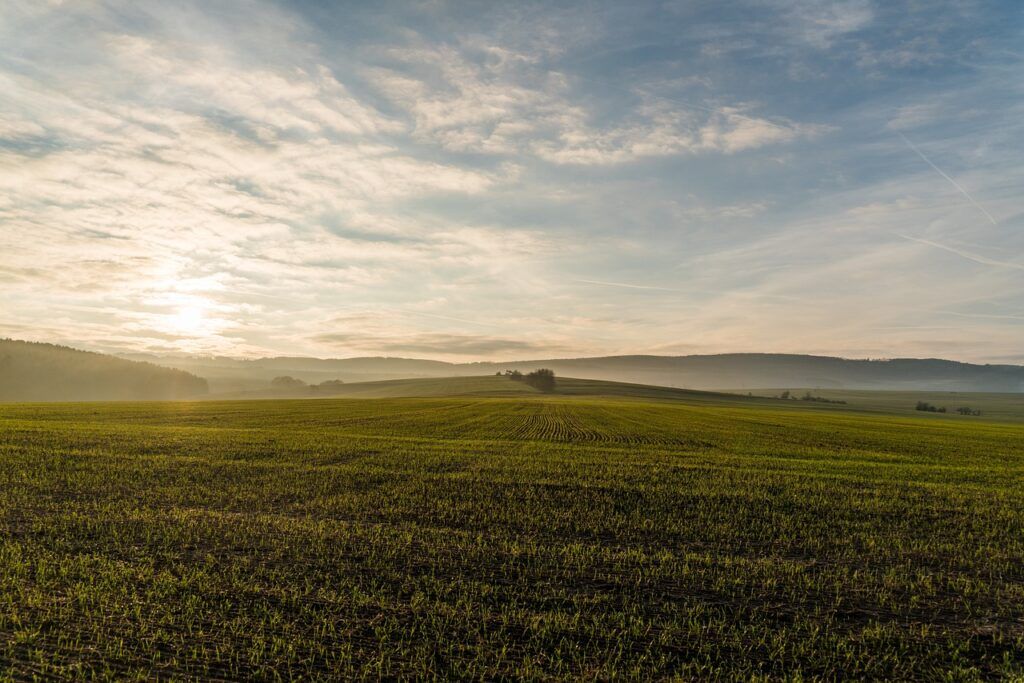 4 Basic Steps to Selling Land
You have land you want to sell. How do you get from Point A to Point B? Here are the general steps sellers need to take to sell vacant land.
Check Out Land-Buying Websites
Land-buying websites provide a convenient platform for vacant land owners to connect with potential buyers and receive cash offers for their properties. These websites offer an efficient and streamlined process for selling land, eliminating the complexities of a direct sale. By listing their properties on these platforms, landowners can expedite the sale of their land without the need for property marketing or negotiations with potential buyers. However, if you choose to go this route, having agent representation is still recommended.
Additionally, these websites allow landowners to obtain a minimum valuation that reflects the actual selling potential of their land, providing them with a foundational price point to guide their decisions. Engaging with professional land buyers through online platforms simplifies and hastens the process of selling vacant land, offering both convenience and financial benefits to owners seeking to maximize their returns.
Market the Land
To effectively market a piece of property, landowners can utilize online platforms that attract potential buyers. Here are four popular online platforms land buyers use to seek out property for sale:
Zillow: This free platform attracts individuals actively searching to purchase vacant land. Its wide reach and user-friendly interface offer a great opportunity to showcase your property to interested buyers.
Facebook Marketplace: If you have a Facebook account, you can add a listing to the Facebook Marketplace for your land. The listing will allow you to add pictures, information, price requirements, and more. This platform can be a good way to advertise to local buyers.
The MLS (Multiple Listing Service): Enlisting the services of a real estate agent can ensure maximum exposure for your property through an MLS listing. While a cost may be involved, this option provides access to professional marketing resources and networks.
Land Buying Websites: As mentioned above, there are specialty websites dedicated to helping people buy and sell land. Even if you don't want to sell land through the website, you may still be able to use it to market your property.
Complete a Vacant Land Purchase Agreement
Once you've connected with a seller and have an agreement, it's time to fill out a Vacant Land Purchase Agreement. This agreement serves as a formal document that outlines the details of the sale. It also provides instructions for the title company or attorney involved in the transaction. The Vacant Land Purchase Agreement includes essential information, such as the specific plot of land being sold. It also includes the identity of both the seller and buyer, the agreed-upon purchase price, and the designated closing date for completing the transaction.
By completing this agreement, all parties involved have a clear understanding of their rights and responsibilities throughout the sales process. It provides legal protection for both buyers and sellers and ensures that all terms are properly documented and upheld. If you have an agent, they will take care of this. You will only be responsible for signing on the dotted line.
Hire a Title Company
Finding a reputable title company is a crucial step in the process of selling vacant property. It ensures proper supervision and documentation of the transaction. When choosing a title company, there are several important factors to consider:
Expertise: A reputable title company will have extensive knowledge and experience in handling real estate transactions. They will be familiar with local laws and regulations, ensuring that all necessary documents are properly prepared and executed.
Title search: The title company will conduct a thorough search of the property history. They'll determine if there are any liens or encumbrances on the property. This helps identify any potential issues that may affect the sale.
Title insurance: The title company will provide title insurance. This protects both the buyer and seller from any unforeseen claims or disputes related to the property's ownership.
Closing services: The title company will handle all aspects of the closing process. This includes collecting and disbursing funds, preparing closing documents, and facilitating the transfer of ownership.
Sell Your Land With Confidence
Selling land requires a different approach compared to selling a home. By following four essential steps—preparing the land, determining its value, marketing effectively, and negotiating wisely—one can successfully sell their property.
As the process unfolds, it becomes evident that selling land is an intricate task that demands careful consideration and strategic planning. Ultimately, by navigating this complex terrain with skill and determination, sellers can achieve their desired outcome and unlock new possibilities for both themselves and potential buyers.