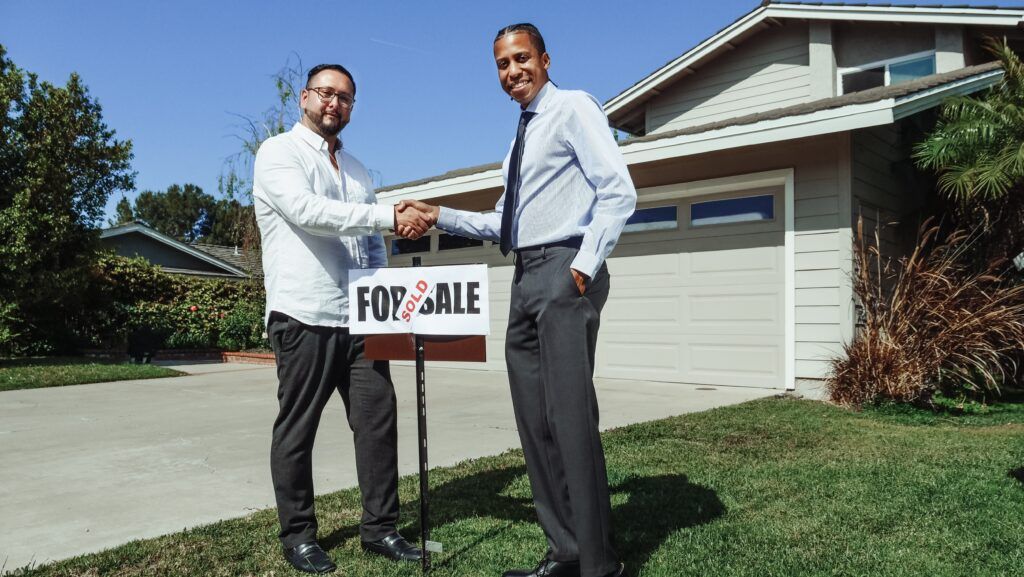 If your main concern is selling ASAP,  the obvious answer is to lower your selling price. However, your answer may be as simple as changing one thing about your listing. Today, I'll be covering the top 3 ways to get your house in Milwaukee to sell fast.
Key Points
Hiring a Professional Real Estate Agent.
Reducing Asking Price
Quick and Easy Repairs
Cleaning and Decluttering the Home
How Curb Appeal Affects Home Value
Staging Your Home
FSBO (And its Risks)
You're a Milwaukee resident looking to sell your property quickly, but you're not sure where to start. Considering how competitive the market is for buyers, it seems like selling would be easier.
What if I told you that you might be standing in your own way of selling your house? There's a lot of "sell my house fast" schemes out there, but I'm going to give you the real answers to selling your house fast in Milwaukee.
Without further ado, let's dive in!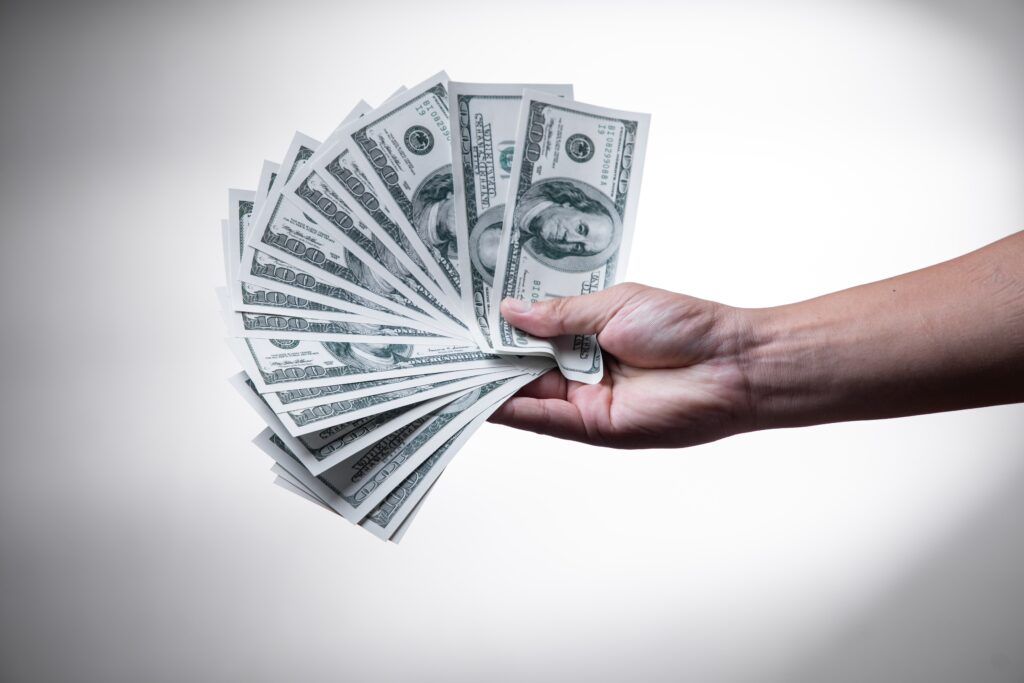 How to Sell My House Fast Milwaukee
Let's talk about how you can sell your home fast as a Milwaukee resident!
Your listing photos are the first thing buyers will see, and potentially the last. These need to be attractive, accurate, and very telling of what living there will be like.
If your home has visible imperfections, faulty wiring, poor plumbing, or overall just looks old and decrepit, this is going to hold you back.
Cosmetic changes can be the difference between a sold home and an aging listing. 
#1 Hiring the Best Real Estate Agents in Milwaukee
A great option to sell your Milwaukee house fast is by hiring a real estate agent in your area. A quality real estate agent keeps everything organized, answers any questions you may have, assists in properly marketing your house, handles negotiations and legal documents.
Without a reliable real estate agent on your side, you'll end up dedicating all your time to the sale and may end up overpaying and underselling.
FastExpert compiles lists of the best quality real estate agents for you to peruse. These agents have been specially chosen based on their overwhelmingly positive reviews, their years as an active realtor, and their number of homes sold. I highly recommend you check out this list when you're deciding on an agent to help you sell your Milwaukee home.
#2 Reducing Asking Price
According to the Zillow Group Report, 21 percent of sellers said that their biggest challenge was selling within their desired time frame. Even if you're selling in a sellers market, where there are many buyers competing for fewer homes, selling your house fast isn't a guarantee.
One thing that can really speed your selling process is pricing your home competitively. Overpricing will lead to more time on the market, and ultimately, you may end up selling at that lower price anyway — it'll just take you longer to get there.
You may even want to price your home a little lower than comparable homes in your area to drum up interest and cause a bidding war. The effectiveness of this strategy depends on the state of your local real estate market and how homes are selling in your area.
When setting a price, you also may want to consider the price points that the majority of buyers search for within your area. For example, if you list your home for $399,000, it'll show up in search results for anyone that's looking for homes under $400,000. But price it at just $405,000, and it'll never show up in their search results.
#3 Quick and Easy Repairs
As previously mentioned, obvious damage and fixer-upper homes can keep your Milwaukee house from selling fast. If the house you're selling is in dire need of repairs, this may turn away prospective buyers. No one wants to invest in a money pit.
A fresh coat of paint can do wonders for your home's exterior or interior look. Try to stick with neutral colors that your buyers are less likely to paint over. If your carpet is worn down, stained or otherwise damaged looking, get an upgrade!
If your fixtures and cabinets look like something out of the 80's or older, modernize their appearance! Seeing "retro" looking fixtures and wallpaper might be fun for some, but some buyers may see it as a sign that the home hasn't had an inspection in awhile.
If you haven't got the budget to make the necessary changes to your home, you may want to consider getting a home warranty.
A home warranty is a contract that promises the new homeowner with discounted repair and replacement services where necessary. With a home warranty, you can assure the buyer that if something breaks down after they purchase the home, they will get a discounted rate on the needed repairs.  
#4 Cleaning and Decluttering the Home
#5 How Curb Appeal Affects Home Value
Power washing can make a huge difference in your home's appeal. If you've got a stained driveway, artillery fungus on your home's siding, or sun damaged, chipping paint, a good power wash can make your home look sparkling new! You can buy power washing tools and clean yourself, or you can hire a professional. Lack of curb appeal can definitely be a deal breaker, so take pride in the look of your home!
The biggest deal breaker is leaving your buyer with a long list of repairs for things like air conditioning, plumbing, lighting, heating, and architectural damage. You wouldn't want to move into a house where the toilets work only half the time, so you can't expect your buyer to want to either.
While cosmetic upgrades can make your home look far more attractive to the eye, they mustn't be used as a cover for more pressing issues.
#6 Staging Your Home
#7 FSBO (For Sale By Owner)
Listing your house by yourself may seem like a quick and easy way to sell your house fast in Milwaukee. You don't have to deal with going through a middleman and waiting on agents who might not move as quickly as you'd like.
One thing to remember is you also won't have the help of a seasoned professional who knows how to navigate negotiations. They also likely have all the paperwork ready in their system for small edits and signatures, which moves the process along a lot quicker.
Real estate agents also have connections to all the other people needed to close a deal. Lawyers, title companies, inspectors; if you have to find them on your own it can mean a lot of extra time and work for you.
A pro of selling your home as FSBO is being able to list your home for free or for a small fee through MLS sites like Zillow or OpenDoor. You'll have to write the listing yourself, but you won't have to pay a realtor to do it. Just remember, you'll be responsible for handling all the other marketing and hosting any viewings or open houses.
While FSBO or (For Sale By Owner) might seem like a quick way to get your home to sell, selling with an agent usually ends up saving you time and money.
The reason for this is because an agent has done this many times before, it's what they do best. Also, you're more likely to end up with a higher selling price with an agent versus selling on your own. Without an agent making negotiations for you, you might end up defaulting to a lowball offer.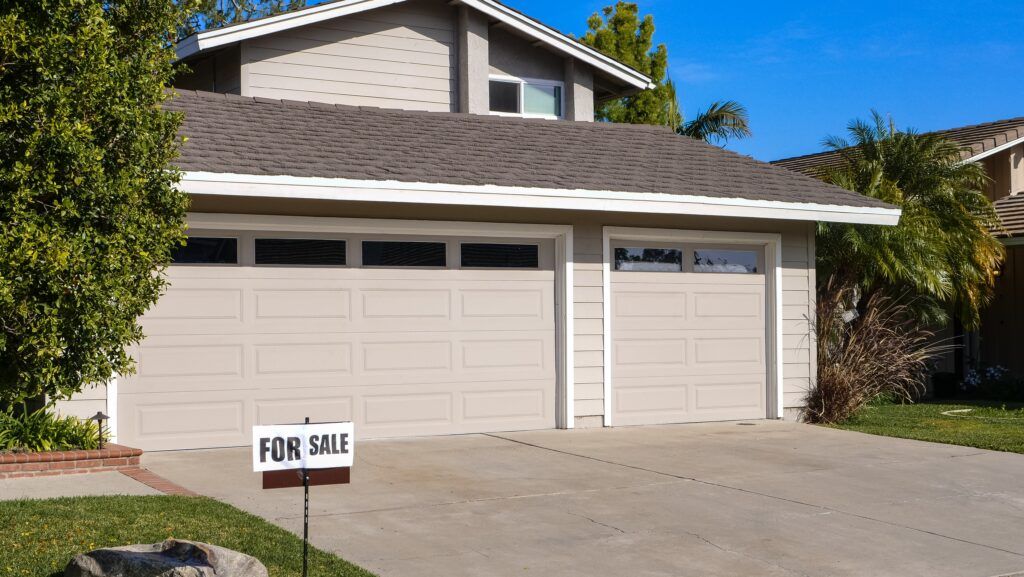 What Prevents a House from Selling
Let's break it down, why isn't your house selling? Ask yourself the following:
Have I provided enough information about my home to persuade sellers to buy? Am I using attractive language to make my home stand out?
Is my asking price too high? Do I know the value of my home?
Are the photos of my listing providing enough insight on the look and feel of the home?
Is my house too cluttered or otherwise filled with too many personal items? Is my furniture or decor distracting?
Am I taking advantage of listing my home on multiple websites?
Do I have a reliable real estate agent on my side?
If it's been over a month since you put your house on the market and you're seeing little to no offers, it may be time to make some changes.
Other factors that may play into why your house isn't selling are things that interested buyers have observed while touring your home.
Deal Breakers for Home Buyers
An unresolved pest issue: Dead bugs or signs of pests (droppings, spider webs, scratches or bites in the walls etc…). When touring an open house, your visitors are going to hunt down any flaws your home may have. One dead cockroach can be the difference between being sold and moving on.
Mold: Signs of mold and mildew are a big turn off. Even if it's just one spot in the bathroom, this could lead the buyer to think there's more unseen damage. This should be addressed right away. This could mean: dehumidifying the house, hiring a professional for more health concerning tasks, scrubbing out mildew, or patching up holes where moisture is leaking in.
Maintenance Issues: The more things a home buyer has to fix/repurchase, the less likely they are to make an offer. Would you buy a house with a broken AC unit or faulty wires? Unless you stumble upon the most tolerant buyer or someone looking for a fixer-upper, these problems need to be addressed. Things that should be in excellent shape include: the air conditioning unit, wiring, plumbing, water pressure, or major appliances like the washer/dryer or refrigerator.
Natural Disaster Hazards: The location of your home may have an effect on its desirability. By this I mean the potential for natural hazards such as flooding and landslides. In Wisconsin, the types of natural hazards you can expect are floods, severe storms, blizzards, tornadoes, and landslides. If your home is in an area where these things often occur, it may turn away buyers.
Natural disasters are not something you can prevent. However, you can invest in repairs to prepare your home for the worst.
Prepping Your House for Natural Disasters
You can install intense wind resistant garage doors.
Bolt your house to the foundation (in the case of earthquakes or tornadoes).
Caulk any cracks around your doors and windows (to prevent water seepage/damage).
Install backflow water valves (to prevent sewage from being pushed up through your pipes during a flood).
Or install hurricane straps to keep your roof in place…. Just to name a few.
Sometimes the thing driving buyers away could be as simple as a bad smell. Or perhaps too much clutter and distracting decor.
It's a good idea to stage your home to give the buyer an idea of what it could be like to live there. However, too many personal articles and distracting messes can lose you interested buyers.
The Bottom Line
If you live in Milwaukee, Wisconsin, there are ways to get your home sold faster by far.
While risky, you can list your home as FSBO and handle all the negotiations yourself. It's important to note though, that you may attract buyer's agents with clients that are looking for a deal and easy negotiations.
Making easy improvements to your house will make it more attractive and less of a fixer upper. This will draw attention to your listing. No one wants to invest in a house that will end up draining their bank account with repairs.
They're already spending a fair amount of cash plus additional fees that come with purchasing a home. Your buyers don't want to fund a remodel as well.
Ask yourself, what can I change about my home selling strategy to improve it quickly?
The best way to get your house in Milwaukee to sell fast by far is by hiring an experienced Milwaukee based real estate agent. Despite what you might think, a quality agent will hear you out and work overtime to get your house sold in your desired window. 
Secondly, reducing your asking price in your listing. You might think this will attract lowballers, when in fact this will actually create competition. A great home at a low asking price is a gold mine, this will attract buyers and the offers will climb. You may end up selling for more than you expected.
Get started on selling your home fast with FastExpert!