Yes! The market is heating up and you might think that now is the perfect time to sell your home. You would be right because selling during a seller's market is more likely to get you the best deal for your home.
However, you can't just throw your house on the market and expect stellar results. It's true that it's easier to get the best deal, but by following a few simple tips, you can maximize your profit from the sale even more.
Check them out here!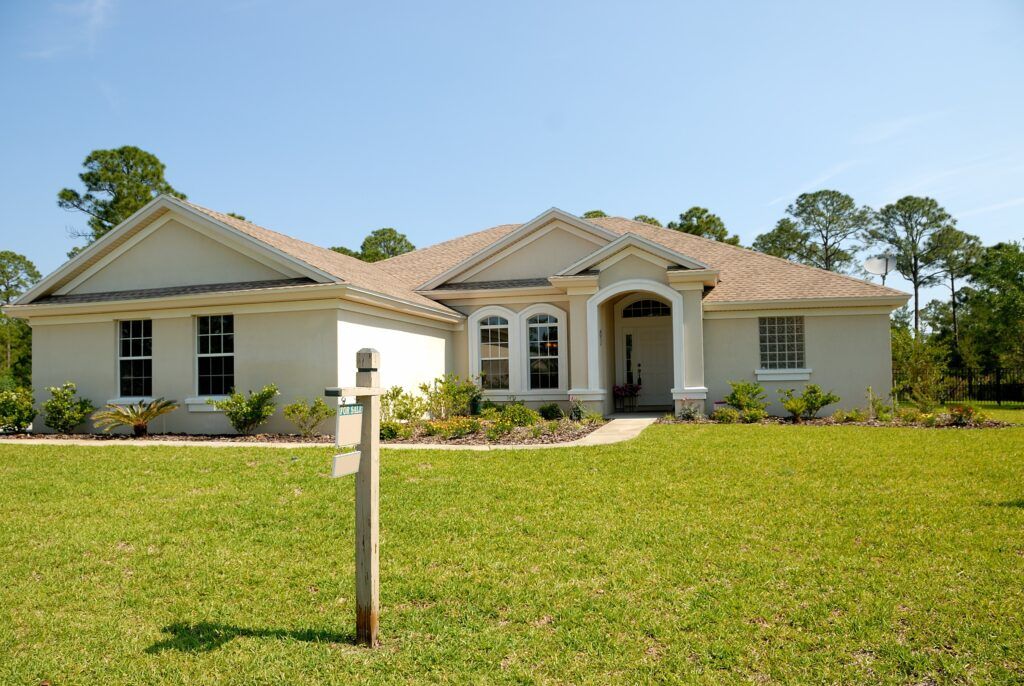 What Is a Seller's Market?
Let's begin with a seller's market definition so we are all on the same page. Generally, a seller's market, or hot market, is characterized by two dynamics, lots of buyers and few homes for sale.
In general, it is easier to sell a house in a seller's market. Houses fly off the market fast and sell for higher prices. Furthermore, bidding wars are easier to start, meaning a strategic seller can maximize their profits even more.
What is the difference between a buyer's market vs a seller's market? The exact opposite. There are lots of homes for sale and few people buying. Sellers have to do more work, think more strategically about their sale, and may have to accept a lower price to sell their home.
While it's easier to sell a house during a hot market, getting the best deal still takes a bit of work. Let's dive into our top tips for a successful sale in a seller's market!
1. Pay Close Attention to Your Pricing Strategy
Bidding wars are common in a hot house market, but that doesn't mean the asking price isn't relevant. You need to put just as much thought into your pricing strategy in a seller's market as any other time.
But how do you pick the right price? Home price is relative and not based on something rigid like the intrinsic value of the house.
Rather a home will sell for whatever buyers are willing to spend. That's why the value can change so much and it can be really tricky to pin down a price.
The Importance of the Right Price
Furthermore, the wrong price can negatively affect your chances of a good sale.
For example, set the price too high and the house will likely sit on the market for a while. You might attract attention, but buyers won't want to overpay for the home. Even with a price drop later, buyers will wonder why the home is still on the market and shy away because they assume something is wrong with it.
However, setting the price too low also can have a negative effect. Buyers may regard your listing with suspicion, assuming something must be wrong with the house. This can also lead to sitting on the market with minimal activity.
Ask Your Realtor for Help
So how do you pick the right price?
A good real estate agent can help with this. They will perform a competitive market analysis and compare the recent sale prices of comparable homes in your area to get a good figure. Based on this information, as well as what they know about current pricing and buyer behaviors, they will recommend a list price for your property. There are also tools that can get you close, but an experienced realtor is your best bet.
With the right price, it is easy to spark a bidding war in a seller's market. This happens when two or more buyers are putting in offers on your home. The price keeps going up until only one offer remains — that's super good for you!
2. Don't Spend A Lot on Repairs and Updates
No house is 100% problem-free — even a new one. However, most sellers plan to repair or even update their homes before selling. Depending on the condition of the house and the desired selling condition, this can be a several thousand dollar undertaking.
In a seller's market, you don't have to worry about this stuff as much.
Because of the lower inventory, buyers will be less picky about the condition of the home. Instead, they'll just be happy they managed to get their offer in.
You'll still want to make basic repairs and maybe a few updates but stick with the less expensive ones that make a big impact. For example, refreshing the paint and fixing the leak under the kitchen sink.
3. Have All Updates Finished Before Listing
In general, sellers expect their house to sit on the market for a while before they receive any offers. The market varies a lot by area but the national average in 2019 was 38 days on the market. It has dropped to 17 days in 2021 due to the current hot housing market. Then it takes another 30-45 days to close.
For this reason, it is common for sellers to put their homes on the market before they have finished updating them.
In a hot housing market, that's a bad idea. You might get an offer within a week or even a few days, especially if you hire a good real estate agent. Have your home ready before you list so you can immediately entertain serious offers.
4. Know Your Must-Haves Before Listing
In the same vein, have your negotiation strategy prepared because things can move quickly. Decide what you will concede on if the buyer asks and what you will remain firm on. Discuss this with your realtor to make sure they are up to speed.
Remember, in a seller's market you have the luxury of sticking to your guns a little stronger. If the current buyer isn't happy with the arrangement, you can likely find another buyer who will agree to it.
5. Take Advantage of a Bidding War
If you do manage to spark that bidding war we mentioned earlier, you can maximize the effect if you handle it right.
For example, you can tell each buyer that others are interested in stoking the flames a bit. Generally, you won't tell them how much other people are offering, but it does encourage them to set their offer higher than they might have first planned.
You can also respond to the best offer with a counteroffer while not outright rejecting the other offers. This allows you to sweeten the pot with the same buyer and have something to fall back on if they don't go for it.
Maximizing your profits in a bidding war is a delicate process that requires finesse and expertise. A skilled real estate agent will be able to handle this process in a way that gets you the best result.
6. Don't Forget to Examine All Aspects of an Offer
We would be remiss if we didn't remind you that purchase price isn't the only factor to consider when entertaining multiple offers. Many factors come into play and there are a lot of intricacies that go into determining which is the best offer.
The help of a good real estate agent is invaluable for making this decision. They will point out things you won't even think to look for when reviewing offers. Here are a couple of examples.
Cash Offer or Big Down Payment
For example, a cash offer (or an offer with a big down payment) can be better even if it if isn't the highest.
A cash offer eliminates the need to deal with a lender for the buyer. This speeds up the transaction considerably and eliminates the need for an appraisalAppraisalA professional analysis used to estimate the value of the property. This includes examples of sales of similar properties.. In a hot market, prices sometimes rise faster than appraisersAppraiserA professional who conducts an analysis of the property, including examples of sales of similar properties in order to develop an estimate of the value of the property. The analysis is called an "appraisal." will recognize. If the appraisal comes in too low, the buyer's lender may not approve their loan and the deal falls through. 
A buyer offering a big down payment has to request a smaller loan. The lender will be more likely to approve this loan, even if the appraisal comes in a little low.
Few Contingencies
You waste valuable time when deals fall through. In general, the more contingencies a buyer requests, the more potential there is that the deal might fall through. Contingencies give the buyer an escape after signing the contract if they find something they don't like.
For example, an inspection contingency is one of the most common contingencies buyers include in their offers. If something comes back from the inspection that they don't like (and you don't want to fix) they can walk away from the deal.
Selecting an offer with fewer contingencies can be beneficial if you want to sell quickly.
Watch Your Home Fly in a Hot House Market
A seller's market is a great opportunity for homeowners looking to sell their homes quickly and maximize their profits. However, just tossing it on the market isn't the best plan.
Hire an experienced real estate agent to take full advantage of the hot market and get the best price for your home. Their advice is invaluable when it comes to the nuances of closing a real estate deal.
Search our directory or let us send you a list of recommended top agents in your area!