Click here to browse our Real Estate Agent Directory and contact top-rated agents in your area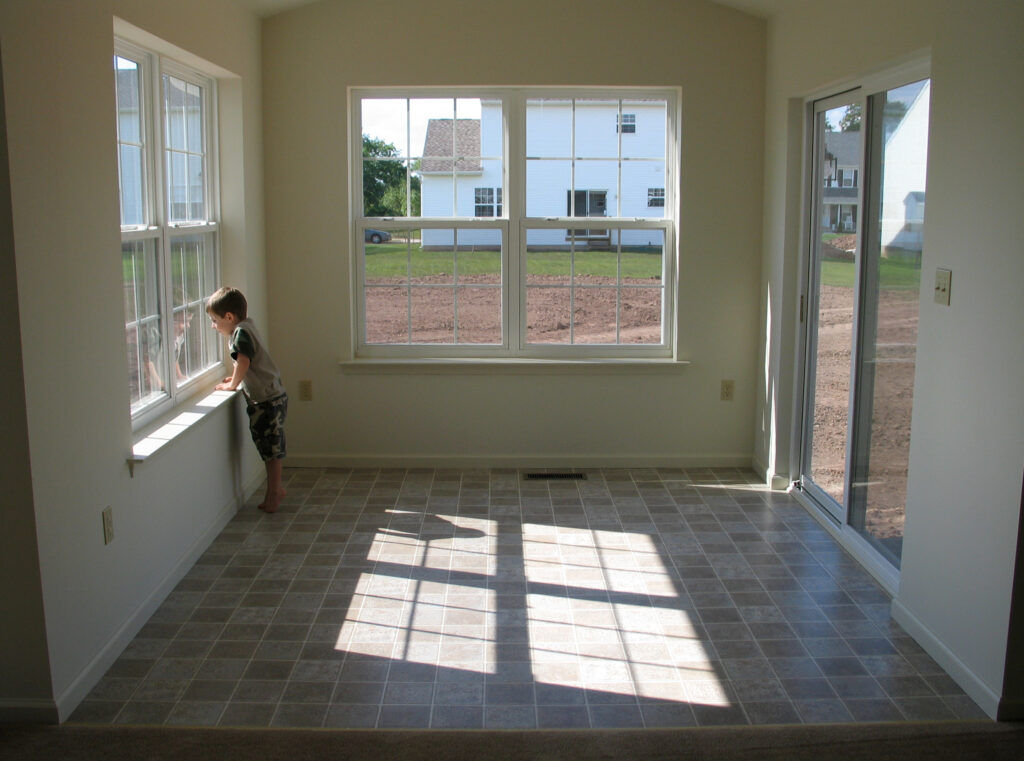 Adding a room to an existing home doesn't have to break the bank! If you found an almost perfect home but could use a bit more living space, a home improvement project may be the solution.
Whether you're considering adding an extra bedroom, expanding the kitchen, or creating a second bathroom, a home renovation requires careful planning and consideration. You want to make sure you're choosing the most cost-effective option to provide you with the highest return on your investment.
>>MORE:  Finding a top real estate agent is easy with FastExpert
Homeowners should consider a variety of factors such as how much it costs to add a room to a house, what the property's resale value will be, and if there are any building codes that need to be accounted for before starting renovations. 
In this article, you'll find everything you need to know about adding a room to a home that you love, but needs more living space.
How Much is a Room Addition Cost?
The cost of adding living space to a house depends on several factors. The first thing you should consider is the location of your home, which will determine labor costs and building materials. Room addition cost will also depend on the size of the room, location of the room on the property and featured amenities.
So, how much is it to add a room to a house? According to HomeGuide, the national average cost of building a new room is between $86 and $208 per square foot. Homeowners usually spend between $22,500 to $74,000, in total for room addition costs.
Room Addition Cost Varies Per Square Foot
There's such a wide price range for the cost of building an additional room because there are several types of rooms that can be built. Your construction budget will ultimately be based on the kind of room you want to build and the estimated square footage it requires. 
Installing a sunroom onto the side of your home, or converting living room space into a home office won't require major structural renovations (such as new plumbing hookups), making these two room additions less expensive. You might be able to build a home office or sunroom for $8,000 or less.
Building a master bedroom suite, on the other hand, will likely be more expensive. A master bedroom suite comes with its own bathroom which requires a restructuring of the home from the inside of its walls. A master bedroom also typically comes with features that take up a lot of space (such as a walk-in closet), bringing up room addition cost to $25,000 or more.
Types of House Additions
You can create an extra living space on almost any budget. While a home addition is a major investment, buying an entirely new home is also expensive. Adding a room can be the logical approach to save money and solve the issue of insufficient space within a home.
If you found the almost-perfect home and are willing to spend some money to make it truly yours, consider one of the following budget-friendly home additions.
Bump-out
Bumping out a wall within an existing room is one of the most common ways to add living space to your home. A bump-out, also known as a micro-addition, is usually cheaper than a brand new room because it doesn't require additional supports or changes to the home's foundation.
The total cost of a bump-out depends on its length and depth, which is usually 2-15 feet deep. According to HomeLight, the average cost of a bump-out is $85 – $210 per square foot, or $1,700 – $18,900 in total.
Sunroom
A sunroom is added to either side or the back of the home as a supplemental entertainment area. Sunrooms are not considered permanent living structures because they are not used year-round, so they don't have the same local building codes as conventional add-ons. This brings down room addition cost significantly, making a sunroom an attractive room addition to homeowners who want to save money.
The average cost of a professionally installed sunroom is $25,000 for a three-season and $45,000 for a four-season. The cost of a prefab sunroom starts at just $5,000. Sunrooms typically add between 80 – 240 square feet to a home. 
Home Office
More people are working from home than ever before, making a home office addition increasingly popular. Although you could technically work out of your family room or basement, having a dedicated space to work makes your home that much more appealing.
If your home office could also classify as a bedroom, you can list it as such if you ever decide to sell, which makes your property more competitive. According to HomeLight, the average cost of a home office is $100 – $200 per square foot or $18,000 – $35,000 in total. 
Laundry Room
The National Association of Home Builders reports that a laundry room is the most common feature buyers want. Laundry rooms add visual appeal, organization, and convenience to any home, making it a worthwhile addition. If your washer and dryer only fit in a small closet next to the kitchen or family room, you may want to carve out some space in the basement for your laundry room. 
According to HomeLight, the average laundry room size is 35 square feet and costs $230 per square foot. The average cost of a laundry room addition is $5,000 – $8,000.
Mudroom
Another functional room addition you may want to consider is a mudroom. Depending on what part of the country you live in, a mudroom may be the perfect addition to your home's entryway. Mudrooms are also great for families that ski, hike, or have a family member who works outdoors, such as a construction worker.
According to HomeLight, the average size of a mudroom is 50 square feet and costs anywhere between $10,000 – $14,000. The price can increase if you plan to add a utility sink, washer, and/or dryer. Some homeowners install an HVAC connection into their mudrooms, as well.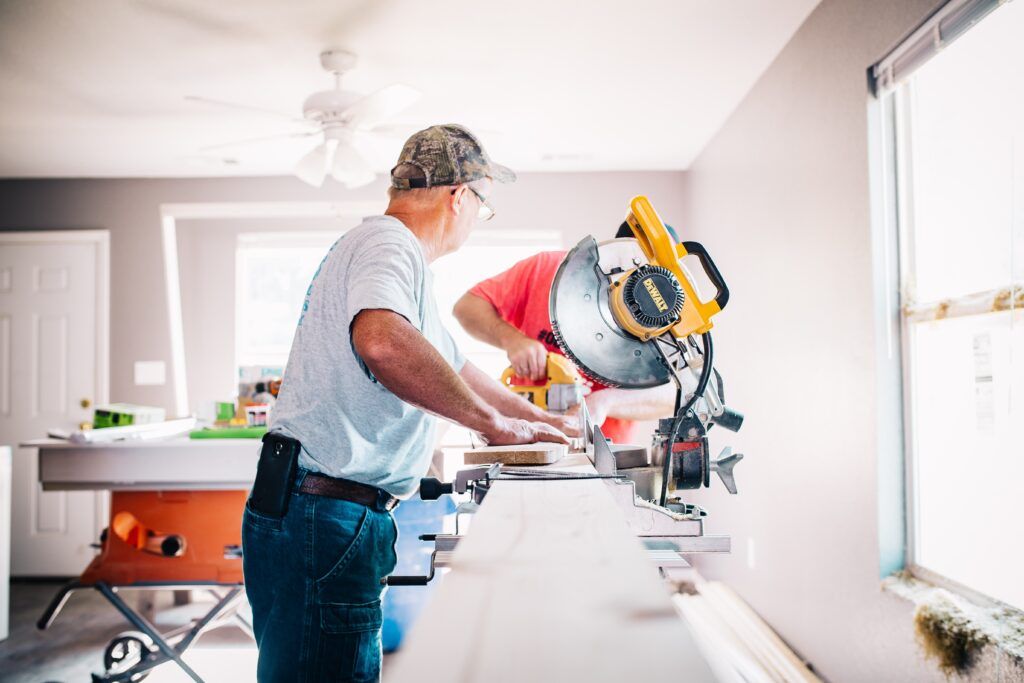 Factors to Consider When Choosing Room Addition Costs
You should always take on a long-term view when deciding what to do with your home. Even if you go for a low-cost room addition, it's still money coming out of your pocket. Below are a few questions you should consider before moving forward with any type of renovation.
What are your family's current and/or future needs?
The first and most important question you should ask yourself is how a room addition fits into your family's needs. Room additions should increase resale value and functionality in the short-term. 
If you have aging parents that will soon need to come to live with you or kids in college that are considering moving back home, you may want to go beyond a bump-out and build something more spacious and long-term, such as an in-law suite or master bedroom.
Will your financial situation improve?
First-time homeowners looking to save money may be tempted to minimize the cost of a home improvement project. However, you should also consider the possibility of increased financial stability in the near future.
If you anticipate a higher income in the next few years and would ideally like to make a major home improvement instead of a smaller one, then waiting for your home to acquire some equity may be the way to go. You can take out a home equity line of credit and put the money directly into your home. 
On the other hand, borrowing money for a home improvement project may not be the best choice if you hope to retire within the next few years. You don't want to be stuck paying off a loan at the tailend of your career. 
What home addition will increase property value?
Strategic home additions should make your home more valuable. However, it's important to know that an increase in value is usually realized a few years in, not immediately.
If you plan to sell your home soon, major home additions are usually not a good idea. But, if you plan to sell your home at a future date, then adding bedrooms, bathrooms, or even expanding the kitchen could prove to be a strong return on your investment.
What is the cost of borrowing money right now?
Lastly, you want to consider interest rates before making any major renovations on your home. If you're planning on borrowing money via a bank loan or home equity line of credit, consider the cost of borrowing at that moment in time. 
Are interest rates high or low? Waiting until interest rates are at historic lows is typically a better strategy than taking a large loan when interest rates are high. This helps you borrow money for less and spend more money on your actual home renovation as opposed to the loan.
Cheapest Way to Add Square Footage to a House
If your main concern is adding square footage to your home in the most cost-effective way possible, then you should know it's much less expensive to build out instead of up. Expanding your home's existing layout will be easier on your pockets than adding a second or third story to your property.
Building Up vs. Building Out
Adding another story to your home is much more involved than adding a room where there currently isn't one, which is why building up is more expensive than building out.
Building up requires you to remove the roof and create some type of staircase leading up to the additional story. This implies that construction will take place on the ground floor for some time, taking away space from the kitchen or family room. 
Additionally, you'll probably need to stay in short-term rental or at a family member's house while this renovation takes place since you won't have a roof over a part of your home, making it unlivable for that period of time.
On the other hand, when you build out, there's a greater chance you will be able to stay in your home while construction takes place. You may not have access to the entirety of your home, but your roof will stay intact.
However, building out still comes with its tradeoffs. The main drawback of building out is the loss of yard space. If your backyard is already small, you'll be making your outdoor living space even smaller as you build out your home.
Depending on where you live, you may encounter zoning limits requiring a certain amount of green space on a property and/or yard space between properties. Make sure you're evaluating any local building codes before moving forward with a room addition. 
Have a Question?
Browse commonly asked questions and get answers from
licensed real estate agents here.
Save Money on Your Home Purchase with a Room Addition
Navigating the housing market for the first time can be overwhelming, especially when you can't find the right fit. But, the truth is, you don't have to settle for a home that doesn't work for you. Keep an open mind and consider how you can convert a home that is good enough into your dream home!
Room addition costs should be carefully considered. Homeowners need to consider construction costs, square footage, the purpose of the room, and future returns on their investment. But, there are a few highly functional home additions that won't break the bank, especially if you decide to DIY. 
If you found a home that's almost perfect but needs more space, consult with one of the top real estate agents in your area, to learn more about what you can do to seal the deal on that property!