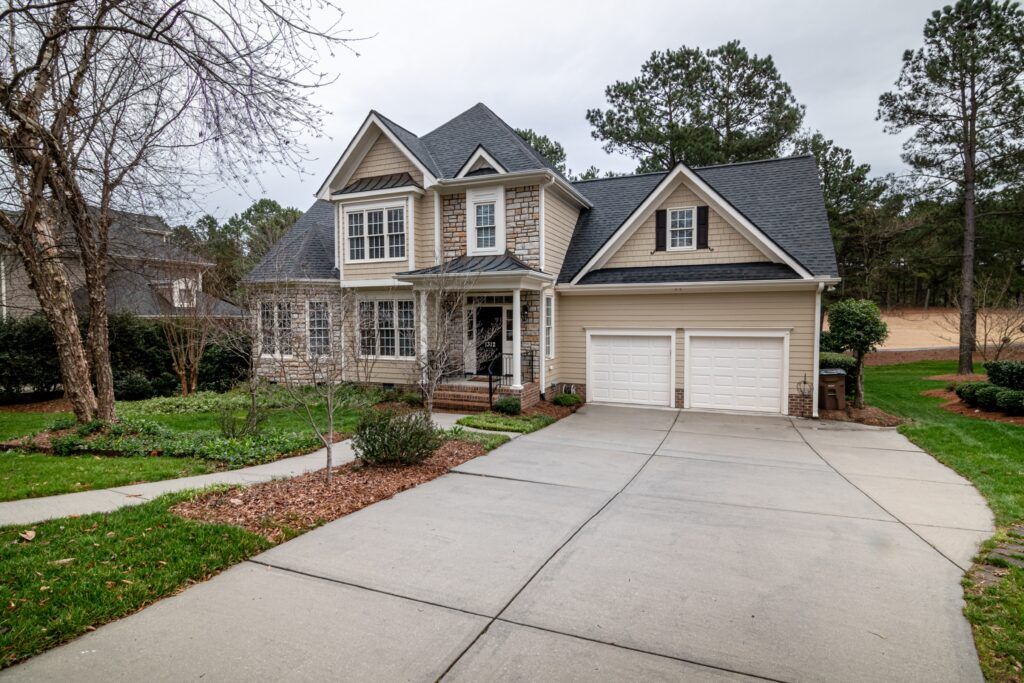 According to the real estate experts, home buying is mounting this year and the reason behind that is that mortgage rates will remain 3.5 percent for home buyers in the US. Best real estate agents say the longer you wait, the more your house may end up costing you. Additionally, home affordability will be more complex at the end of the year. So you'll want to start early if you're looking to buy a new home. There are some non negotiable things you'll need to do before buying a new house.
Before you start exploring your dream home, you'll need to do some research. We've covered everything you need to know about prepping to buy a new home.
Key Points
Deciding if you should sell your original home before buying
Researching home buying costs and options
Exploring your next home
Taxes and stamp duty
Hiring a real estate broker
Working with solicitors
Getting the right insurance
Where to begin your journey
Let's get started!
Should I Sell My House Before Buying a New One?
"Should I sell first?" this thought might enter your mind. According to the top real estate brokers, there are two approaches to follow. What is good for you depends on the advantages and disadvantages of these approaches and on your property needs and goals.
First, you can sell your current property. Second, you can move into the short-term property before finding your next home. This gives you more room to negotiate rather than rushing you to settle on a price.
The upside of this approach: You may possibly be offered a lower price. As a result, the long process can be completed fast.
Now the downside: Moving into a temporary home before buying a new house will not only enhance cost, but can be inconvenient. Additionally, it can also shrink the purchasing power if property prices rise. However, price decline can also bring you options for your dream home.
On the other hand, you can complete both the sale and purchase transactions at the same time.
Home Buying Checklist
Research Before Home Buying
First, do some research. Make sure you research various neighborhoods and safety ratings before making a home buying decision. Top real estate agents highly recommend to research your new location meticulously. Look for things like nearby schools, doctor's offices, shopping, churches, parks etc… The last thing you want to do is move somewhere where everything you need is far out of reach. Work out a home buying budget and see if the costs will be worth it to you after closing.
Stamp Duty and Taxes
Depending on the state, you will probably have to pay for stamp duty land tax. Obviously, it will add a few thousand dollars to your new property costs, so keep that in mind. Something you should keep in mind if you're buying a second home: you will have to pay an extra three percent tax.
Hiring a Top Real Estate Broker Near You
Some people think they don't need any help in selling a home. But if you want to gain profits and have a timely deal, you'll need to hire a real estate agent. You need to pay between 0.75% and 3% of the sale price, including taxes.
Working with Solicitors:
It is what happens when both the buying and the selling process is completed or established.
This is when the solicitor comes in the picture. You need to meet them, and supply important and required documents. They are responsible for both the purchase and sale deals. During the process, your solicitor will help to manage the chain to ensure everything happens as quickly as possible. Expect to discuss moving dates, swap the property contracts and transfer all the relevant money.
Home Buying Insurance:
Insurance is a must-have before moving into the new property. Your real estate broker can help you with this.
When selling the property, you'll have to maintain your current property insurance in place until after you've moved. Just in case you become liable for any damage during the move.
After completion, you can contact your insurance provider and cancel the policy – they may give you a refund. Ask your local solicitor how long you need to keep your insurance in place.
The Bottom Line
For the best success in selling your home, you'll want the assistance of a top real estate agent in your area. They can help you through the process, handle paperwork, and ensure you are getting the best deal. Real estate agents are versed in all things real estate, and will work hard for you.
At FastExpert, we have one of the largest directories of top real estate agents nearest you. Get started on your home buying journey today!