Click here to browse our Real Estate Agent Directory and contact top-rated agents in your area!
Thinking about selling a house in Texas? If so, it's important to go into the home selling process with a solid plan and strong understanding of the local market.
Selling a house is a major financial decision and, potentially, an emotional one. You want to make sure you have all of your ducks in a row before you even schedule an open house. Here is how to successfully sell a house in Texas.
How to Prepare Your Home to Sell in Texas
Selling a house in Texas is different than selling a house in another state. In Texas, there's a large supply of homes that are bigger than in many other metropolitan areas throughout the country. This is great for buyers but can be challenging for sellers.
Larger homes usually require more upkeep which could translate into higher maintenance or home improvement costs. A larger supply of homes also implies greater competition. As a home seller in Texas, it's important to know your property's market value and how to price your home accurately.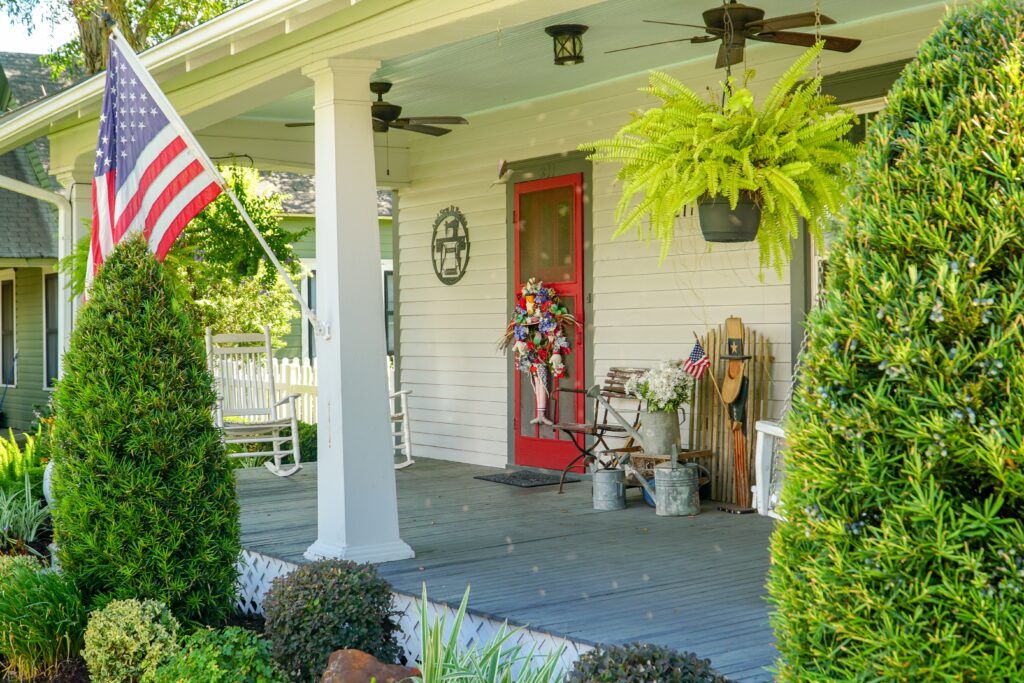 Understand the State of the Texas Real Estate Market
Texas is currently a seller's market like the rest of the U.S. However, the local market is showing signs of slowing down. There were 32.1% fewer home sales in the last quarter of 2022 than in 2021.
Homes are also sitting on the market for twice as long as a year ago. In 2021, Texas homes were selling in as little as 27 days. In 2022, that number doubled to 48 days. The good news is that Texas homes are still selling! But in 2023, it might take you a bit longer to find a buyer.
As the market begins to cool, it's expected that home values will continue to shrink. This means that Texas home sellers are better off selling sooner rather than later. So, if you're thinking about selling a house this year, it'd be a good idea to get started now.
Historically, the best time for selling a house in Texas is the summer. The average number of days on the market starts to drop in the Spring in metro areas such as Dallas and Houston. Texas realtors agree that the best time to sell your home in Texas is May through September.
Set the Right Sale Price with Your Real Estate Agent
Pricing your home correctly is one of the most important aspects of selling a house. If you price your home too low, you'll be leaving money on the table. If you price it too high, you won't be able to sell, forcing you to drop the sale price later. Price drops are not ideal because prospective buyers often perceive price drops as something being wrong with the property.
So, how do you determine the right price for your property?
According to Norada Real Estate Investments, the median price for a single-family home in Houston in 2023 is $330,500. In Dallas, it's slightly higher at $388,995. In both cities, home prices went up from the year before.
It's worth noting that the median home value of a house in Texas across the state is $315,451and that 33.9% of Texas homes had a price reduction in 2022. This could indicate that home sellers are overpricing their homes, a mistake you don't want to make when selling a house.
To get a clear estimate of your home's market value, look at comparable listings in your area. If you want to list your home for $325,000, look up homes going for around the same price on listing sites. Does your home measure up? Consider square footage, number of rooms and location. If you want a more accurate analysis you can consult with your real estate agent or request a pre-sale appraisal. In Texas, appraisals cost between $320 and $425.
Getting your House Ready for Potential Buyers
Deep cleaning your home, staging for photos, and enhancing curb appeal are all important aspects of preparing your home for an open house. However, you should also consider completing a thorough home inspection and/or home improvement projects, if you want to sell your Texas home fast and for the most money.
Home Inspection
Most buyers will request a home inspection, so it's best for you to get one first. A pre-listing inspection will reveal any underlying problems within the home, allowing you to resolve the issue before the property hits the real estate market.
The last thing you want is to be blindsided in the closing process with an expensive repair. Before selling a house in Texas, here's what you should know:
Service your HVAC System
Having your HVAC unit serviced before a home inspection is a smart move. Texas temperatures can creep well into the high-90's, so inspectors tend to pay close attention to HVAC systems. If your HVAC unit is 10-20 years old, consider replacing it and keeping the receipts to show potential buyers. If you can't afford a replacement, at least schedule a tune-up.
Ensure Access to the Entire Property
A lot of Texas homes are spacious with plenty of land. Austin, Houston and Dallas all made the list of top 10 cities in the U.S. with the biggest homes. With all that space, things can easily get missed.
Make sure that your home inspector has access to all areas of your property. Either plan on being home the day of pre-listing inspection, or leave areas unlocked that could otherwise get missed, such as exterior buildings, gates, and crawl spaces.
Be Mindful of Stucco Building Materials
Stucco is a common building material used in Texas homes. When installed correctly, stucco shouldn't cause any issues. However, there have been instances of stucco building material causing tear and discoloration around windows, doors, electrical boxes, pipes, and meters in the home. Consult with your real estate agent about what you should do in case these issues come up during your pre-listing inspection.
Home Improvements Real Estate Agents Recommend
A home inspection or pre-appraisal may reveal areas of your home that could be improved. You may think that any kind of renovation will automatically make your home more desirable, but that's not necessarily the case. If you decide to invest in your Texas home before selling, focus on the following areas.
Roof
The weather in Texas can be vicious. Strong winds, heavy rain and hail storms threaten the strength of your home as a whole, but especially your roof. While a roof replacement is expensive, a Texas home with a roof in poor condition will simply not sell.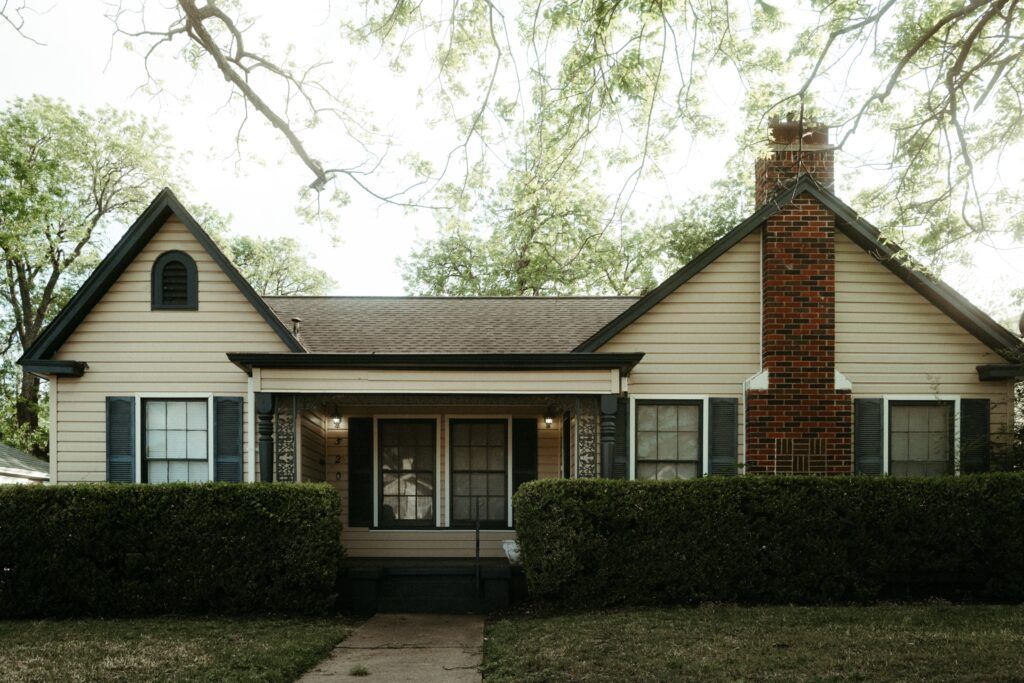 Foundation
Several Texas homes are built on concrete slab foundations, which are susceptible to extreme heat. High temperatures in the summer cause the soil beneath your home to dehydrate, shrink and shift. This often causes cracks in your foundation which is a safety hazard for any home.
Uneven floors, cracks in your walls, and even jammed windows are all signs of foundation problems. Make sure any foundation issues within your Texas home get resolved before it gets listed.
Kitchen
A kitchen with large windows, plenty of sunlight, and a healthy amount of air circulation will win over any Texas home buyer. Being able to cook in the midst of an open space where you can easily crack open the windows for some fresh air is ideal. Real estate agents always say kitchens sell homes, and in Texas, it's no different.
Things to Do in Houston
Houston is a vibrant city with first-class attractions and beautiful surroundings. It's no wonder the city added 69,094 new residents between July 2020 and July 2021. According to the U.S. Census Bureau, Houston lagged behind only two other cities: Dallas and Phoenix, while many other metropolitan areas lost residents. Clearly, Houston is growing and attracting people from outside the area.
If you're wondering how to prepare your home to sell in Houston to out-of-state residents, make sure you highlight the following attractions to potential buyers.
Space Center Houston
As the leading science and space exploration learning center in the country, Space Center Houston is one of Houston's top attractions. The 250,000-square-foot complex features more than 400 space artifacts, permanent exhibits related to the country's human space-flight program, and traveling exhibits related to the future of space travel. The anti-gravity machine in the Living in Space gallery is a visitor favorite.
Toyota Center
Since opening in 2003, the Toyota Center has become one of the premier live entertainment venues in the country. It spans a total of 6 city blocks and is home to the NBA's Houston Rockets. Known for its 32-feet playing surface, Lexus Lounge and having the most comfortable seats of any arena anywhere, the Toyota Center has easily set a new standard for sports venues across the nation.
Contemporary Arts Museum Houston
Displaying a wide range of creative works from some of the most talented artists of our recent times, the Contemporary Arts Museum in Houston is a top attraction for many. CAHM is a non-collecting museum focused on documenting the role of art in modern life. The innovative space features thousands of pieces often presented in rotating exhibitions that frequently alternate, allowing artists-in-residence unique exposure to the public.
Things to Do in Dallas
Dallas is a historical city with a huge art and music scene. According to the Real Deal, the Dallas metro-area is a top choice for people moving to Texas. In 2021, the DFW area attracted more out-of-state transplants than any other metro area in the country!
Similar to Houston, Dallas is calling new residents from all across the country. If you're wondering how to prepare your home to sell in Dallas to out-of-state buyers, highlight the following attractions in your listing to pull in potential buyers.
AT&T Stadium
Also known as the Cowboys stadium, the AT&T stadium is the world's largest dome-shaped stadium. It has a retractable roof and 80,000 seats that can be reconfigured into 100,000 seats, making it the largest stadium in the NFL in terms of seating capacity. The stadium is also home to a colorful art museum and an interactive classroom for young kids to enjoy.
Ascend Camp and Retreat Center
Located in the hills of Southwest Dallas, Ascend Camp and Retreat Center is one of the best places to go horseback riding in Texas. Its trails are frequently visited by both visitors and residents for a peaceful and scenic ride throughout the forest. The camp also hosts group events involving plenty of outdoor activities such as camping, archery, bubble soccer, and ropes courses.
SEA LIFE Aquarium
Home to a 360-degree underwater tunnel, SEA LIFE in Dallas is a fantastic family attraction. The huge complex has a wide range of interactive exhibits that feature more than 5,000 sea creatures such as stingrays, sharks, and flashlight fish.
Conclusion
Selling a house doesn't have to be difficult. Understanding your local market and pricing your home correctly are key components of a successful home sale in Texas. It's also important to understand the value of a home inspection and how to resolve issues that come up. Finding the right real estate agent is a good place to start. Reach out to one of the top real estate agents in your area to get started today!