Click here to browse our Real Estate Agent Directory and contact top-rated agents in your area!
The Real Estate market is an ever-changing beast. Data can be outdated and unhelpful in a year or even a few months. Having the most up-to-date information is imperative to be competitive. Nowhere is this more true than home sale prices. But how can you find out how much a house sold for after the fact?
Unfortunately, more often than not, it can be tough to get an answer. This is especially true if it was a very recent or very old sale. It's important information as home sales are used all the time to help determine the value of other homes nearby.
You have some options when it comes to finding how much a home sold for. Let's go through some of these options and see that they work for you!
How to Find Out How Much a House Sold for
Home sales are usually considered public records that can be accessed by anyone. However, how much a house sold for is not always made public. There are two approaches to finding out house prices near you.
The Online Approach
Technology has tremendously improved various industries, and the real estate market has not been left out. You can usually learn how much a home sold for from the comfort of your own home. Here are the options when using this approach: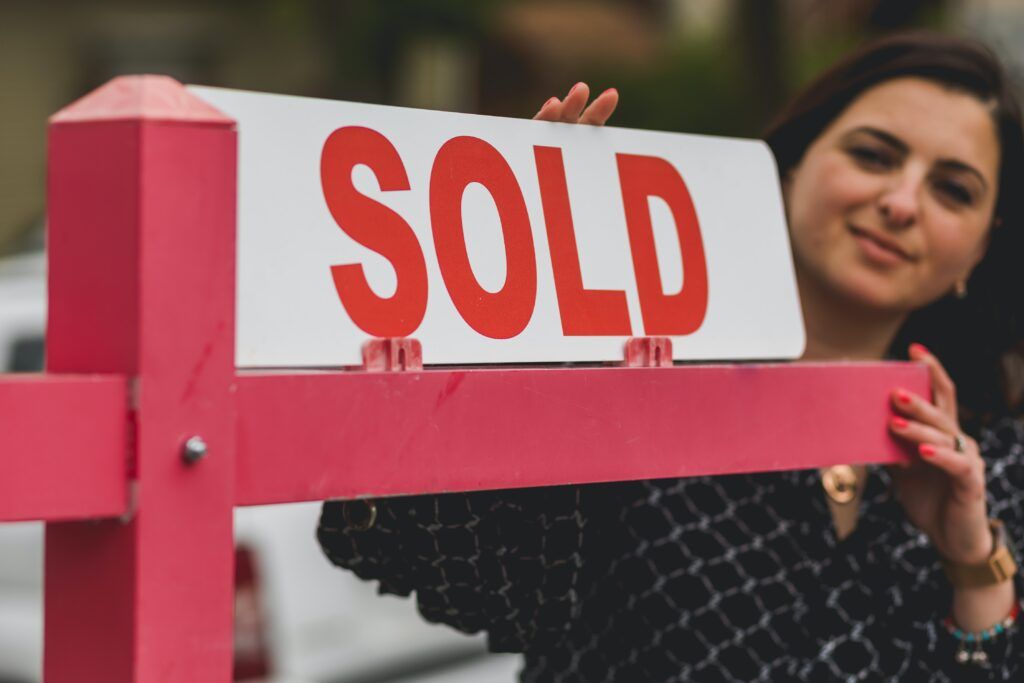 Use a reliable real estate website that covers your area of interest
The first step in determining how much a house sells for online is to locate a reputable real estate solutions website. Most real estate solutions websites do not only list houses for sale but also offer information on houses that have been sold. By visiting these sites, you have access to a pool of prices for houses sold. That way, you see many home prices and can find out how much your house of interest was sold for.
You may choose many real estate websites and compare their prices. Common realty websites used for this purpose are Zillow, Realtor.com, HomeFinder, and Forsalebyowner. You can usually search by address. However, if you don't have the exact address start with these steps:
To see how much a house sold for on a website, simply:
Identify and choose a reliable estate website to search for sold homes
Check out their "recently sold homes" page
Enter a zip code or neighborhood into the search bar on the page
Evaluate the results of your search
Most websites have a search bar that allows easy navigation and a good user experience. However, if the real estate website doesn't have a search bar that permits you to enter your specific location, just scroll through the sold homes. You'll see some information about the house, including its location and how much it was sold for. You might even see the time frame it was sold in. That way, you have a nearly accurate idea of home prices in your neighborhood of interest.
Enter the specific home address into the search engine.
An alternative online approach is to enter the home address into your search engine (Google, Bing, etc.). You may be able to find the price of the home at that address simply by typing it into the search engine. If there's an ad advertising the home for sale, you can also get more info from such an ad. Your search may also direct you to government websites that offer public home sale records. That way, you have access to the official home price from a credible source. Sometimes, you are redirected to a real estate website that covers the entered address or to a page that provides more details about the house at that location. Either way, you get the needed information.
The Offline Approach
Home sale prices aren't public in some areas. So, you may have to adopt an alternative approach to find out how much a house is sold for.
Visit a Governmental Office
Your area may have laws that forbid the disclosure of essential information about a home, like the selling price. To find out the price of such properties, you may have to see the county clerk. To do this,
Note down the address you want to search for.
Locate and visit the County Clerk's office
Ask for real estate and property records that cover the selling prices specific to the area you want to learn about. Certain areas may require that you visit the Land Registry Office. Either way, the information required stays the same.
Pay the required charge to assess or receive copies of the records. While checking the database for the sales price of a home may not cost you money, you may need to pay if you consult a government office or request a copy of the records. Hence, it's good practice to find out if and how much it'll cost you.
Real estate agents are trained professionals who buy and sell houses daily. They have access to updated inventories and sales in their local real estate market. So, contacting a real estate agent may offer you more information than you're likely to get on your own. A realtor can tell you more about a home, including how much it's sold for. You may also get an average idea of home costs in the neighborhood. This can be crucial information whether you're looking to buy a home in the neighborhood or sell yours for a fair price.
Call the Homeowner if the House Is FSBO
Some homeowners decide to go "For Sale by Owner" on their homes. For such properties, you could simply contact the homeowner to find out the property's price.
Factors that Influence Prices for Houses
If you are looking for the value of a house by comparing it to recent home sales there are a few things to remember. There are no two homes that are exactly the same. Some factors impact how much a home is worth and can help or hurt a similar home. Here are some factors that impact home values and prices.
Suppy and Demand
As with other markets, the real estate market is affected by the forces of supply and demand. House prices may rise or fall in a place depending on whether demand exceeds supply or vice versa. When the demand for real estate properties outruns its supply, the price of houses rises. The opposite is true when supply is greater than demand. Home prices in a seller's market vary considerably from home prices in a buyer's market.
Location
The location of a home is crucial to estimating its price. As a rule of thumb, houses in most cities or urban areas are usually costlier than homes in rural areas. Generally, locations with numerous offices from various industries have high home prices. The broader and more diverse the scope of job opportunities, the higher the demand for office space and the higher the average home price is driven.
Proximity to amenities and development
This isn't always a direct influencer of home prices, but it is crucial to home value. Homebuyers often look for homes that are in proximity to places they like to go and things they like to do.
Suppose two identical houses are located in separate locations. One has good restaurants, stores, and easy access to public transportation while the other doesn't. The former usually has a higher perceived value to the buyer than the latter. Consequently, such a home attracts a higher price than its otherwise equal counterpart.
Home Size and Usable Space
It is only natural that a bigger home attracts a higher price than a smaller one, even if all other factors are not varied. Home value is often estimated as a price per square foot. So, if, on average, the price per square foot in a neighborhood is $90, you know a 3000 square foot home will cost significantly more than a 2000 square foot home.
Other than the overall size of a home, the livable space also matters. Many home buyers are particular about the living room, bedrooms, and bathrooms. Hence, homes that meet these conditions are valued higher than homes that do not.
Age and condition
No surprises here. Newer, modern homes attract better prices than older, traditional houses. This is because:
Buyers are more willing to purchase newer homes in good condition
Critical parts of the house are still new and less likely to break down
The buyer is unlikely to spend extra on any form of repair or renovation
It is a move-in ready home
From recent home sales, one can easily conclude that newer homes are still more expensive than existing ones. Whether you want to buy a house or sell yours, the age and condition of the house go a long way in telling its price.
Interest rates
This is another seemingly insignificant factor, especially for home sellers. After all, why should you care about interest rates when you're not getting a loan yourself? However, interest rates somewhat affect how much you can sell your home for. For example, if interest rates increase, this means the cost of getting capital to purchase a home will rise. Consequently, fewer people are willing to take a loan to buy a home, and fewer can afford homes. This may put a bar on how much you can sell your home for.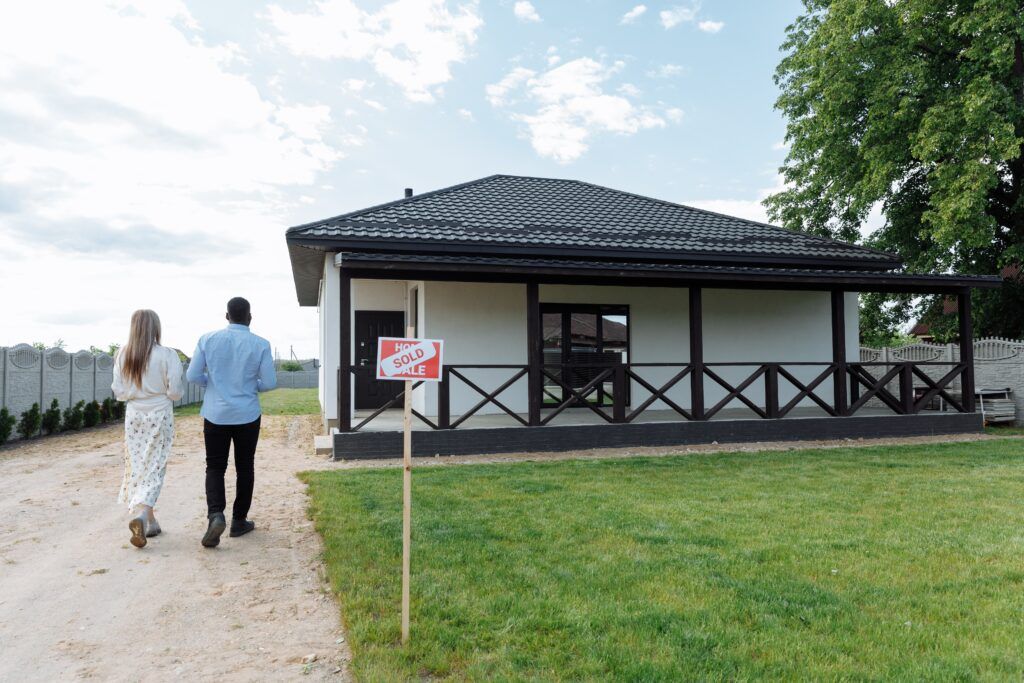 Frequently Asked Questions
How do I locate old houses for sale near me?
If you're looking to buy an old historic home, consider visiting a site that sells historic properties in particular. You can also contact a local realtor that's familiar with the neighborhood.
How can I find out if a house has been sold?
You can check out real estate sites to see what houses are for sale. To gather more accurate information, particularly about a specific address, visit your county recorder's office. There, you'll get information about the house that is usually available to the public. If none of these work, contact a local realtor to find out.
Where can I see recent home sales in my neighborhood?
To find out about the recent houses sold in your neighborhood, you could either contact an experienced real estate agent or search for recently sold properties on real estate websites.
I feel I'm being cheated with the given house price. Tell me how to find the past value of a house.
Here are ways to find out the previous purchase price of a home:
Visit the office of the tax
.
Search property deed records at the county courthouse.
Reach out to a real estate agent to ask for help.
Check how much the house sold for on real estate websites.
Are home sale prices public records?
Home sale prices are public except in non-disclosure states where the prices of homes are not permitted to be revealed for privacy.
What is the best way to find out house prices near me?
The best way to find out the prices of homes near you is to contact a local real estate agent.
How do I find the sales history of a house?
To see the sales history of a home, simply check the public records. These records are available at the tax assessor's office or from the county recorder. Alternatively, you could check for online sales records for the house.
Can I see the history of a house?
Yes. If the home in question is a historic one, you can find out about it through the National Register of Historic Places. Otherwise, you can check the records at the county recorder or tax assessor's office.
How can I find the history of a property online?
Here are some steps to help you unravel the history of a property before you purchase it.
Go through the listing description carefully, paying attention to vital details.
Perform a property records search.
If it's a historic home, visit the national register of historic places for its history.
Using census records, learn more about the past occupants of the house.
If you also want to find out if someone died on the property, you can employ the services of DiedInHouse. Since most states don't consider death in a home to be a material fact, it is often not public knowledge.
Conclusion
Consulting a real estate agent can be very helpful when looking for price details on recent home sales in your neighborhood. A local agent has access to a wide network of homeowners and houses, as well as an updated record of home sales in the neighborhood. They also have access to the Multiple Listing Service (MLS).
Finding out how much a nearby house sold for helps give you a price estimate, regardless of whether you're looking to buy a property or sell one. How much a house is sold for can give you a realistic estimate of your home's value. So make sure to check out the comps before making or accepting an offer.