Click here to browse our Real Estate Agent Directory and contact top-rated agents in your area!
With interest rates more than double what they were a year ago and buyer confidence in the tank, it's obvious that 2023 holds a new housing market for buyers, sellers, and homeowners. The unfortunate reality of a market downturn is that some homeowners might find themselves in financial distress and unable to make their mortgage payments and looking at short sale options.
That is where the process of short sales and foreclosures comes in. This can be an excellent option that saves homeowners from foreclosure while also creating opportunities for homebuyers and investors to purchase real estate at a reduced price.
A short sale can be a complicated process and may seem intimidating. However, understanding the ins and outs of this transaction can help all parties involved. That's why we're here today to discuss everything that goes into a successful short sale – from knowing when one is appropriate through closing. The basics and nuances of this type of transaction will be fully outlined, so let's get into it!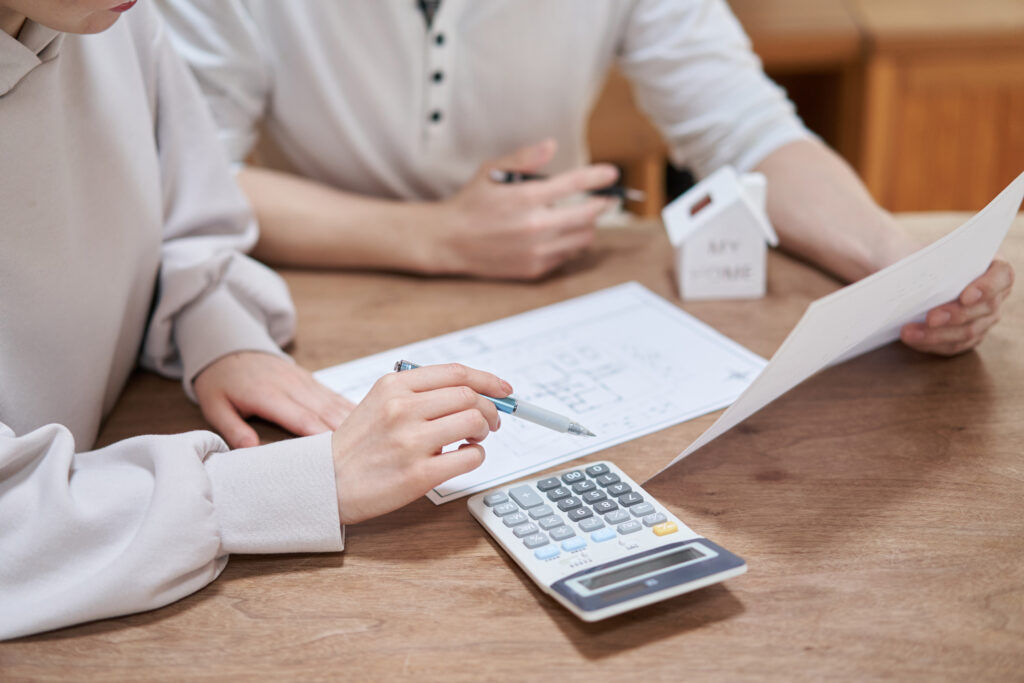 What is a Short Sale?
A short sale is an unconventional way of selling real estate that involves many parties working together to reach a beneficial agreement. It is a transaction that allows a financially distressed owner who is facing foreclosure to receive approval from the bank or mortgage lender to sell their property.
These are owners who have missed or will miss mortgage payments. This type of sale effectively avoids foreclosure and gives the seller an opportunity to get out from beneath their crippling mortgage debt. When these types of sales occur, it usually means the bank accepts less for the loan than what is owed on it – this amount is known as a short payoff.
Given that many markets across the country are starting to lose value, it's no wonder short sales are becoming increasingly popular – they offer homeowners a glimmer of hope in a seemingly hopeless situation.
The short sale process.
When a homeowner sells their property through a short sale, the mortgage holder will receive all of the proceeds from the sale, and the homeowner will lose their downpayment and any previous equity. However, during these transactions, the lender usually agrees to forgive any remaining debt on the loan. If they choose to pursue the difference, they will go through a legal process called a deficiency judgment.
You might be asking yourself, "why would a lender accept less money than their owed?" While the monetary loss is not ideal, most lenders prefer to avoid foreclosures because they incur high legal costs, marketing costs, and more time than a foreclosure. How long do short sales take? We'll get to that later in this article. But often, it offers the best option for all parties.
How do short sales work for sellers?
There's no worse feeling than watching your savings deplete and knowing that next month might be one of the last months you can afford your mortgage payments. Crippling debt can be financially and emotionally destructive. Fortunately for homeowners in the United States, the lending system has a short sale option that can help underwater homeowners get out of debt and move on with the next chapter of their lives.
When initiating a short sale, the seller must submit their financial documentation package to get approval from their lender. Depending on how the lender reviews this package and the requested shortfall between owed and market price, they may agree to accept the homeowner's application. Unlike a foreclosure, when a sale is approved, it is the homeowner's responsibility to sell the property. Homeowners should know that not all real estate agents work on short sales. Lastly, know that once an offer is received, the lender will step in to complete negotiations. Once all parties have agreed to the offer and terms, a sale occurs.
The benefits of short sales for sellers.
The short and sweet is that they are not as damaging as foreclosures or foreclosures. If there's a deficiency left on the loan after the sale, it will negatively impact a seller's credit score, but the hit isn't nearly as bad as the alternatives. The foreclosure remains on a seller's credit report for seven years, at which point the delinquency 'ages out' and the seller's credit history becomes clear.
How long do short sales take to get approved by a lender?
Before a homeowner can sell their property, they need to get their short sale approved by the lender, which requires them to prove financial circumstances with a hardship letter. Homeowners who are deemed able to afford their loan payments will not be granted this option. Your financial hardship letter package should include documents such as your W-2, paystubs, bank statements, collection letters, debt statements, and other proof of income. When starting this process, you need to consider how long a sale like this takes to get approved by a lender.
It can take weeks to months for a lender to approve a homeowner to short-sell their home, so if you think you might need to proceed down this avenue, it's best to start the process as soon as you can.
Should I sell my home through a short sale?
A short sale should not be your first choice. It's always best to look into other options. For example, a lender might allow you to pause your mortgage payments for a period. Suppose you can get a loan modification, refinance your loan, or negotiate with your lender. In that case, it's always best to avoid being forced to sell your property and the negative impact on your credit report. However, short sales can be a helpful exit if interest rates are higher than your current loan and you don't have a better option. Talk to your loan officer or bank advisor to determine if this is a suitable option for you.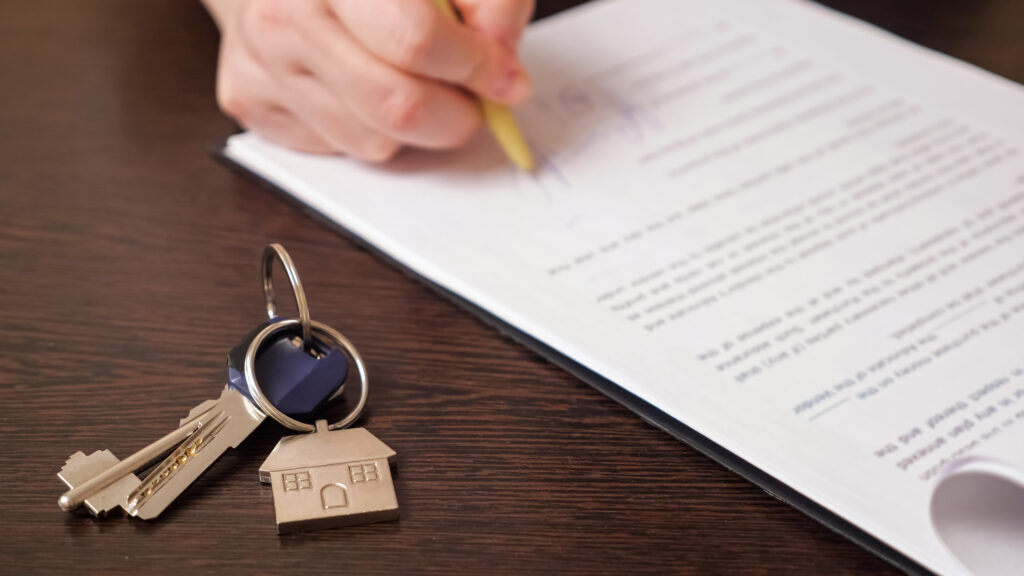 How do short sales work for buyers?
If you're considering buying a short-sale property, you need to understand how a short-sale transaction takes place. The process of purchasing a home in a short sale process is similar to a traditional sale, but there are a few extra steps. Furthermore, you must know how long short takes take, as the timeline can be significantly longer than a traditional sale, which is often a dealbreaker for homebuyers.
Step 1: Get your finance approved.
The first step in any residential real estate purchase, including buying a short-sale property, is to get pre-approved so you know exactly how much you can spend. A lender will not accept an offer without an accompanying pre-approval letter.
Step 2: Work with an experienced real estate agent to find a property.
Most real estate buyers don't set out only looking at short-sale properties or even intend to enter a short-sale transaction. They either choose short-sale properties because of their reduced price, or they fall in love with the home. Short sales are listed on the MLS just like traditional listings, but they should be clearly marked as a short sale.
Step 3: Do your due diligence on the short sale process.
Because short-sale properties involve an owner owing more than the property is worth, you will want to know how to find out how much more the loan is than the property's current value. Next, you need to review comparable recently sold properties with your real estate agent to determine if the short sale listing really is at or below market value or if the property is actually listed too high. A buyer in a sale like this should strive to get a reduced price from the market value. Buying a short sale requires more time and patience than a normal sale.
Step 4: Submit an offer.
When you submit an offer on a short sale, it needs to be accepted by the seller and the lender. To start the short sale process, a seller has already had to prove financial hardship so they can avoid the foreclosure process. However, now the bank needs to accept the purchase price. If you're thinking of making a lowball offer, remember that a lender will unlikely accept an offer that's much below the market value or listed purchase price. It can take several weeks to months to get lender approval on an offer.
Step 5: Home inspection.
Buyers in short sale transactions must know that when you buy one of these properties, it is being sold 'as is.' That means that even if an issue with the property, the owner will not be required to fix it, and the bank won't accept an inspection as a negotiation tool. However, an inspection will provide valuable information and indicate if you'll need to invest more money in the property if you purchase it.
Step 6: Closing
The final step of a short sale purchase is to make sure that the lender on the primary mortgage and any other mortgage holder or lienholder approve of the sale and are willing to release the real estate collateral.
In addition to lender approval, sellers must provide:
A list of any additional liens on the property.
Proof of income and assets.
Hardship letter.
A comparative market analysis that includes comparable properties.
Once all documentation is submitted and approved, the short sale can close.
Should you buy a short sale property?
Purchasing a short-sale property can be a great way to get a good deal on real estate. But they do not come without their challenges; short sales tend to extend the timeline of the home buying process. If you need to purchase a property quickly, it's best to stick to a traditional home purchase.
How long do short sales take?
If you have ever worked with a bank, you already know that they have levels of systems, processes, and checks that have to be completed before a decision is issued, and it's no different during the short sale process. From start to finish, a short sale process can take as long as six months. Whether you're a buyer or seller, an experienced real estate professional can help guide you through this process.
Whether navigating short sales or conventional home sales, in this housing market it's important to maintain patience with the buying and selling process. Home values are changing quickly in response to a new lending environment.