Click here to browse our Real Estate Agent Directory and contact top-rated agents in your area!
FastExpert partner and New York real estate agent Bob Eberle shares his tips on what buyers in Albany, NY want in a home.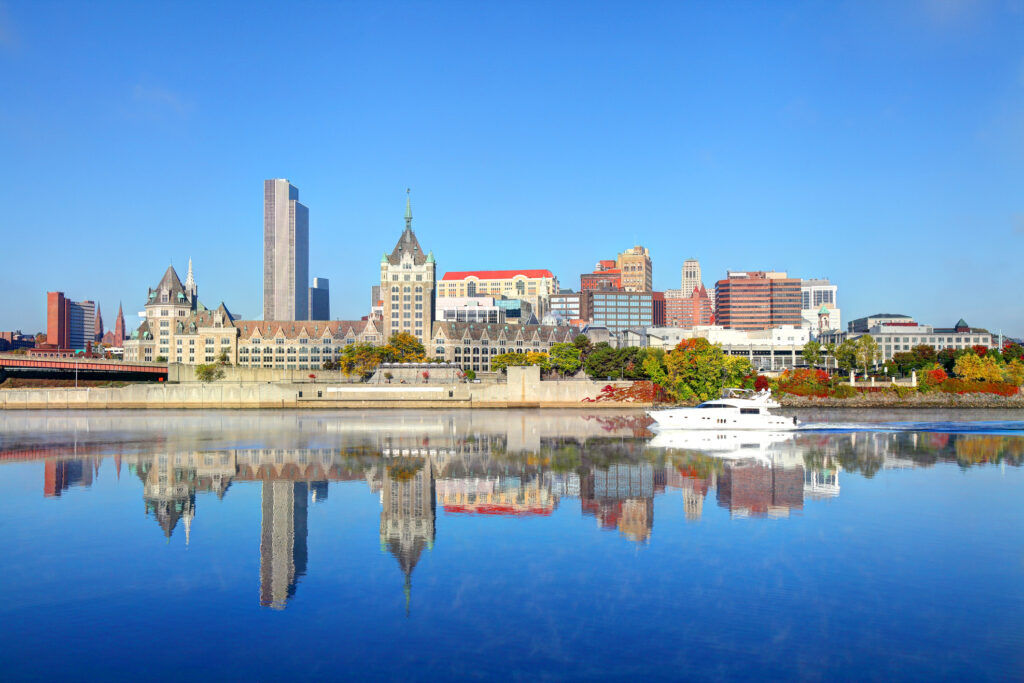 The Albany, New York market continues to be competitive, despite the rest of the Nation cooling. Homes stay on the market an average of 21 days and 98.6% of the homes sell for the list price in Albany, NY. Hot homes tend to sell in 8 days and about 4% above the list price, according to Redfin.
Yet, even in this hot market, home buyers in Albany, NY have certain expectations. In this competitive real estate market, it's essential for sellers to understand what buyers are consistently looking for in a property.
🏠 See Why Clients Love FastExpert Agents
What Do Home Buyers in Albany, NY Want?
Location
Location is always a top priority for buyers in Albany. Buyers want to be near amenities like grocery stores, restaurants, parks, and good schools. Proximity to downtown and other popular areas is also a big selling point.
Affordability
Despite the high demand for homes in Albany, buyers are still looking for affordability. Properties that are priced right will always have more interest and sell faster than those that are overpriced.
According to Zillow, the median home value in Albany is currently around $196,000, which is lower than many other cities in the Northeast and significantly lower than the national average. This means that buyers who are looking for a good deal on a home may be drawn to Albany.
Space
Buyers are looking for properties that offer ample living space, both inside and outside the home.
On average buyers are looking for at least 3 bedrooms, 2 bathrooms, and spacious rooms for entertaining and relaxing. Additionally, with the increase in remote work, highlighting an office space in the home is essential. Properties with large yards, extra rooms, and large closets are in high demand.
Updated Features
Homes with updated kitchens, bathrooms, and appliances are highly desirable. Home buyers in Albany are looking for properties that are move-in ready and do not require significant renovation or upgrades.
The kitchen and bathroom are two of the most important rooms in any home. Buyers want homes with modern, updated features. In particular, buyers are looking for features like granite countertops, stainless steel appliances, and tiled showers. These features can not only make a home more appealing to buyers, but can also increase its resale value.
Energy Efficiency
With energy costs continuing to rise, buyers seek homes that are energy efficient. Properties with updated windows, insulation, and HVAC systems are more attractive to buyers and can often command higher prices.
Additionally, buyers are becoming more conscious of the environmental impact of their homes. Homes with energy-efficient features like solar panels or Energy Star-certified appliances are more appealing to buyers who want to reduce their carbon footprint and save money on energy bills.
Proximity to amenities
Albany is a small city, and many of the amenities that buyers desire are located in and around the downtown area. These amenities include shopping centers, restaurants, parks, and good schools. Buyers who are looking for homes that are located within walking distance or a short drive of these amenities are willing to pay a premium for the convenience.
Outdoor space
With the COVID-19 pandemic, many buyers are looking for homes with outdoor space that can serve as a safe and private area for relaxation and entertainment. This includes a spacious backyard, a deck for lounging, or a patio with space for gathering.
Having outdoor space can also increase the overall living area of a home. An outdoor kitchen and firepit can extend the footprint of the home and give buyers the indoor/outdoor lifestyle that many people desire. It also gives buyers more options for how they want to use their space.
Additionally, buyers who are interested in outdoor space also often seek homes that are located near parks, hiking trails, or other outdoor recreation areas.
Home Buyers in Albany, NY Seek Space and Simplicity
Overall, buyers in the Albany, NY area are likely looking for a combination of affordability, convenience, and modern features. Homes that are updated and have energy-efficient features, as well as access to outdoor space and amenities, may be particularly attractive to buyers in this market. By understanding what buyers are looking for, sellers can position their properties to appeal to the largest pool of potential buyers and maximize their chances of a quick and profitable sale.
You Might Also Be Interested In: