Discover Douglassville, Pennsylvania
Click here to browse our Real Estate Agent Directory and contact top-rated agents in your area!
Learn what locals love and discover Douglassville, Pennsylvania, from Realtor and FastExpert partner Peter Gustis.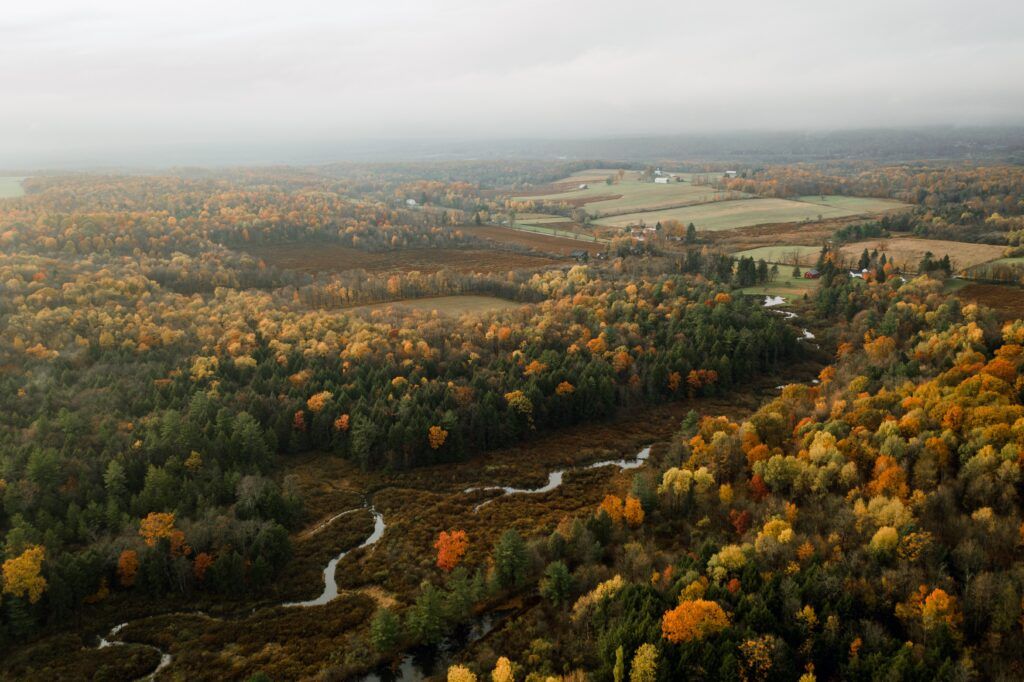 Douglassville, Pennsylvania, is a small borough located in Berks County, approximately 45 miles northwest of Philadelphia. It is a beautiful and peaceful place to live, with a population of around 5,000 people. There are many things to love about living in Douglassville, from its scenic views to its tight-knit community. Discover Douglassville, PA, with me as I share all the things that locals love.
Scenic Beauty
One of the most attractive features of Douglassville is its scenic beauty. The town is surrounded by rolling hills, lush forests, and beautiful farmland.
The area is particularly beautiful during the fall, with the trees changing colors and creating a picturesque landscape. The Schuylkill River also flows through Douglassville, providing beautiful views and recreational activities like fishing, kayaking, and hiking.
Outdoor Recreation
Douglassville is a great place for outdoor enthusiasts. The area offers a wide range of outdoor activities, from hiking and biking to boating and fishing.
The Schuylkill River Trail is a popular destination for hiking and biking, with over 70 miles of trail that winds along the river. There are also several state parks in the area, including French Creek State Park and Hopewell Furnace National Historic Site, that offer hiking trails, fishing, and camping.
Community Events
Douglassville is known for its strong sense of community, and this is reflected in the many community events that take place throughout the year.
One of the most popular events is the annual Hay Creek Festival, which celebrates the area's agricultural heritage with crafts, music, and food. The town also hosts a Fourth of July parade and fireworks display, a Christmas tree lighting ceremony, and a summer concert series.
Small-Town Charm
Douglassville is a quaint town with a population of around 5,000 people, and this gives it a charming small-town feel. Locals love the sense of community that comes with living in a small town, where everyone knows each other and looks out for one another.
The town is home to several locally-owned businesses, including restaurants, shops, and cafes, which adds to its charm.
Great Schools
Douglassville is located in the Daniel Boone Area School District, which is known for its excellent schools.
The district has a strong academic program, as well as a wide range of extracurricular activities, including sports, music, and theater. Locals appreciate the high-quality education that their children receive in the district.
Convenient Location
Douglassville is located in close proximity to several major cities, including Philadelphia, Reading, and Allentown.
This makes it a convenient location for commuters who work in these cities, but prefer to live in a more rural area. The town is also located near several major highways, including Route 422 and the Pennsylvania Turnpike, which makes it easy to travel to other parts of the state.
Low Cost of Living
Compared to some of the larger cities in Pennsylvania, Douglassville has a relatively low cost of living.
Housing costs are more affordable than in nearby cities like Philadelphia. Additionally, the cost of food, transportation, and other living expenses is lower. This makes it an attractive place to live for those who want to save money while still enjoying a high quality of life.
Conclusion
In conclusion, Douglassville, Pennsylvania, is a beautiful and charming place to live. With a strong sense of community and plenty of outdoor recreation opportunities, people love living here. Locals love the scenic beauty of the area, the community events that bring people together, and the small-town feel of the town. The excellent schools and convenient location make it an ideal place for families and commuters. In addition, the low cost of living makes it an affordable place to call home.
If you're looking for a peaceful and welcoming community to call home, come discover Douglassville, Pennsylvania. Find your dream home with a FastExpert real estate agent.
More Awesome Info: