Click here to browse our Real Estate Agent Directory and contact top-rated agents in your area!
If you're in the process of buying your first home, the language of real estate may be foreign to you. It can be intimidating if you are a beginner, but don't worry! Some big questions that come up with home buyers are, what does "pending" mean in real estate, and what is the difference between "pending" and "contingent"?
This article will give you all the insight you need to understand the stages of the buying process. We'll help you decide whether or not it makes sense to make an offer on a contingent or pending house.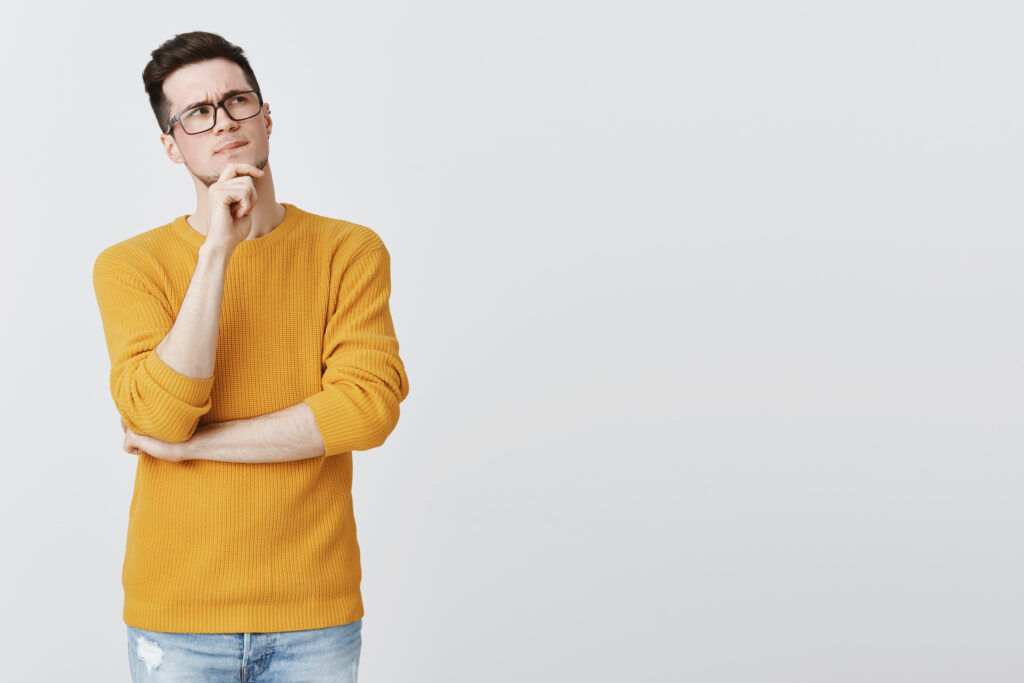 Understanding the different meanings between "contingent" and "pending" can be important for your success. Whether you are flipping a house, financing a first home, or looking for a new home for the future, these are things you need to know.
Both terms are used interchangeably by many people. But knowing what the terms mean and how they can affect your contract transaction will make your home purchase move forward smoothly.
So what's the difference between "pending" and "contingent"?
Home buying contracts are considered contingent when all parties have agreed on the terms of the purchase and sale. But there are still elements that need to be completed before the home is sold. These things can include a home inspection, financing, and appraisalAppraisalA professional analysis used to estimate the value of the property. This includes examples of sales of similar properties..
A pending contract is one where the contingencies have been met, but the purchase of the house has not been finalized. The transaction is "pending" until the sale is complete and ownership is handed over.
What Does Contingent Mean in Real Estate?
Let's dive in deeper. When you're in the market to buy a home, you will likely come across real estate listings that are marked as "contingent." This means that the seller has accepted an offer from a buyer, but the deal is contingent upon something else happening first.
In fact, most home purchases go under contingency before being purchased. According to the 2020 Realtors Confidence Index Survey, 76% of contracts for home purchases included contingencies.
A contingency could be anything from an inspection to selling a current home. It could also be related to financing or issues with the title. Contingencies give both parties time to do their due diligence and ensure everything is in order before closing on the property. According to the National Association of Realtors, the most common contingencies are home inspection, financing, and appraisal.
In general, a contingent home means that the seller has already accepted an offer on their property. But it doesn't mean that the home is completely off the market!
If you fall in love with a house that's listed as "contingent," a trusted agent can help you see the house. And they can advise you through the process of making a backup offer.
What Does Pending Mean in Real Estate?
A pending sale refers to a property that has an accepted offer but has not closed yet. A home may be marked as sale pending, meaning that the sale is almost complete but not yet finalized. A property contract is pending until the seller has completed all of the steps necessary for a property transfer.
Pending means the seller has accepted an offer and met all contingencies but hasn't signed off on the closing paperwork yet. There are different types of pending statuses that you may see on a contract, which you can learn about here.
Pending homes are sometimes no longer available for showings or offers, but a reliable agent can help you navigate this if you discover that your dream house is listed as pending.
Frequently Asked Questions:
Now that we know the basic definitions of "contingent" and "pending," let's review some of the most frequently asked questions about these terms.
Which One Comes First, Contingent or Pending?
A house designated as contingent is earlier in the process than a pending house. This means that there are more chances that a contingent offer will fall through.
Which One is Better, Contingent or Pending?
It often depends on where you are in the buying process. If you're looking for a house to make an offer on, a home listed as "contingent" will be better than one listed as "pending."
Though both houses would already be under contract, the contingent house is earlier in the process. And it has a higher likelihood of coming back on the market or of having a backup offer accepted.
Of course, if you are already in the process of purchasing a home, it is better for your contract to be pending than contingent. In this case, what does pending mean in real estate? It means you're one step closer to purchasing your own home!
Does Contingent or Pending Mean a House is Sold?
Short answer: no. A house isn't sold until the keys change hands. At any point before this, the deal could fall through and the home could go back on the market.
However, as the contract moves from contingent to pending, it becomes less and less likely that the deal will not succeed.
Can You Still See a House that is Contingent or Pending?
Usually, yes.
Often, you can still see a house even if it is under contract. An experienced real estate agent can help you reach out to a seller to see a house – even one that is contingent or pending.
Many sellers like the idea of having a backup option should the first contract fail. There are many different terms you might come across in your home search that will let you know if a house is available to see or not (check out this list to get the details).
Now that we've answered some of the most common questions, let's dive into the details of understanding what contingent or pending means on a house.
Can you Make an Offer on a Contingent or Pending House?
If you find yourself in a bidding war with other home buyers over your dream house, you might be tempted to give up – especially if another buyer submits an offer on the same property before you do.
But don't despair! There's a chance you could still win the home, even if it is already under contract either contingent or pending. Now that you know what pending means in real estate, you can make some better choices. You may consider writing a personal letter to reach out to the seller directly.
The first step to making an offer on a contingent or pending house is to check whether the seller has agreed to continue accepting offers. If so, then an expert real estate agent can submit your offer as a "backup offer."
In this case, your real estate agent creates a contract for you to buy the home if the original deal doesn't go through. It's important to know that, even though there's a possibility that a contract will fall through, the odds are low.
The November 2020 Realtors Confidence Index showed that only 6% of contracts were terminated (though this average can change depending on the market). Although your chances of buying the home may seem slim, there are situations where buyers' deals do fall through.
What are the Pros and Cons of Bidding on a House Under Contract?
Pros:
The main benefit of bidding on a house that is contingent or pending is that it gives you a chance.
There's always the possibility that the original contract will fall through. This could be due to financing issues, inspection problems, or even just buyer's remorse.
If that happens, you may have the opportunity to purchase the house after all. And if another bid is also pending, you'll likely have an advantage.
You will also be letting the seller know that you are a motivated buyer.
Cons:
The drawback is that you might be giving up some negotiating power. You're essentially showing the seller how committed you are to the purchase of the home.
If the seller's first deal falls apart, and they are happy with your backup offer, they may be less inclined to negotiate with you.
It's important that you know what happened with the first offer. If it faced problems with the title inspection, your own bid may fall prey to the same problems.
What Are the Most Common Contingency Clauses?
A home may be contingent for a number of reasons. When you have a bid under contract, it will be important to know the different types of contingency clauses. Here are some of the most common:
Appraisal Contingency
An appraisal contingency is the most common type of contingency clause. This contingency allows buyers to cancel the contract if the appraisal is significantly below the purchase price. It also gives the buyer a return of their earnest money deposit.
Appraisal contingencies help buyers protect themselves from overpaying for a home. It is possible for a rater to overestimate the value of a property. But they are much more likely to undervalue properties. Buyers can use this to their advantage by refusing to pay more than the appraiser'sAppraiserA professional who conducts an analysis of the property, including examples of sales of similar properties in order to develop an estimate of the value of the property. The analysis is called an "appraisal." valuation.
Financing Contingency
A financing contingency is a clause in a real estate contract. It states that if the buyer can't get a home loan, the seller is obligated to return the buyer's deposit. When you don't have a financing contingency, it can be more difficult to back out of buying a home without giving up your deposit. Sometimes there are still some options available).
When it comes to timing, buyers and sellers agree on how much time is allowed for getting approved for a mortgage. Usually sales contracts give buyers 30 days or so to get their financing lined up after accepting an offer. That should be enough time unless there are problems with your credit that you're not aware of.
Home Inspection Contingency
A home inspection contingency lets you cancel a sale without penalty if major problems with the property are found.
This is an important safeguard for buyers. It allows them to back out of a deal (and get their earnest money deposit back) if the inspection shows significant problems – especially ones that cannot or will not be fixed by the seller.
In some cases, you can negotiate with the seller before you agree to complete the sale. But it's important to remember that many contingencies have time limits. If a home fails inspection, you need to act quickly in order to cancel according to the terms of your contract.
Title Contingency
A title contingency is a clause that allows you to walk away from a purchase if there are any issues with the title. Or if the seller is unable to transfer clear ownership of the house.
A home's title is a record of who owns it and whether there are any liens, easements or other restrictions on it.
It's possible that a previous owner of your home had an open line of credit with a bank, and they failed to pay off that debt. If so, the bank could put a lien on the home, which would need to be paid off.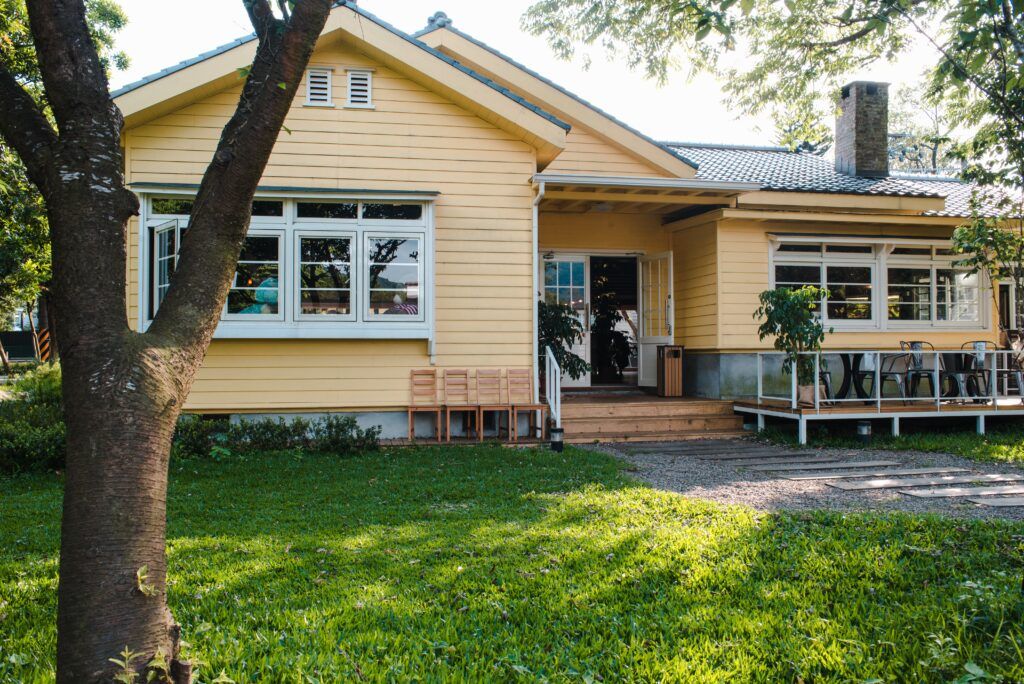 How Long Does it Take to Buy a House that is Contingent or Pending?
When making an offer on a house, the buyer can specify a date and time to have the transaction closed and funded. This is called the "date of closing."
The date of closing can be any time within reason, but most people choose dates between 30-45 days.
Real estate transactions have many moving parts that can affect how long it takes to close. So it's important to give yourself enough time to work out all the details.
For example, if there are any issues with the property inspection or appraisal reports, these will need to be addressed before closing. Your agent would likely contact both parties (buyer and seller) so everyone knows what needs to be done!
If there were no issues at all, you could close much sooner than expected – maybe even within two weeks from when your offer was accepted.
Where Can I Find Help Navigating All of This?
Even once you have a handle on all these terms, figuring out what to do with this information can be confusing.
A professional and expert real estate agent can help you navigate the ins and outs of the home buying process. Fast Expert can help you find the best agent in your area. Search agents, read reviews and message them your questions right on site.
Our licensed partners can help you purchase the home of your dreams – and avoid the pitfalls that can turn home buying into a nightmare.