Captivating and Creative Curb Appeal Can Sell Your Home 
Click here to browse our Real Estate Agent Directory and contact top-rated agents in your area!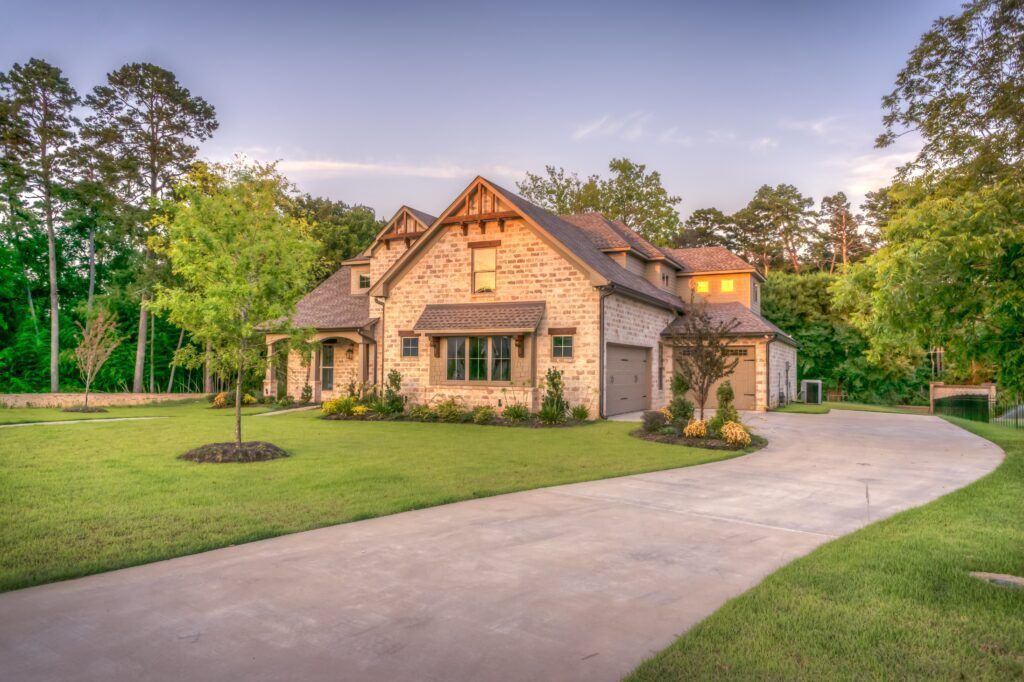 You've made the decision to put your house up for sale. But what does that entail? There are the basics: throw out old stuff, deep clean, remove clutter, pack up extra belongings, and complete minor repairs. But the preparation does not stop there. One of the most important steps that homeowners make is forgetting the importance of curb appeal! The first step to enhancing your home is creative curb appeal. Not only does creative curb appeal put your home ahead of its market competitors, but it will ultimately get more eyes on your listing, resulting in a faster sale for top dollar. 
What is curb appeal? 
Curb appeal refers to the attractiveness and overall appeal of a property as viewed from the street or curb.
Curb appeal is the first impression that a house or building makes on someone. Whether someone is passing by admiring your home or skimming real estate apps in search of a new home, having creative curb appeal plays a crucial role in the sale of your home. . 
>>Finding local agents is easy with FastExpert
Give Buyers a Memorable First Impression 
When looking for a home, what is the first picture you see?
For most buyers, it's a picture of the outside of the home. The first photo listed on the MLS or your favorite home-buying website is a photo of the front of the home. Think about what impression you're giving to those that are scanning the listings.
Even if you did a complete renovation of the inside of the house, that will be overlooked if the outside is neglected. In addition, a neglected outside gives the impression that the house is not cared for.
To gauge what other people see, rely on a trusted real estate agent for advice. Listen to their objective opinion on what can be improved to enhance the curb appeal and the first impression.
View your house through a buyer's eyes.
You can also step outside of your comfort and pretend to be a buyer at your own home. Emerge out of the car and take in the house you're about to walk into. Allow your eyes to graze over the landscaping. Does it look fresh, clean, and green?
View the large mature trees providing shade, and notice the newly paved driveway. You're winning with these! Look up and see the hardware on the door.
Is the door handle chipped and scraped? Are there spider webs nestled in the corners next to a wasp's nest? These small details matter to future buyers.
Next, look at the roof and gutters. Again, view them from the eyes of a critical buyer. How does the roof look? Have the gutters been cleaned lately? Are there green algae or mold growing along the outer walls?
How about the foundation? Are there large cracks or chunks missing on the corners?
All of these exterior items are extremely important to your future homeowners.
Why is curb appeal important? 
Curb appeal creates the first impression of a property for potential buyers, renters, or visitors. It sets the tone for the entire showing. 
It influences the perceived value and desirability of a property. A little paint can make a house shine.
Strong curb appeal suggests that the interior is likely well-maintained and cared for. 
A property with high curb appeal attracts more interest, attention, and potential buyers/renters. It can lead to a quicker sale or rental and potentially fetch a higher price. 
Curb appeal contributes to the overall aesthetics of a neighborhood. Well-maintained and visually appealing properties enhance the quality of life for residents and may increase property values in the area. 
The phrase "Don't judge a book by its cover" is a common saying that advises against making assumptions or forming opinions based solely on outward appearances. However, it is worth noting that in certain situations, people do form initial impressions based on the visual presentation of something.
In this day and age, we are used to making quick judgments. Capturing their attention within the first seconds that a person lays eyes on your home is essential. You have only a quick moment to gain someone's interest before they decide if they'll keep scrolling. 
Let's take a look at some must-do's for creative curb appeal.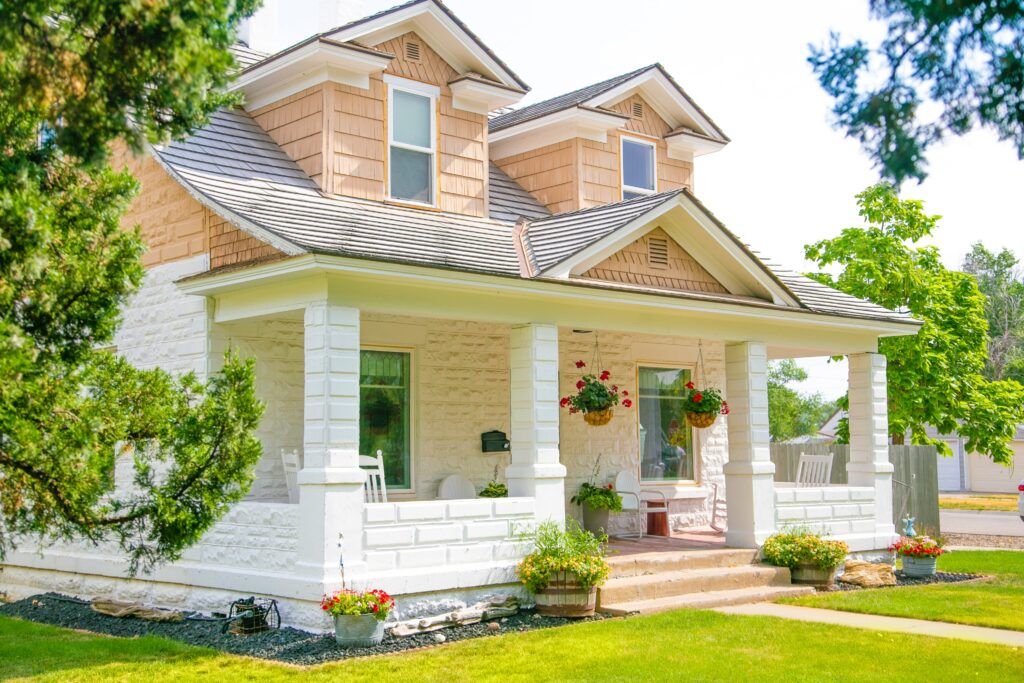 Curb Appeal Checklist:
Enhance the exterior:
Improve the overall appearance of your property's exterior by applying a fresh coat of paint, repairing any damaged siding, and replacing worn-out or outdated features such as doors and windows. 
Landscape design:
Invest in landscaping to create an attractive and well-maintained outdoor space. Trim overgrown plants, add colorful flowers and plants, and consider adding elements like mulch, decorative rocks, or garden borders to enhance the visual appeal. 
Lawn maintenance:
Keep your lawn well-manicured by mowing it regularly, removing weeds and debris, and ensuring proper irrigation. If you're struggling to maintain your lawn, look into a lawncare service and make that part of your selling budget. Also, consider reseeding or sodding bare patches and applying fertilizer to promote healthy growth. 
Lighting:
Install outdoor lighting fixtures strategically to highlight architectural features, pathways, and landscaping. Well-placed lighting not only improves safety and security, it but also adds ambiance and visual interest during the evening. 
Cleanliness and tidiness:
Regularly clean the exterior surfaces, including windows, gutters, and driveways. Remove any clutter or unnecessary items from the yard or porch, keeping the space neat and organized. Decluttering the outside is just as important as decluttering the inside.
>>Got Questions?Ask a Licensed Real Estate Agent for Advice
Decorative elements:
Incorporate eye-catching elements such as potted plants or hanging baskets. Be cautious with adding decorative accessories like sculptures or fountains, since they can have mixed reactions. Yet, simple additions can add personality and visual interest to the property. However, remove personalized lawn elements like gnomes or signs with your family name.
Upgrade the entrance:
The front entrance is a focal point, so ensure it stands out. Consider painting the front door a bold color, installing a new door handle or knocker, and adding a welcome mat or potted plants near the entrance. 
Maintain the roof:
A well-maintained roof greatly contributes to curb appeal. Repair or replace any damaged shingles, clean gutters, and ensure that the roof looks in good condition. 
Clean and repair hardscapes:
Repair any cracks or damage to pathways, driveways, or patios. Power wash these surfaces to remove dirt, stains, and grime, making them look fresh and inviting. 
Consider architectural details:
Incorporate architectural elements such as shutters, decorative trim, or window boxes to add character and charm to the property. 
Clean, Creative Curb Appeal Sets a Positive Tone
Remember, maintaining curb appeal is an ongoing process. Regularly assess the condition of your property and make necessary repairs or improvements to keep it looking its best.
While it is not always accurate or fair to judge the entire content or value solely by its cover, there are some valid considerations that can be made.
Although these action items may seem small, they can greatly influence your potential buyer's experience. Setting a positive tone for the buyers before they even enter their future living space is essential. There are many small but impactful actions you can take that will ultimately get your home sold for top dollar.