Click here to browse our Real Estate Agent Directory and contact top-rated agents in your area.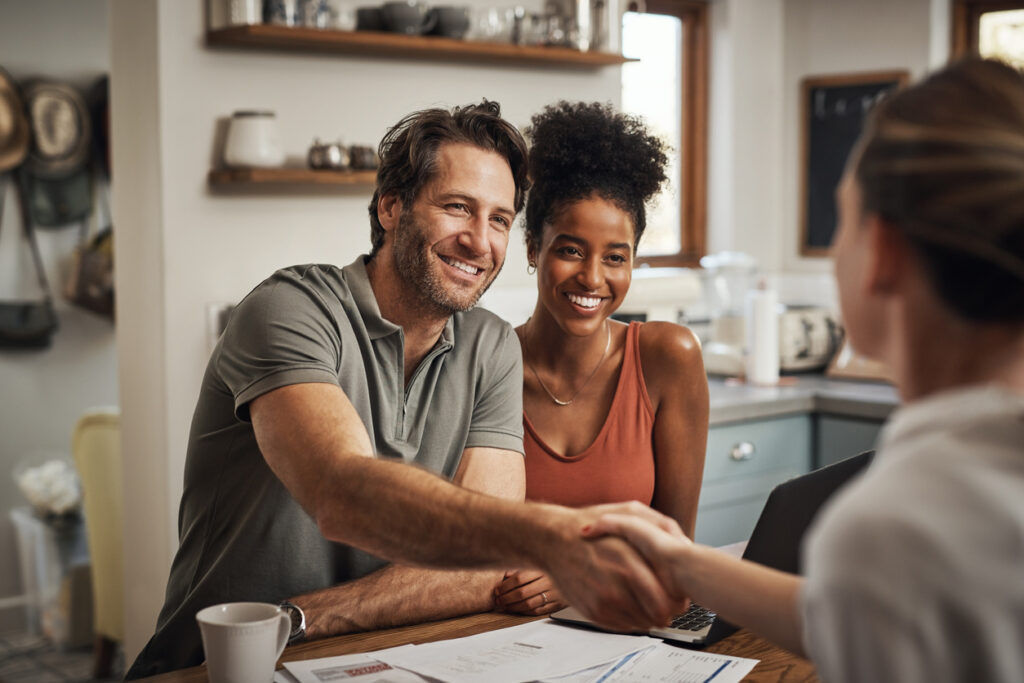 The minute a seller accepts an offer on their house, the clock starts ticking. From that moment until the final walkthrough, they have to remove everything from the property and clean the house so it is ready for you as the next occupant. During this time, the seller is usually looking to buy their next home or searching for storage options while they are in-between houses.
Buyers have an opportunity to help out sellers who are worried about this in-between period of homeownership. They can include a rent-back agreement in their offer that transfers property ownership while allowing the seller to remain on the premises.
What is a rent-back agreement and why would a home buyer want to include one? Learn more about this useful clause and when to use it.
What is a rent-back agreement?
A rent-back agreement is a deal where the buyer closes on the home and allows the seller to continue living there for a brief period. The property officially belongs to the buyer but the seller doesn't need to leave immediately. Instead, the seller will pay rent to the buyer. Rent-back agreements can eliminate awkward in-between periods where sellers need to move out of the house but might not have anywhere to go.
>>MORE:  Finding a top real estate agent is easy with FastExpert
Here are a few examples of when rent-back agreements help sellers:
A homeowner needs to sell their house and use the profits to help purchase their next property. However, they will have nowhere to live for the brief period between the home sale and their next move-in date. The buyer agrees to a rent-back period until the seller can move out.
The seller is purchasing a new construction property, but the house isn't ready to live in because of delays. The seller requests a rent-back option so they can stay in the home until construction is finished.
A homeowner wants to sell the property now but isn't sure where they want to live next. The buyer agrees to a rent-back agreement so they can look at houses.
A rent-back agreement can be as short as a month or as long as six months depending on the agreement between the buyer and the seller. Your Realtor can help you draft a rent-back agreement and navigate the terms of the temporary lease.
How do buyers benefit from rent-back agreements?
There are several reasons why buyers should consider including rent-back options in their offers. While this is mainly a tool to help sellers fill awkward in-between gaps, buyers can take advantage of rent-back options when looking at homes.
You Can Make Your Offer Stand Out
One of the most important parts of a home offer is the closing date. This is usually the day that the seller needs to be out of the house so the buyer can move in. Highly-motivated sellers might want a closing date in a few weeks – especially if the house is empty. However, other sellers might want to push back the closing date while they prepare to move.
A rent-back agreement creates a compromise between these two options. You can set a reasonable closing date for the seller without making them vacate the property. The current homeowner might appreciate the extra time to figure out where they are moving to next.
You Can Secure the Property Faster
The home sale process can be fickle. Buyers and sellers constantly negotiate everything from post-inspection repairs to moving timelines. The longer you spend navigating the period between your earnest money deposit and closing, the longer you have to live in uncertainty of something going wrong.
Entering into a rent-back agreement allows you to close on the house faster so there are no issues purchasing the property.
You Can Take Your Time Moving
Entering into a rent-back agreement can be useful if you need time to plan your move as well. If you are moving from one state to the next, it might be nice to have a few extra months to pack up your belongings and wrap up your affairs in your old town. This also gives you time to find a different job in your new city while giving your current employer notice that you are leaving.
What are the drawbacks of rent-back agreements?
There are financial and time limitations to adding a rent-back agreement option to your offer. If you are looking to buy a house, consider these drawbacks before you enter into one of these agreements.
You Have to Wait to Access Your Home
Most buyers start the search process when they are ready to leave their current situation and find a new home. They have at least some urgency in the home search. A rent-back agreement can push back your timeline for living in your new house and modifying it to your personal preferences.
For example, if you dream about spending the winter holidays in a house, a rent-back agreement could keep you in an apartment until the spring.
Your Current Lease Might End
A rent-back agreement can last a month or several months depending on your timeline. However, your current housing situation could change during this time. If you rent, your lease could end and your landlord could increase your monthly payments or ask you to move out. You could be in an uncomfortable housing position until the rent-back agreement expires.
The Rent-Back Period Can be Open-Ended
When you make an offer on a house, you will usually include an option to rent back the property for a certain period (ex. for up to six months). If the seller is looking for a house, you might not have a clear timeline of how long they will remain on the property. A month-long agreement could turn into a three-month rental agreement and then a six-month rent-back agreement.
Make sure you have clear terms and conditions in your rent-back agreement for how long the seller can remain in the home.
You May Have to Take on Landlord Responsibilities
Even though the seller is still living on the property, they are no longer responsible for the upkeep of the home. You essentially become their landlord until they move out. This means you will need to request a security deposit, collect monthly rent payments, make repairs if something breaks, and reach an agreement on how often you can access the house (if ever). The seller is your tenant until they move out.
Tips to Develop an Effective Lease Agreement with Sellers
Your Realtor should have rent-back agreement templates that you can use or you can find these samples online. When in doubt, contact a real estate attorney or contract lawyer to draft an agreement between both parties. Here are a few tips to ensure your agreement is effective and easy for the seller to follow.
Make sure there is a formal lease agreement that the seller sees before the closing appointment and signs when they transfer ownership of the house.
Specify the duration of the rental agreement and the monthly rent payments the owner will make.
Clarify which party will cover utility costs and see if you need to transfer the electric, water, and trash accounts into your name.
Identify processes for making repairs and include clauses for the seller to pay for any damages they cause.
Add a section for the owner's rights to the property, including when you can access the home.
This should look like any other rental agreement that a landlord takes on. At the time of closing, walk through the property and take photos of the space. There should also be a final walkthrough before the former owner leaves the property where you look for any new damages and problems they are responsible for.
Have a Question?
Browse commonly asked questions and get answers from
licensed real estate agents here.
Alternative Option: Use a SIP Form
Not every rent-back agreement lasts three to six months. Your seller might only need a few weeks to streamline the move from one place to the next. If this is the case, consider entering a seller-in-possession (SIP) agreement instead. This is typically used if the seller will remain on the property for less than 30 days after the closing appointment. A SIP agreement will cover all of the same bases as the rent-back agreement but is intended for short-term use.
You can also find SIP agreement templates online if you and the seller want to use one.
Start the Home Buying Process Today
In a competitive market, you need to make offers that stand out. If you have a flexible moving timeline, consider adding a rent-back clause to any home offers you make. This is one way to get noticed even if you can't bid above the listing price or make other concessions.
Another way to increase the chances that your offers get accepted is to work with a quality real estate agent. Experienced and knowledgeable Realtors know how to communicate with sellers' agents and make their clients get noticed. At FastExpert, we pair buyers with top real estate agents that have proven track records of success.
Check out FastExpert today. Our service is free so there is no risk to you. Spend less time finding a Realtor and more time searching for your dream home.