5 Things Locals Love About Living in Midtown Manhattan
Click here to browse our Real Estate Agent Directory and contact top-rated agents in your area!
From mighty skyscrapers to humble food trucks, check out all the things locals love about living in Midtown Manhattan from local real estate agent Brett Ari Fischer.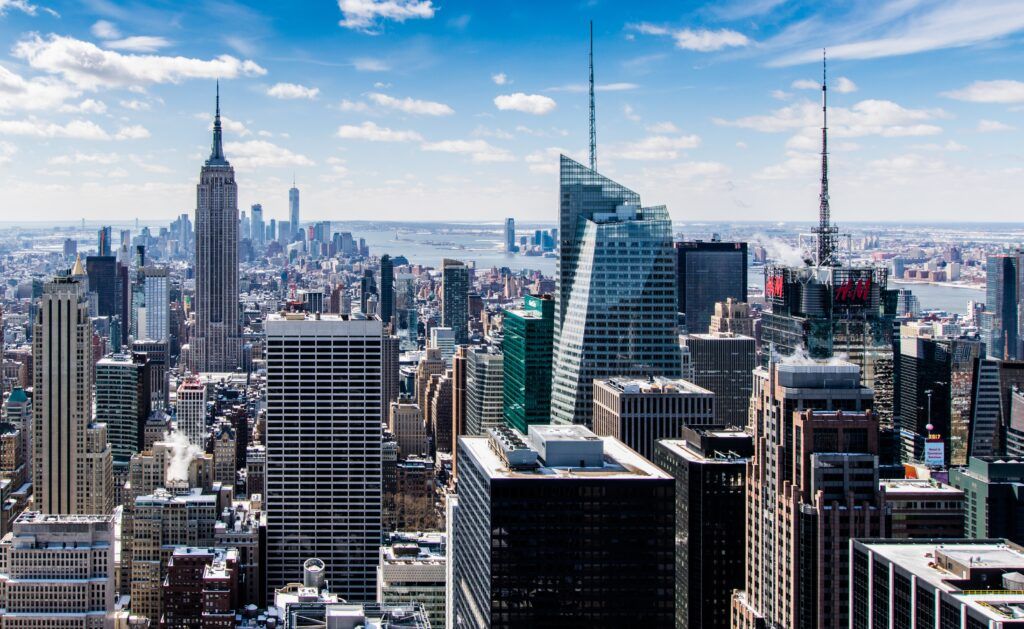 Beauty is subjective, and so is taste, and what appeals to me may not have a strong enough pull for you. However, after living in Manhattan, NYC, for over 13 years and helping hundreds of real estate customers settle here, I've had the privilege to learn what a wide variety of locals love about the most vibrant slice of the Big Apple. Since the city has so many different areas of focus, I turn my attention to the most well-known outside of NYC – Midtown.
For most people, Midtown Manhattan represents the hustle and bustle of the corporate world's financial capital (which is part of its charm). However, once you start living here, you grow to appreciate its beauty and rich heritage as a residential area.
Activities/Entertainment
One of the best things about living in Midtown Manhattan is that there is no shortage of fun activities and spots to visit. If you are a fan of greenspaces and ice skating, Bryant Park is a great place to start. It's easy to commute to, and thanks to the activities available, it's a great place to visit all year round. Winter is usually the best part of the year to visit, thanks to the Bryant Park Winter Village. 
Even though most locals hate the ever-crowded Times Square, it's still a major attraction, especially on New Year's Eve, and it's one of the most prominent tourist spots in the world.
Midtown Manhattan offers two beautiful waterlines, one on the Hudson and the other on the East River. The latter may not provide as many major attractions as the Hudson side, which includes Intrepid Sea, Air & Space Museum, Circle Line Cruises, and Pier 76 Park, but it offers plenty of quiet spots where you can spend some quality quiet time.
The number of museums is also a source of pride for the locals, and even if you aren't into history or art, the Museum of Modern Art (MoMA) and the Madame Tussauds New York Museum can be great places for occasional visits. It's difficult (but possible) to get bored of the permanent exhibits, but MoMA hosts an array of activities every month. This includes films, workshops, and gallery experiences. In addition, there are multiple smaller museums in Midtown, allowing locals to mix things up.
Then there are hidden gems like the indoor rainforest in Ford Foundation Building and a relatively quiet, beautiful Greenacre Park. One of my personal favorite places is the High Line, an elevated park that's a great example of humanity's capability of repurposing instead of discarding. 
Food
Midtown Manhattan has its fair share of great restaurants and a lot of variety.
Locals seeking a fancy steak and good music prefer places like the STK Steakhouse. The ones craving Asian Fusion food flock to spots like OBAO. Even in niche food options like Japanese, there is a great variety. You have places like Mifune, pricey but elegant with great presentation, as well as affordable ramen options like Hide-Chan Ramen. 
In Midtown Manhattan, you can find restaurants serving a comprehensive range of Columbian, Mexican, Scandinavian, Indian, and American comfort food (among many others), covering a wide spectrum of price and quality. If you are a foodie or just like to try new food every few weeks, it may be years before you have to leave Midtown to try something new.
The food scene in Midtown Manhattan becomes even more comprehensive if you include the food trucks. From Adel's Famous Halal Food (Near Rockefeller Center), serving Middle-Eastern food, primarily gyros, to Mama Jo's Breakfast Cart, you can find an amazing variety in Midtown Manhattan's food trucks. 
Bakeries and coffee shops are plentiful, and another thing many locals love about Midtown Manhattan.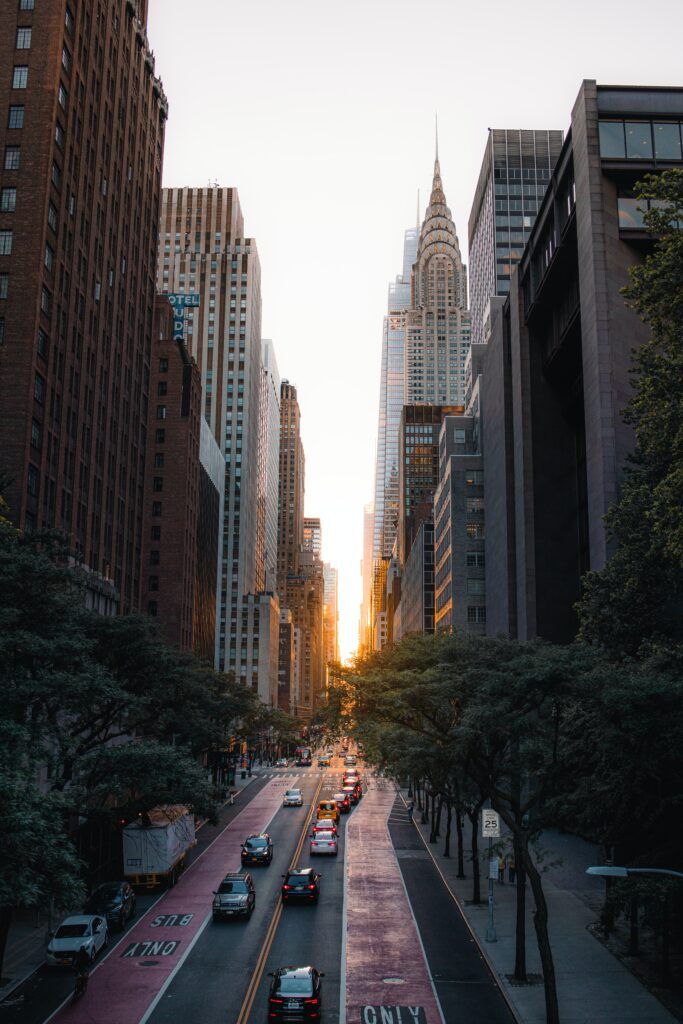 Architecture
While the architecture and historic buildings of the neighborhood don't have an impact on the day-to-day lives of many of its locals, it adds to the character of the area. These architectural marvels make Midtown Manhattan elegant, beautiful, and classy.
Taking the Grand Central Terminal, i.e., the largest and one of the most beautiful train stations in the world, is a compelling experience, especially if you do it occasionally. If you don't mind taking the long route, you can check out multiple New York City landmarks on your way to work (or someplace else).
For many locals, regularly passing by landmarks like the Empire State Building and Chrysler Building is one of the things they love about living in Midtown Manhattan. The Empire State Building is still among the tallest buildings in the world and has had a featured "role" in over 250 movies. Chrysler Building is the tallest brick building in the world (with a steel frame). 
Even if we disregard the historical impressiveness of Midtown Manhattan's architecture, just the sense of scale its skyscrapers give its residents is quite noteworthy. Seven of the ten tallest buildings in the US are in Midtown Manhattan, mostly Midtown East. This includes Central Park Tower and One Vanderbilt. 
There is one crucial element of New York architecture missing from Midtown Manhattan – brownstones. However, most locals have made peace with this and enjoy the luxuries and amenities offered by Midtown Manhattan condos. 
Shopping
One of the best things about living in Midtown is the shopping opportunities it offers its residents. It's a perfectly well-balanced area for shopaholics and shoppers who seek affordability and good value.
If you like to shop at some of the trendiest fashion stores in the world, 5th Avenue is the place to go. There is a lot of variety in Columbus Circle shops. Hudson Yards blend shopping and stunning views into one. Lastly, there is the Chelsea Market, arguably one of the best indoor market spaces in New York.
Night Life
Midtown Manhattan residents that enjoy a vibrant nightlife can vouch for its amazing bars and parties on rooftops and terraces. What I love most about it is the diverse range it offers.
You can visit a relatively quiet speakeasy, a classy establishment like the Carnegie Club, a place with a great view, or a loud, vibrant nightclub. Basically, you can try different "flavors" of nightlife at your leisure. 
>>Got Questions?Ask a Licensed Real Estate Agent for Advice
Final Words
I do not presume to represent many, let alone all locals, on what they love about Midtown Manhattan, but I've found plenty of residents that love the same things in this area that I do.
Midtown has many of the characteristic traits that Manhattan as a whole is known for, including its diversity, which is reflected everywhere, from restaurants and food trucks to its attractions and activities. If you decide to come and live here, you may come to love completely different things in Midtown, but what I can assure you is that you will find some things to love. 
And if you decide to move here, you know who to contact for a fantastic tour and a perfect home.
You Might Also Like: