Unlock the Secrets: The 4 Must-Have Insights for Selling Your Home in the Summer
Selling your home? Don't let summer slip away! Pay attention to these essential details of selling your home from Realtor and FastExpert partner Tanisha Owens Barrett.
Click here to browse our Real Estate Agent Directory and contact top-rated agents in your area!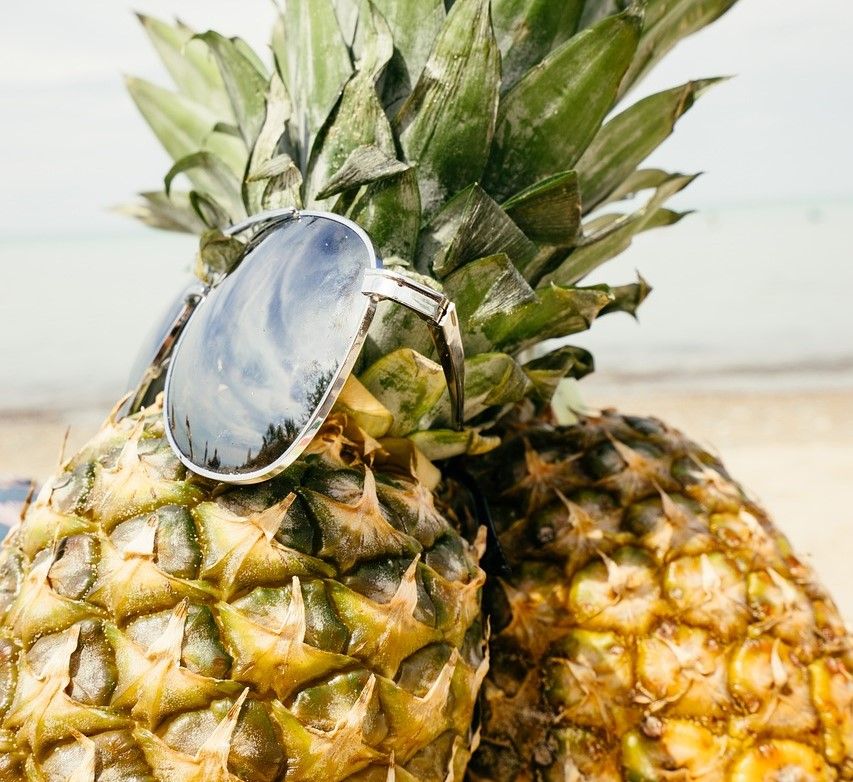 Summer is in full swing, and so is the real estate market. If you're preparing to sell your home, it's crucial to pay attention to the details so that your property shines brighter than the summer sun. While you might be eager to dive into the process, remember to pay attention to the essential details of selling your home.
Overlooking key aspects such as decluttering, deep cleaning, staging, and neutralizing can turn your dream sale into a beachfront flop. Today, we'll explore how to make your property shine brighter than the summer sun and become the hottest property on the block this summer. So, grab your favorite tropical drink, sit back, and let's dive into the details of selling your home in style! Let's make your home the hottest property on the block!
1. Declutter: Create Breezy Spaces for Summer Bliss
When it comes to selling during the summer, less is more. Clutter can make a home feel stuffy and hinder the refreshing summer breeze. Channel your inner Marie Kondo and declutter your space, bidding farewell to items that no longer spark joy.
Keep only what truly matters, allowing potential buyers to envision themselves in a serene, airy oasis rather than feeling trapped in a storage unit. Embrace the light and carefree lifestyle of summer by creating a minimalist and inviting atmosphere.
2. Deep Clean: Make Your Home Sparkle Like the Summer Sun
As the summer sun shines brighter, every nook and cranny of your home becomes more visible. Ensure that your property sparkles like a sun-kissed beach. Deep cleaning is the key to capturing that summer magic.
From scrubbing floors to wiping windows, put some elbow grease into it and make your home shine. Give extra attention to bathrooms and kitchens, making them feel pristine and inviting. Don't let dust bunnies or grime steal the spotlight when potential buyers walk through the door.
A clean and fresh home leaves a lasting impression on buyers and sets the stage for a successful summer sale.
3. Staging: Create a Summer Haven That Sizzles
Summer is all about relaxation, fun, and embracing the great outdoors. When staging your home, let the summer vibes take center stage.
Accentuate your outdoor spaces with a backyard patio or a charming balcony to create an inviting summer haven. Consider adding pops of vibrant colors, comfortable outdoor furniture, and perhaps even a hammock to inspire visions of lazy summer afternoons. Allow potential buyers to imagine themselves hosting barbecues, sipping refreshing drinks, and basking in the sun in their new dream home.
4. Neutralize: Use a Summer Palette That Appeals to All
While you may have a fondness for bold and bright colors, it's essential to create a neutral palette that appeals to a broader range of buyers. Think of sandy beaches, soft ocean hues, and crisp summer whites.
By neutralizing your home's color scheme, you create a soothing backdrop that allows buyers to envision their personal touch. Let them dream of summer evenings with a glass of chilled lemonade in hand, surrounded by a peaceful and harmonious environment. Save the vibrant color palette for your poolside wardrobe instead!
Sell Your Home in Style
As the temperature rises, so does the energy in the real estate market. If you want to sell your home this summer, remember that success lies in the details. Paying attention to decluttering, deep cleaning, staging, and neutralizing can make all the difference in attracting potential buyers.
Embrace the summer spirit and offer a breezy and inviting space that buyers can't resist. Grab your sunscreen, put on your best smile, and get ready to make a splash in the real estate world this summer! With the right preparations and the right FastExpert real estate agent, you'll be well on your way to a successful sale that leaves both you and the buyers feeling like winners.