Through all of the insanity of 2020, real estate agents everywhere were battling to reach new heights to be deemed the Top Real Estate Agent in America.
Many fought for the title, but only one could be the best – and for 2020, that agent is Monique Walker of Scottsdale, Arizona. She achieved this title by providing exceptional client experience, flexing her expertise in real estate, and buying and selling the most homes of any of our FastExpert agents in 2020.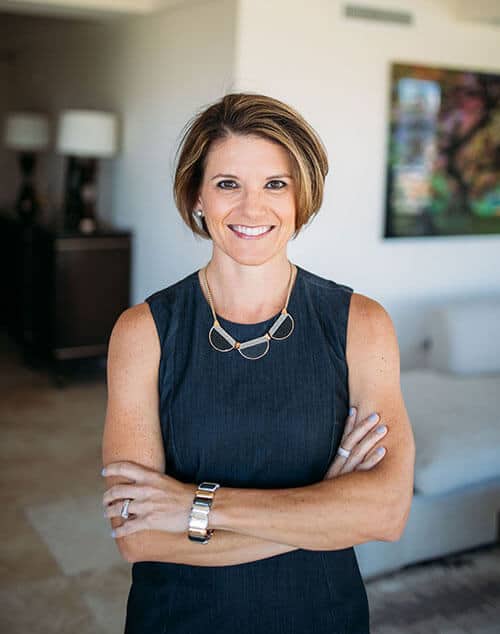 We were able to steal Monique for a short interview to hear about why so many people buy and sell homes with her and how she grew to become the best agent in the United States.
Monique Walker's Year in Real Estate
Monique had a busy year – our interview was even interrupted by a call from a fresh lead coming Monique's way from FastExpert. Her commitment to speedy communication and quality service kept her on her toes throughout 2020.
In 2020, Monique and her team sold more than 200 homes, selling more than $68 million dollars in homes showing decisive growth compared to her year in 2019 where she still sold more than $60 million in homes for her clients. For Monique, homes valued at $300K or less will typically sell in less than a week, but larger luxury properties can close in as little as 30 days.
While she could potentially sell homes even faster, she has instilled the motto "Do what is best for the client" into her team.
When it comes to home sales, this means she refuses to sell a home in a day. Instead of making the fastest turnaround time on the first offer, her experience has shown that it is better to focus on getting more viewings and securing backup offers in the event that a buyer bails.
As a result of her team's motto, many of her leads come from referrals because of the quality of service and character that her clients see from her and her team.
Monique Walker, More Than Just a Real Estate Agent
After our interview with Monique, it was no wonder why so many people choose her over her competitors in Arizona.
Monique is an enthusiastic and humble individual who prides herself in her ability to help people. She is a wife, a mother, and a fiercely competitive businesswoman with a soft heart for her clients.
Monique had an interesting introduction to real estate-
Monique learned to play tennis at a young age and became exceptionally proficient in the sport. She went on to play for the University of Arizona where she completed her undergraduate degree stacked with several minors to supplement her education. She began her professional life serving the tennis community as a coach and enjoying her full time job at HeadPin Raquet Sports.
Things started to change for the better when she first met her husband…
After they met and began dating, Mr. Chris Walker purchased a "fix and flip" home. Chris worked hard on the house and told Monique, "What if you got your real estate license and sold this home once it's done?" Monique was inspired by the idea and got her real estate license to sell the home. Shortly after getting licensed, she committed full time to a new job at a real estate BrokerageBrokerAn individual or firm that acts as an agent between providers and users of products or services, such as a mortgage broker or real estate broker. where she was rewarded handsomely for her effectiveness.
"I felt like I'd won the lottery." Monique said. Monique reports that she was suddenly making 3 times as much in her new job compared to her old one with all the sales she was making.
Since then, her and her husband have grown a family, raising two daughters with exceptional skills in tennis and their parents' competitive attitude.
What Sets Monique Apart from other Real Estate Agents
Monique is one of a kind in real estate, but not because she's magically hacked the system, she simply focuses on the fundamentals. Monique prioritizes being good to herself, her team, and – above all – her clients, leading to incredible results.
Monique's team is small, but powerful. She also has a strong network of high level professionals she utilizes to make great things happen in real estate. The Monique Walker Team is comprised of Monique, the head listing agent, and two buyer's agents along with a listing coordinator, transaction coordinator, multiple administrative assistants, and her husband – the operations manager. Monique leans on her network of professionals routinely including top-notch contractors, handymen, staging specialists, and photographers who help her prepare and display homes for sale.
While Monique has an incredible team at her back, she stressed that a big part of her effectiveness stems from her mindset. As the highest level administrator of her team, she says she focuses on personal growth and having a mindset of abundance when it comes to doing business. She is mindful of her clients' personalities and traits so she can treat them in a way that will help build a positive working relationship. This habit has made her magnetic to new clients.
Within her team, Monique cultivates a culture of big-picture thinking. She encourages them to focus not just on the transaction, but rather to cultivate a relationship with clients. Happy clients yield a better reputation and more referrals, and that has sent Monique Walker Team through the roof in home sales.
When it comes down to the nitty-gritty of doing business, Monique stressed the importance of speed and responsiveness. She always tries to be the first to respond to an incoming client because she knows that they have many options to choose from. If she isn't the first person to respond to a client, then she shows her experience. She'll display her long list of sales made and explain how she has a unique sense of the pulse of the market because of the volume of sales she makes. This sets clients at ease knowing that they are truly working with a high-level professional.
How COVID Affected Monique Walker Team's Year in Business
While many businesses crumbled in the pandemic of 2020, Monique Walker and her team actually got stronger.
In 2009, well before the epidemic, Monique wanted more time at home with her family while maintaining the growth of her business. So, by 2010, her whole team went 100% remote. When COVID hit, her team was already proficient in remote work. The epidemic actually helped them refine their business practices to reduce the amount of administrative time they'd need to spend to close a deal on a home.
Social distancing has consistently been a priority for Monique Walker Team, so they engage clients on zoom and in socially distanced home showings while managing most communications electronically. They have made a greater focus on increasing the quality of photography and lifestyle videos captured for homes to ensure an immersive virtual experience of a home observable from the listing online.
Why Monique Uses FastExpert
While there are many reasons to use FastExpert, Monique said that it's the quality of the leads that makes it her go-to option as a real estate agent.
Monique has used multiple databases that can deliver leads who are interested in buying or selling homes, but the leads that she gets from other sources frequently don't follow through and commit to buying or selling property, resulting in lost time and fruitless efforts.
With FastExpert, the leads she receives are truly ready to buy or sell and are looking for a real expert to help them do that. It's created a great experience for Monique and for all the clients she has served.
Monique's Favorite Client Experience: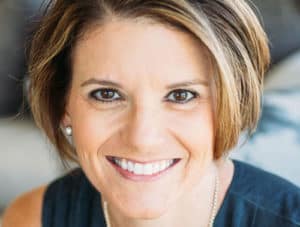 We asked Monique to recall her favorite story about a client, so she told us a story about a client who she actually landed with the help of FastExpert-
Monique was pursuing expired listings in a database when she came across Evelyn. Her listing with a previous agent had expired because her home didn't receive any offers.
Monique reached out to see if Evelyn wanted to try listing again with a new agent. After her first call, Evelyn wasn't ready to commit to listing with Monique. Only a day later, Monique received a lead from FastExpert connecting her with Evelyn once again. When approached a second time, Evelyn was comforted by the fact that FastExpert referred her and she was ready to work with Monique.
In a short time, Monique and her team went in and renovated Evelyn's house, captured new photos, and made a fresh listing. Monique and Evelyn were both excited by the response- the house got several offers and they were actually able to up the bid and get more than the initial listing price for the home.
Monique says, "To be able to come in and help her present the property better caused us to get more showings, more contracts, multiple offers, and be able to bid up the price and then sell quickly- It just happened perfectly, like I told her. She said "I wish I would have hired you the first time!" and it might not have happened if it weren't for FastExpert."
This was a classic instance of a client finding a regular real estate agent to start, but finishing with a true expert.
Advice for Up and Coming Real Estate Agents
We asked for Monique's advice for all the people who are just breaking into the real estate market- "How do you start in real estate to achieve your level of success and client satisfaction?" we asked.
Monique said, "Don't let your ego get in the way." She shared that there will always be someone making more sales than you, but stay humble and make the clients you have happy. Invest in yourself and your growth to become better. She recommended that any real estate agent trying to grow in this industry find a high quality real estate coach to help them along their journey.

"All the highest level athletes have coaches," Monique said, "and the same goes for real estate. Get a coach, and don't resist what they say." Monique recommended organizations like the Mike Ferry Organization who have provided top-notch coaching for real estate agents like Monique and countless others for more than 40 years.
Monique also said to make use of the free tools at your disposal to make connections. Pick up the phone, knock on doors, have conversations with as many people as you can. "The more 'no's' you get, the closer you are to that 'yes'."
Monique has had an exceptional year of buying and selling real estate in 2020 and she has our highest stamp of approval- check out her profile and connect with her to if you want to buy or sell real estate in Arizona, you'll be happy with what she can do for you.
A thank you note from Monique to her team:
Monique Walker:
"I am blessed and grateful to have two team members that are true professionals and a HUGE reason why we are the #1 FastExpert Team.
Shannon Newell, the best Transaction Coordinator in the United States. Thank you for your 100% commitment to our team for the past 7 years. You have helped 975 of our clients successful negotiate their inspections, appraisalAppraisalA professional analysis used to estimate the value of the property. This includes examples of sales of similar properties. and get our clients to the finish line! You make our team better with your relentless detail, honesty and passion to do what is right and best for our client.
Melani Beuregard, thank you for being my buyers agent and right hand gal in real estate! You helped 66 clients find their home in 2020 and the most impressive part is that they were all 100% thrilled with your service and experience. You pour your heart into serving our community and I am grateful to call you my partner! This business is more fun with you and I am so excited to continue to grow our business together!"
-Monique Walker, A Thank You Letter from 2020's Top Real Estate Agent
If you're in Arizona near Scottsdale and you want to work with Monique Walker and her team, you can message her here.
If you are not in Arizona and you're still looking for an expert real estate agent, check out our agent database. Just enter your city or zip code and find the perfect agent for you.