Click here to browse our Real Estate Agent Directory and contact top-rated agents in your area!
Whether you are a first-time homebuyer or have moved several times in your life, you may be wondering, how much do mortgage loan officers and mortgage brokers make when financing my transaction?
You are not alone. It is a common question for many buyers and the answer can vary based on many factors. For example, it depends on the type of loan you choose, your location, the lender's commission structure, and how successful the loan officer is at their job.
Two of the biggest factors behind how much mortgage loan officers make and mortgage broker fees are, 1) how they are paid and, 2) what type of employee they are.
Understanding those details about your mortgage loan officer can predict their behavior and potential level of service as your lending partner. Before choosing your lender, be sure to educate yourself about how mortgage loan officers are paid to ensure a smooth lending experience.
Mortgage Loan Officers and Mortgage Brokers Commissions
A mortgage loan officer helps you identify the best loans and rates for your financial situation. They remove the guesswork out of necessary documentation, streamline the application process, and then help you look your best during underwriting.
Typically, mortgage loan officers and mortgage brokers make a commission based on the underlying loan amount of the property they finance. The commission percentage can range anywhere from 0.50% to 2.75% of the home's sale price.
Applying for a mortgage puts you and your finances under a microscope. It can be stressful which is why many homebuyers prefer to partner with a professional during the process.
An experienced mortgage loan officer can make you feel less anxious and protect your interests. But beware that not all mortgage loan officers and mortgage brokers are created equal. Some may be motivated by other factors that could pressure them to match you with an unsuitable loan. Understanding how much mortgage loan officers make per loan and how their pay is structured will help you make the best borrowing decision.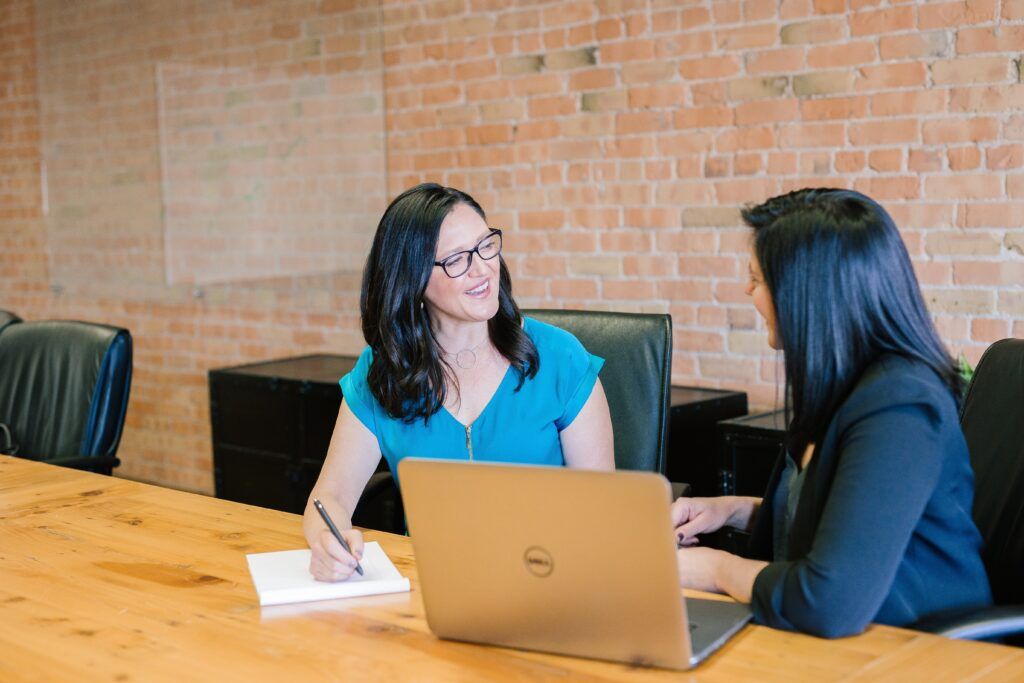 How Much Are Mortgage Broker Fees and Compensation?
Commission-based mortgage loan officers frequently receive a base salary, but it depends on their employer. A base salary guarantees a level of income regardless of sales performance. Some employers will only offer mortgage loan officers commission-based pay. As a customer, it is important to note whether the mortgage loan officer you are working with receives a base salary. A base salary (or lack thereof) could impact their motivations while working with you. They may feel pressure to earn a living and match homebuyers with unsuitable home loans to meet sales quotas.
Base Salary Amounts by Location
Commission-based pay can significantly increase a mortgage loan officer's income, but location plays a large part in their earning potential. Here are some interesting statistics to help you understand the role location plays when educating yourself about how much commission mortgage loan officers make:
Glassdoor estimates the median total pay for mortgage loan officers is $217,245 per year in the United States.
According to Turbotax, the average salary for a mortgage loan officer in California is $86,500 per year. The salary range is wide from $24,500 to $327,000 because of factors like experience, specific location, and education.
If we use Turbotax to look at mortgage loan officers in Nebraska, we discover an average salary of $81,000. The salary range for Nebraska mortgage loan officers is $35,500 to $162,500.
Clearly, location has a large impact on how much commission mortgage loan officers make as well as their base salary. Urban real estate markets like New York City and Los Angeles will see higher sales volumes because of higher populations. In contrast, rural Midwestern markets like Des Moines and Omaha will have less real estate activity and naturally offer mortgage loan officers fewer opportunities to earn a commission.
How is the Mortgage Loan Officer Employed?
While commissions and base salaries are a large part of how mortgage loan officers get paid, there are other factors to consider. Namely, does the mortgage loan officer work for a bank or financial institution, or do they work for themselves independently?
For mortgage loan officers and mortgage brokers working at financial institutions, base salaries are common and dependent on many factors beyond their control. Independent mortgage loan officers typically work on straight commission and have total control of their schedules and the direction of their overall businesses.
Understanding how much mortgage loan officers make seems simple but gets more complicated as we dig deeper. Let's discuss the two types of mortgage lenders and how much they make.
The Two Main Types of Mortgage Loan Officers
As a potential homebuyer, the decision to finance a home is one of the biggest decisions you will ever make. Deciding which lender will finance your loan is an important step. You want that experience to be as successful as possible. If you already have an existing banking relationship, you may choose to take out a mortgage through that financial institution. The mortgage loan officer you work within that scenario is typically an employee of that bank or financial institution.
Mortgage Lenders Working for Banks and Other Financial Institutions
Mortgage loan officers working for banks and financial institutions are typically considered employees. They receive a base salary plus a commission from each home loan they close. They are paid like any other full-time employee and receive benefits including:
Vacation and sick leave: Mortgage loan officers of a bank or financial intuition are eligible for paid time off based on their years of service. The number of days can vary depending on their tenure with the company and level of experience.
Health Benefits: Mortgage loan officers that are employees of a financial institution receive common health benefits like health insurance, dental plans, flexible benefits, HSA accounts, life insurance, disability insurance, and more.
Retirement Benefits: As an employee of a bank or other financial institution, mortgage loan officers may be eligible for a variety of retirement options. These can include 401(k) plans, stock options, pensions, and more.
Professional Training Opportunities: Many mortgage loan officers maintain certifications and designations that require continuing education. Those officers working in financial institutions will receive continuing education free of charge.
Professional Development: Banks and financial companies often offer their employees networking opportunities through events, trade shows, and conferences. Mortgage loan officers can participate in these opportunities and grow their contacts, leads, and books of business.
Employee Discounts: Many banks and financial institutions offer their employees discounts on products and services. Internal mortgage loan officers can personally benefit from these discounts with lower interest rates and fees.
It is important to note that mortgage loan officers working for banks and financial institutions must adhere to a strict commission structure. Often, additional bonuses are tied to performance metrics, the loan officer's tenure with the company, and the company's profits. Working within a financial institution has its perks but may also limit a mortgage loan officer's earning potential. Because of these limitations, many mortgage loan officers choose to work independently.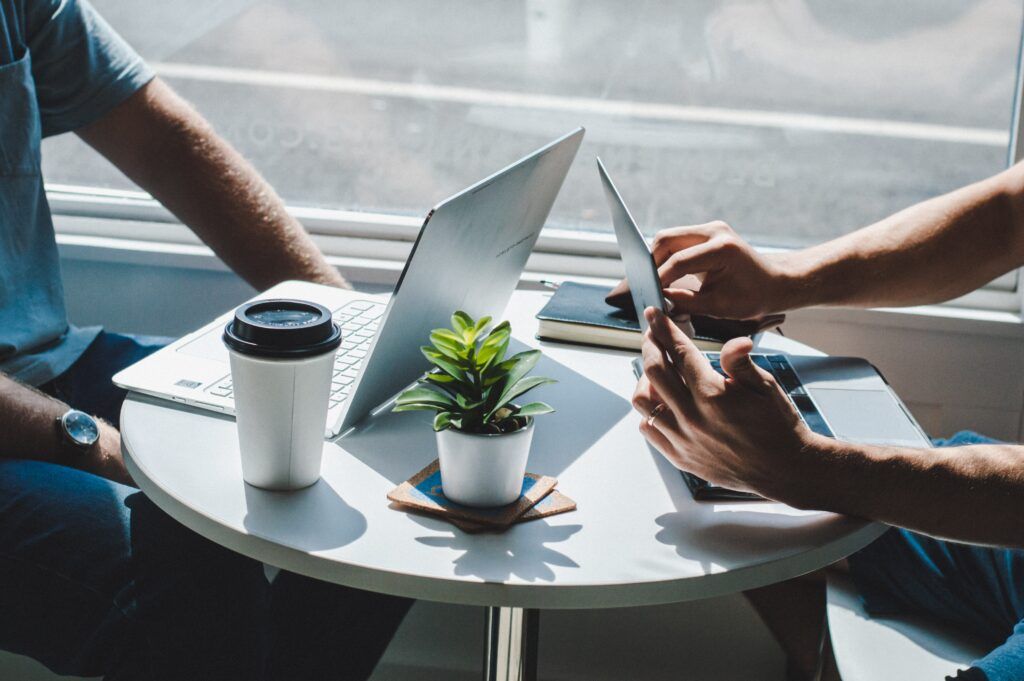 Independent Mortgage Loan Officers Working for Themselves
As independent contractors, mortgage loan officers working for themselves or through a small business enjoy freedom and flexibility. With this freedom comes added responsibilities including:
Building a book of business: Independent mortgage loan officers must generate new business and find clients. They do this through networking events, advertising, marketing, and building relationships with key people in the real estate industry.
Managing their schedules: Flexibility is an excellent perk to being self-employed but independent mortgage loan officers must also provide superb customer service or risk losing business. They must also manage their time effectively to generate revenue and meet their personal income needs.
Affording the cost of doing business: Without a banking institution to pay for expenses, independent mortgage loan officers must cover their own business costs. These costs include marketing, taxes, office expenses, and various licensure fees.
The greatest reward for being an independent mortgage loan officer is its high earning potential. Successful independent officers can build large teams and deliver high volumes of commissions by closing thousands of home loans each year. With no base salary or strict commission structure, independent mortgage loan officers with discipline and strong marketing skills can earn a remarkably high annual income.
Choosing a Mortgage Loan Officer
Applying for a mortgage is a highly personal experience. You will turn over your financial identity, bruises, and all, to be placed under a microscope. The prospect can be daunting. A good starting point when looking for a mortgage loan officer to guide you through the process is to ask family and friends for a list of referrals. You can also search online for a list of fully-licensed professionals on the Nationwide Multistate Licensing System and Registry (NMLS) website.
Another way to screen a potential mortgage loan officer is to read what their past clients have to say about them. Look at reviews on social proof sites like Google Business and Yelp. You may also want to check for any past disciplinary actions listed on your state's governing regulatory website.
Set Clear Expectations
Not every lender is able to offer homebuyers customized loan experiences. But not every borrower is looking for one. If you believe your loan will be straightforward without many obstacles, working with a large financial institution may suit your needs. If you believe your past financial history may create some roadblocks during the underwriting process, seeking the help of a boutique mortgage loan officer might make sense.
Determining your expectations is important before moving forward with a mortgage loan officer. Some questions you might ask yourself before deciding:
Do I feel like this person will resolve problems, remove obstacles, and make the closing process as simple as possible for me?
Is the proposed timetable for closing clear to me?
Am I confident deadlines will be met? Why or why not?
Will this person provide me with long-term support after closing?
When choosing to work with one type of mortgage loan officer over another truly depends on your own comfort level. There is no right or wrong answer. Your communication with either type of lending officer should be open and transparent. They should make you feel comfortable and never pressured to make unsuitable decisions.
Continue Your Homebuying Education
Buying a home is an exciting time in your life. Educating yourself about the home buying process is the first step to gaining the confidence you have been searching for. Navigating the world of lending, credit, and closing can be confusing. With the help of FastExpert's library of helpful home-buying articles and tips, you are sure to find the answers you have been searching for.